Trump Will Do to Muslims 'What Hitler Did to the Jews,' Claims Hate Crime Note Sent to Iowa Mosque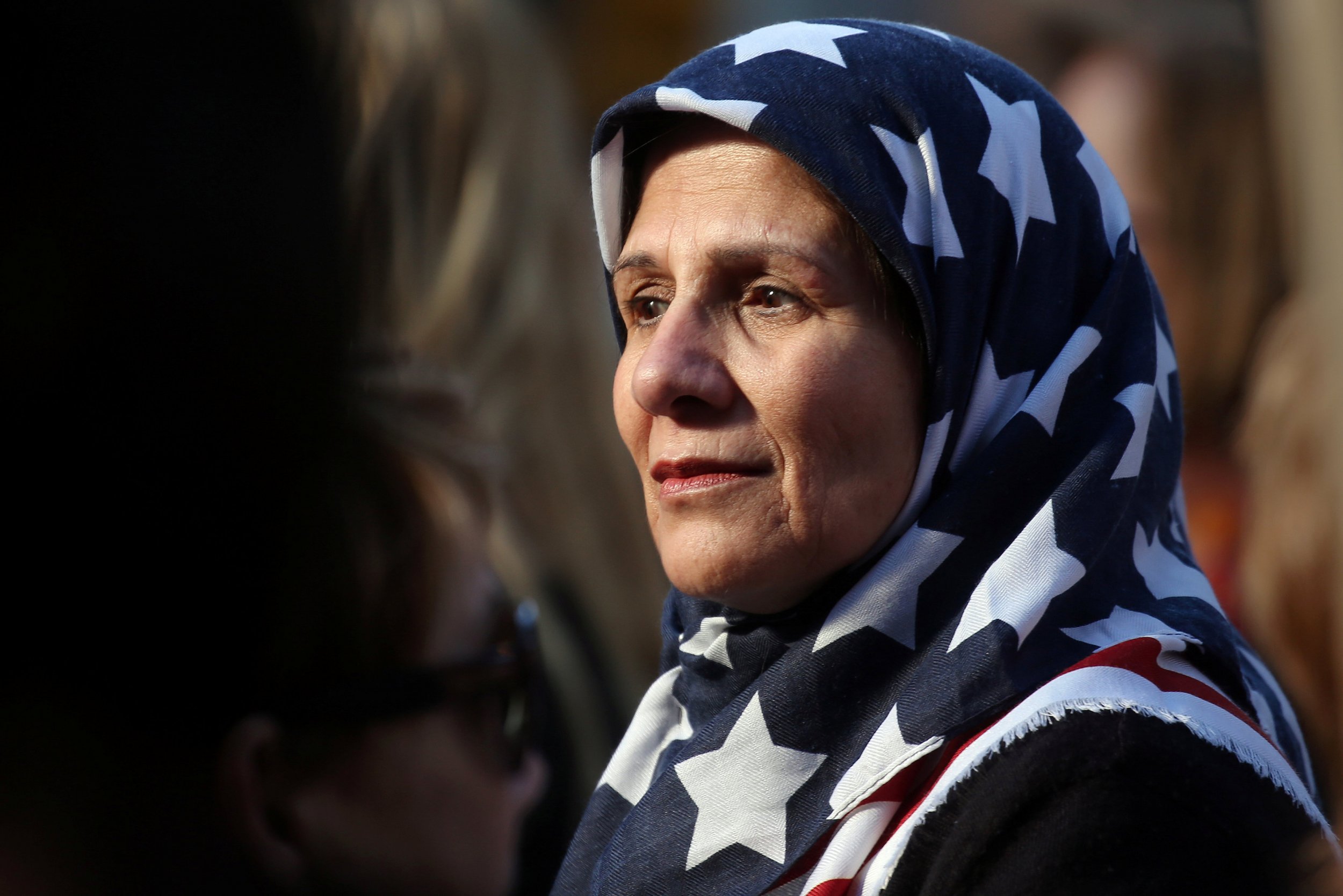 A hand-written note delivered to an Iowa mosque Sunday warned that President Donald Trump will do to Muslims "what Hitler did to the Jews." The letter received by the Islamic Center of Des Moines called Muslims "filthy" and "vile." It was addressed to "the children of Satan" and signed, "Americans for a better way."
The letter's language was the same as that sent to three California mosques shortly after Trump's election victory last November. It made repeated references to the new president, including one in relation to the Holocaust.
"There's a new sheriff in town—President Donald Trump. He's going to cleanse America and make it shine again," read the note. "And he's going to start with you Muslims, He's going to do to you Muslims what Hitler did to the Jews. You Muslims would be wise to pack your bags and get out of dodge.
It continued: "This is a great time for patriotic Americans. Long live President Trump and God bless the USA."
The Council on American-Islamic Relations (CAIR) has called for a hate crime investigation into the message. While shocked by the note, a spokesman for the mosque said it was far from the first threat they had received.
"Some people are afraid to send their kids to school, some of my friends take their hijabs off, some of our friends stop going to the mosque," Esam Boraey told BCS-affiliate KCCI8.
Mosque board member Jamal Muhammad said it was crucial for elected officials to speak up about such incidents of hate.
"In this climate, we have to take these things seriously because it could escalate," he told the Des Moines Register.
"Politicians should make statements about this kind of stuff. It would be good to see elected officials—whether they're Democrat or Republican or what—they should condemn things like this."
Hate crimes targeting Muslims rose 67 percent in 2015 according to FBI data and CAIR has said that a soon-to-be-published report is expected to show that 2016 was a record year for mosques being targeted by incidents of bias.