Mother Avoids Jail after Leaving Four Children at Home While She Vacationed in Europe
An Iowa woman who left her four young children home alone while she went on vacation in Europe has been sentenced to two years of probation.
Erin Macke, 31, entered an Alford plea in February to four counts of child endangerment after leaving her children, then between the ages of 6 and 12, at their home in Johnston to go abroad to Germany in September 2017, reported the Des Moines Register.
An Alford plea is where a defendant does not admit guilt to an offense but acknowledges that prosecutors have enough evidence to secure a conviction.
As part of her probation, Macke will not be allowed to have any contact with her four children, apart from supervised phone calls. Polk County District Judge Carol Egly suggested Macke undergo counseling in order to help alter the order.
"I believe these children need to have some sort of direct contact with their mother as soon as possible," Egly said.
Macke was sentenced at Polk County District Court on April 19. She could have faced up to eight years in prison, reported the Associated Press.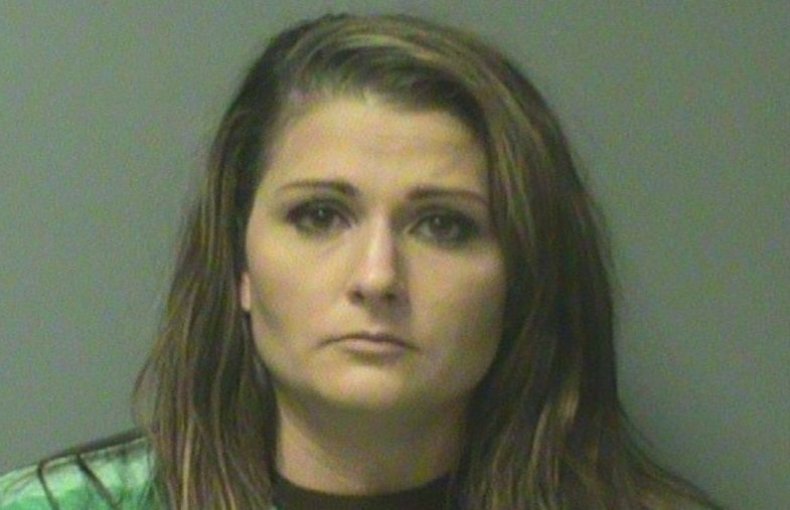 On September 21, 2017, Johnston police were called to Macke's home to conduct a welfare check after receiving calls that the children were alone. Upon arrival, officers found Macke's four children, ages 6, 7 and two who were 12, alone at the property with no adult supervision.
It was later discovered that Macke had left the country the previous day to go to Germany and was not scheduled to return home until October 1.
"Investigators confirmed Macke had made no arrangements to provide supervision or care of the children while she was away," authorities said at the time.
Officers eventually made contact with Macke while she was in Germany and ordered her to come home. She was arrested upon her return on September 27, 2017.
According to court documents, Macke had intended to leave her children alone for the first two days until her brother was able to care for them, according to the Des Moines Register. Macke is reported to have made arrangements with a neighbor to check on the children around three times a day.
In a statement read in court on behalf of Matthew McQuary, the father of two of Macke's children, said: "Erin does not feel any remorse or responsibility for her actions."
Another charge of making a firearm available to a person under age 21 against Macke was later dropped as part of the deal for her Alford plea.