Details Emerge About Suspected Iowa Cop Killer Scott Greene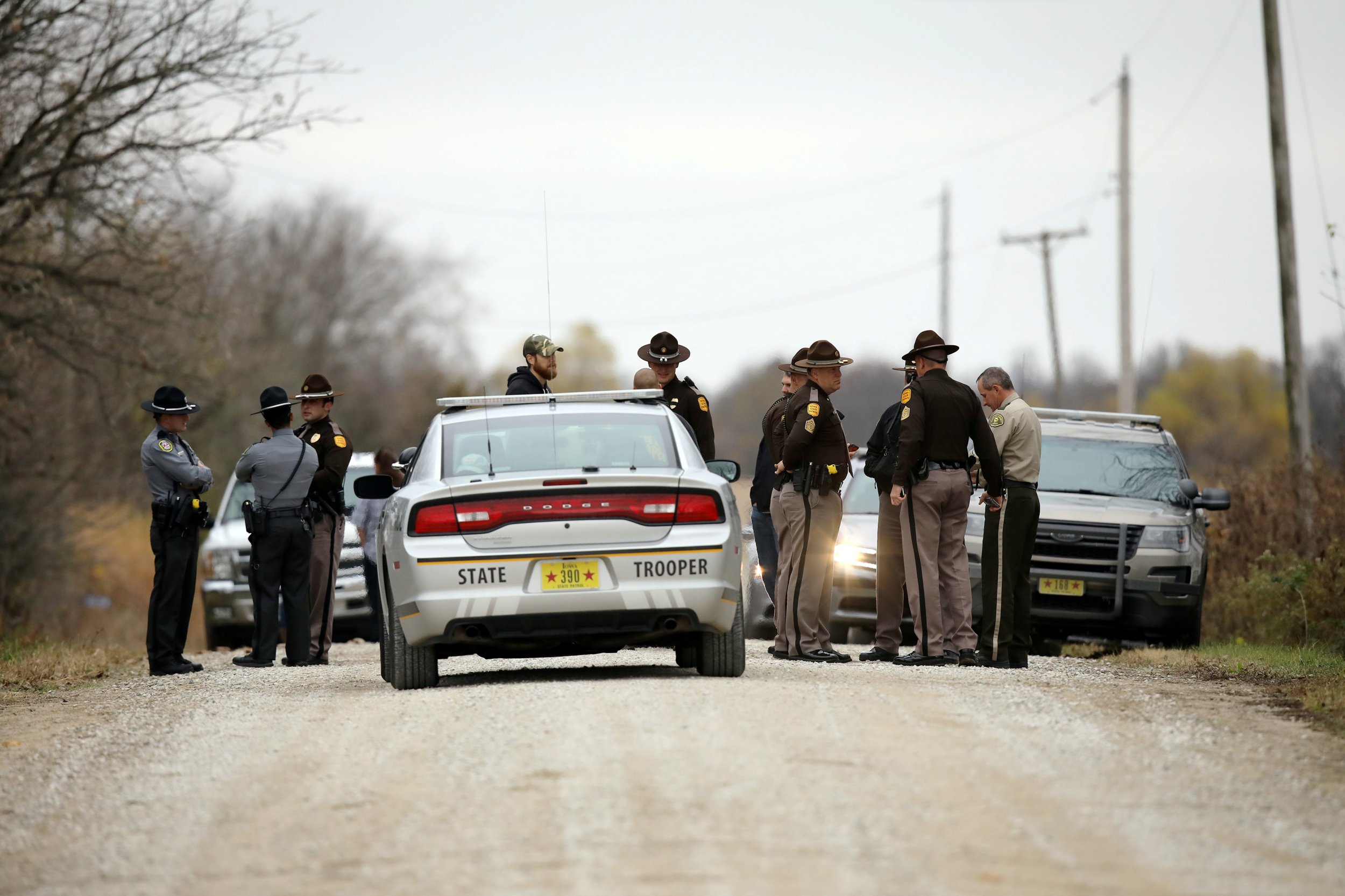 One cloudy night in October, Denzil Miller's high school football team was losing, so the senior says he and a few friends decided to leave at halftime. Just outside the stadium, they spotted a man holding two flags—one American, one Confederate—and arguing with another man. A small crowd had gathered around them, according to Miller, and a police officer separated them.
"This was outside the norm for our football games," Miller tells Newsweek. He posted about the incident on Twitter, calling the flag-carrying man a "dumbass" and writing: "People still surprise me with their stupidity."
Police are now questioning that man, Scott Michael Greene, a resident of Urbandale, Iowa, as a suspect in the fatal shooting of two police officers in the Des Moines metropolitan area early on Wednesday. Police said the officers were victims of ambush killings, part of a trend that has shaken the greater law enforcement community.
Press reports pointed to two YouTube videos posted in October under the name Scott Greene that appear to show the suspect at the October 14 football game; In one, he is seen holding the two flags while in the stands and dressed in camouflage. The other appears to show officers ejecting him from the stadium while he films the encounter. The man appears combative with the officers.
"We're asking you to leave," an officer appears to tell the man.
"Have I committed a crime?" the man, presumably Greene, responds.
"You're causing a disturbance in the stands," the officer says. More officers arrive, and the altercation continues for 10 minutes. The first officer refers to him as Scott Greene, and the name of the Urbandale football field is visible in the background.
The local school district confirmed to The Des Moines Register that Greene was involved in an "incident" at a football game in mid-October, that police responded and that the videos showed school property. In press briefings, the police would only say they are aware of the videos and would not confirm any connection to Greene. As of press time, it was unclear whether Greene yet had legal representation.
The first shooting occurred around 1:06 a.m. local time Wednesday, police said in a statement. It happened near Urbandale High School, where the football game altercation had taken place. Twenty minutes after the shooting, the body of a second officer was discovered. The Urbandale Police Department identified the victims as Officer Justin Martin, from its department, and Sergeant Anthony Beminio, from the Des Moines Police Department.
"There is a clear and present danger to police officers right now," Des Moines Police Department Sergeant Paul Parizek, who appeared shaken and breathless, told reporters early on Wednesday. "There are some not so positive views of law enforcement that a certain segment of our population holds."
On Facebook, the Urbandale Police Department asked people to pray for Martin's family. And Beminio had worked as a school resource officer at high schools in Des Moines. "Everyone who worked with Sgt. Beminio praises the support he provided to students and staff each and every day in the important role he played in our schools," Des Moines Public Schools Superintendent Thomas Ahart said in a statement.
In a 2007 bankruptcy filing, Greene, who reportedly surrendered in neighboring Dallas County, Iowa, listed his marital status as single and said he worked in "service" for Pigott, Inc., a Des Moines–based interior design company. He said he had a teenage son and daughter and another daughter who was younger. Additional records show that Greene was a member of the Urbandale High School class of 1988. His late father was a Vietnam veteran.
The apparent football game altercation in October was not Green's first run-in with law enforcement. He appears to have been charged with a misdemeanor in April 2014 after he resisted a pat-down attempt by officers, according to The Des Moines Register. Days later, he was reportedly charged with harassment after threatening to kill a man during an altercation. He apparently used a racial slur in the altercation, though the race of other person involved is not clear.
Days after the football game incident, in an unrelated episode, police arrested Greene's mother, Patricia Greene. According to press reports, she was accused of assaulting her son. Jail records list her booking date as October 16 and her release as October 17. She faces a charge of domestic abuse causing bodily injury and mental anguish.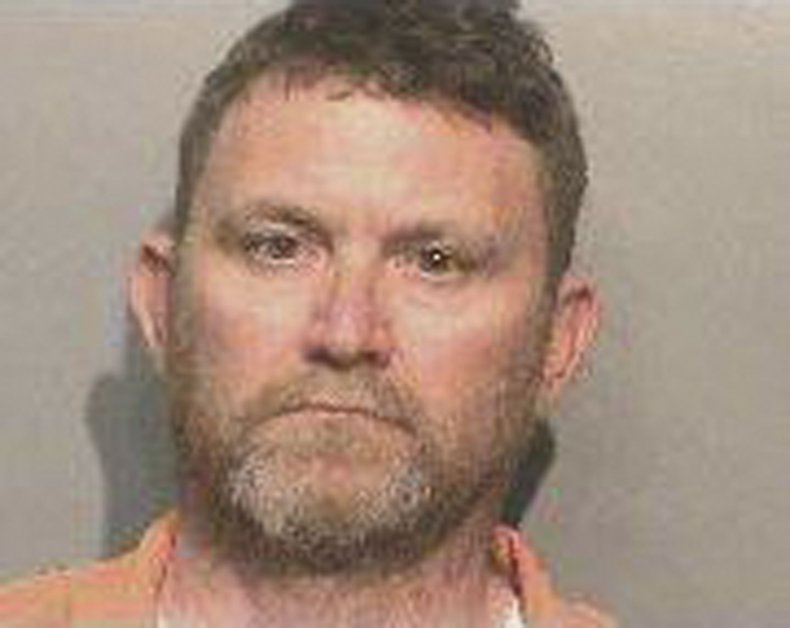 In a statement on Wednesday, police called the Urbandale shootings "ambush-style attacks." There has been a 58 percent increase in the number of fatal shootings of police officers since this period last year, according to the National Law Enforcement Officers Memorial Fund, which maintains the national monument to fallen officers in Washington, D.C., and tracks line-of-duty deaths. So far this year, 52 police officers have been killed by gunfire. An additional 63 officers have been killed other ways while on the job this year.
The figures for ambush attacks on police are even more dire. In 2016, 16 officers have died that way, according to the Fund, which ties the 2014 amount as the highest in the last two decades.
The past seven days have been particularly dangerous for law enforcement. Since October 26, 10 officers have died in the line of duty, according to the Fund. Five were shot to death. In a statement, the Fund called it "one of the darkest weeks for law enforcement in recent history."
The ambush attacks on police in recent years, including the December 2014 fatal shootings of two police officers as they sat in their squad car in New York City, and the July murders of five officers in Dallas and three officers in Baton Rouge, Louisiana, have made law enforcement anxious. Police officials across the country are reporting that morale is low, in part because of such attacks and also general anti-police sentiment. The Dallas incident was the deadliest day for police since September 11, 2001.
Policing has entered "an era that I've never seen—the assassination of police because they are police," William Bratton, the former police commissioner in New York City, Los Angeles and Boston, told Newsweek in July.
"In the back of your head, you always knew you could be injured or killed," Anthony Ambrose, who oversees the police department in Newark, New Jersey, told Newsweek after the July attacks on officers. "I think what happened in American policing in the last three weeks definitely gives a chilling effect to the police officers that are going out there each and every day."