Iowa State Fans Aren't Warming Up to Possibility of Ashton Kutcher on 'College GameDay'
Iowa State University (ISU) fans aren't too thrilled about the possibility that Ashton Kutcher could be picked for this weekend's broadcast of ESPN's College GameDay.
The pregame show is headed to Ames for the third week of the 2021 college football season to watch No. 9 ISU face off against No. 10 Iowa as the Cyclones are set to host the Hawkeyes at Jack Trice Stadium on Saturday afternoon.
Amid rumors that Kutcher—who attended the University of Iowa before dropping out to model—might be the celeb pick for the show's prediction segment, ISU fans took to Twitter to complain about the possibility of a rival being invited onto the show for their home game.
"If the guest picker is Ashton Kutcher, he's gonna get booed harder than Valentine's Day did," SB Nation's ISU community wrote in reference to Kutcher's appearance in the 2010 rom-com.
One user tweeted, "the Guest Picker is going to be Ashton Kutcher and ISU fans are going to melt down. It's going to be an incredible gameday."
"It is clear that picking Ashton Kutcher—a known Hawkeye fan—is a troll job by ESPN. A meaningless, lighthearted one, but a troll job nonetheless," another wrote.
College GameDay is known for its prediction segment that typically features an invited guest, usually a celebrity, athlete or radio personality associated with the host school. Picking Kutcher would mean Saturday's guest will be a fan of the visiting school.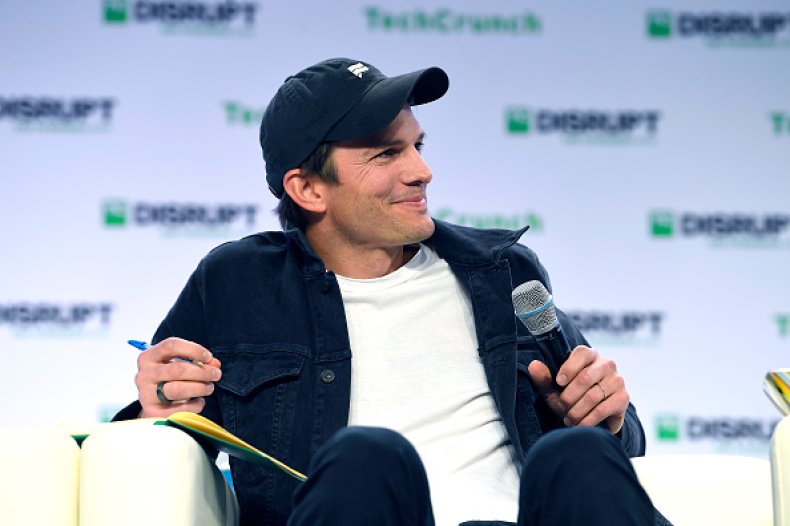 Some Twitter users poked at fun at the sports network, suggesting that ESPN might be unaware of Kutcher's affiliation with Iowa.
"Meanwhile, at ESPN HQ: 'College Ames Day? Yeah, we got this Ashton Kutcher guy? He's from Iowa, right? Yeah, let's go with him. Ames will love it,'" one user tweeted.
"ESPN probably thinks they are geniuses for bringing on an Iowan. Nevermind the fact he's a huge Hawk fan," another wrote.
Saturday will be the second time that College GameDay has featured the ISU-Iowa rivalry. The last time the show visited Ames was in 2019, when the Hawkeyes came away with an 18-17 victory.
Country singer Eric Church was the celebrity picker two years ago. Church accurately picked Iowa to win the game.
Tensions will be high as ISU, which has its highest ranking in years, looks to break its five-game losing streak against its longtime rival.
While the teams are not in the same conference, the in-state rivals have played every year since 1977, except for last year when the pandemic limited games to conference opponents only.
Kutcher hasn't been confirmed as the guest picker, but host Rece Davis said it looks like the picker could be an "all-timer."
College GameDay will air live outside Jack Trice Stadium at 9 a.m. ET on ESPN.