Officials at Iowa State University prohibited a professor on Monday from dismissing students that turned in projects written from a point of view that opposed social issues, such as being against advocacy group Black Lives Matter.
English professor Chloe Clark made the statement in the syllabus for her English 250 class. Clark warned against the use of "othering" in class discussions or projects. Othering can be defined as intentionally marginalizing groups or individuals for not conforming to established societal norms.
"GIANT WARNING:" read Clark's syllabus, "any instance of othering that you participate in intentionally (racism, sexism, ableism, homophobia, sorophobia, transphobia, classism, mocking of mental health issues, body shaming, etc) in class are grounds for dismissal from the classroom."
Clark said the same actions would be taken against any student who chose to present a paper or project on "any topic that takes at its base that one side doesn't deserve the same basic human rights as you do (ie: no arguments against gay marriage, abortion, Black Lives Matter, etc)."
Administrators at Iowa State announced their support for Black Lives Matter in June but found that Professor Clark's declaration was not consistent with school guidelines.
"The syllabus statement as written was inconsistent with the university's standards and its commitment to the First Amendment rights of students," read a Monday statement from the University. "After reviewing this issue with the faculty member, the syllabus has been corrected to ensure it is consistent with university policy. Moreover, the faculty member is being provided additional information regarding the First Amendment policies of the university."
In addition, the statement clarified that disciplinary action would not be taken against students because of personal opinions expressed in the classroom, "including the completion of assignments."
Newsweek reached out to Iowa State University for further comment.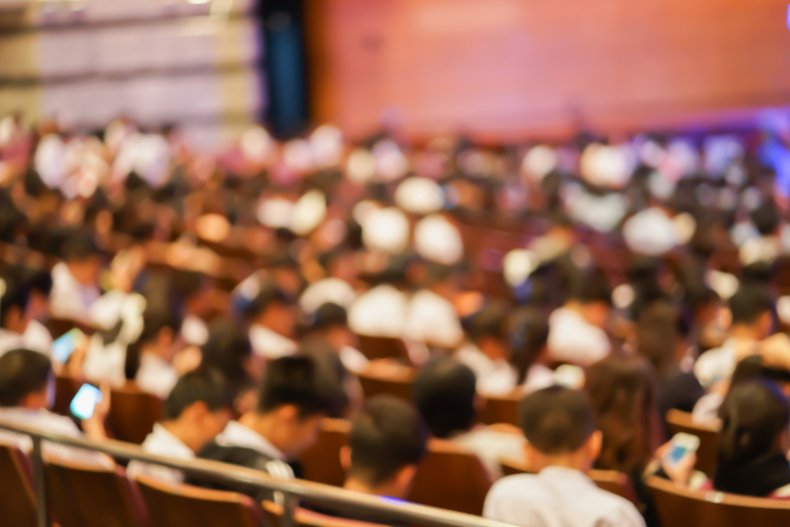 In a message from the university supporting the Black Lives Matter movement in June, the school expressed a desire to "commit ourselves to supporting an inclusive environment for all students, faculty and staff, taking action to stop discrimination, harassment, and racism" in order to continue to "grow the diversity and opportunities of the college community."
Educational institutions have reacted to the Black Lives Matter movement and nationwide focus by some demonstrators to end systemic racism by enacting new policies. In July, Ohio State University (OSU) announced three initiatives designed to help combat racism on its campus.
The school is expected to enable a 17-member task force to help foster a more "equitable" community. Research to help end racism and its effects will be boosted by a $1 million seed fund. Racism in the health care field is slated to be addressed by an action plan at the Wexner Medical Center located on OSU's main campus.
On Tuesday, California Governor Gavin Newsom signed a bill requiring students entering California State University to take a course in ethnic studies. Courses will be centered around four specific ethnic groups: Native Americans, Asian Americans, African Americans and Latino and Latina Americans. California's ethnic studies requirement is slated to begin in the 2021-2022 school year.