Iowa Teen Advertises for 'School Shooter' on Job Site Indeed.com, Charged With Felony
Authorities in Fort Dodge, Iowa, have charged a 14-year-old boy with a threat of terrorism after he allegedly posted on Indeed.com for a "school shooter," according to KCCI. The boy was taken to the Central Iowa Juvenile Detention Facility in Eldora.
Law enforcement officers were alerted to the post this past Friday. In an effort to get contact information on the alleged poster, officers tried to apply for the position. They were not able to complete the application.
Authorities used information from the popular job-posting website and additional leads to identify the alleged poster. Looking for evidence, police used a search warrant to investigate the accused's home.
"With student safety being of utmost importance, we always are working in collaboration with the FDCSD [Fort Dodge Community School District] anytime a potential threat or concern is raised. This incident was no different. Once information was gathered, we worked closely with the school staff to identify the individual involved and hold them accountable," the Fort Dodge Police Department said in a press statement.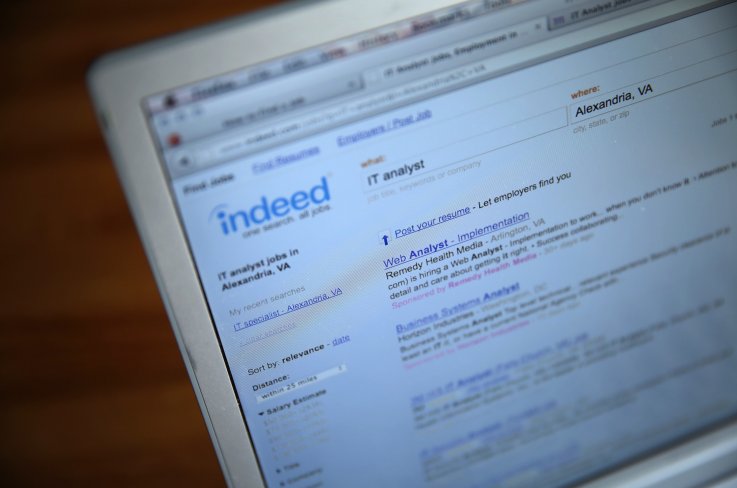 Indeed.com bills itself as the No. 1 job site in the world, with over 250 million unique visitors per month.
The internet has become the place for violent threats to appear, whether on social media or online journals. Finding these threats before their creators can act on them has become of tantamount importance. Technology, such as Social Sentinel, has started to filter through posts on social media sites to find potential threats.
According to Government Technology, the proprietary algorithm employed by Social Sentinel looks for key phrases, such as "kill" or "bomb." When a threat is detected, the affected school system is alerted. At that point, officials can choose what to do with the information. Schools in Florida, such as Lake, Flagler, and Seminole County systems, have already contracted with Social Sentinel to monitor social media posts.
But the question of human rights looms over the use of these tools. Human Rights Watch says that "...the potential impact on students' privacy rights could be unnecessary and disproportionate—making such interference incompatible with international human rights standards." The article goes on to state that children posting these types of threats may not fully understand the consequences of their statements. A study published in Journalism & Mass Communications Quarterly says people are more likely to censor themselves when they know they're being monitored.
The threatening post on Indeed.com comes just three weeks after Fort Dodge High School lost one of its seniors to a residential shooting. Daiqualis Poe, 17, was killed by a family member September 10. Foul play is not suspected. Police Captain Ryan Gruenberg told The Messenger, "While the investigation is ongoing, information obtained at this time suggests this was an accidental shooting."
Iowa Teen Advertises for 'School Shooter' on Job Site Indeed.com, Charged With Felony | U.S.