What Is Iowa's 'Unborn Person' Fetal Homicide Bill? Democrat Says Amendment Is 'Extreme and Unconstitutional'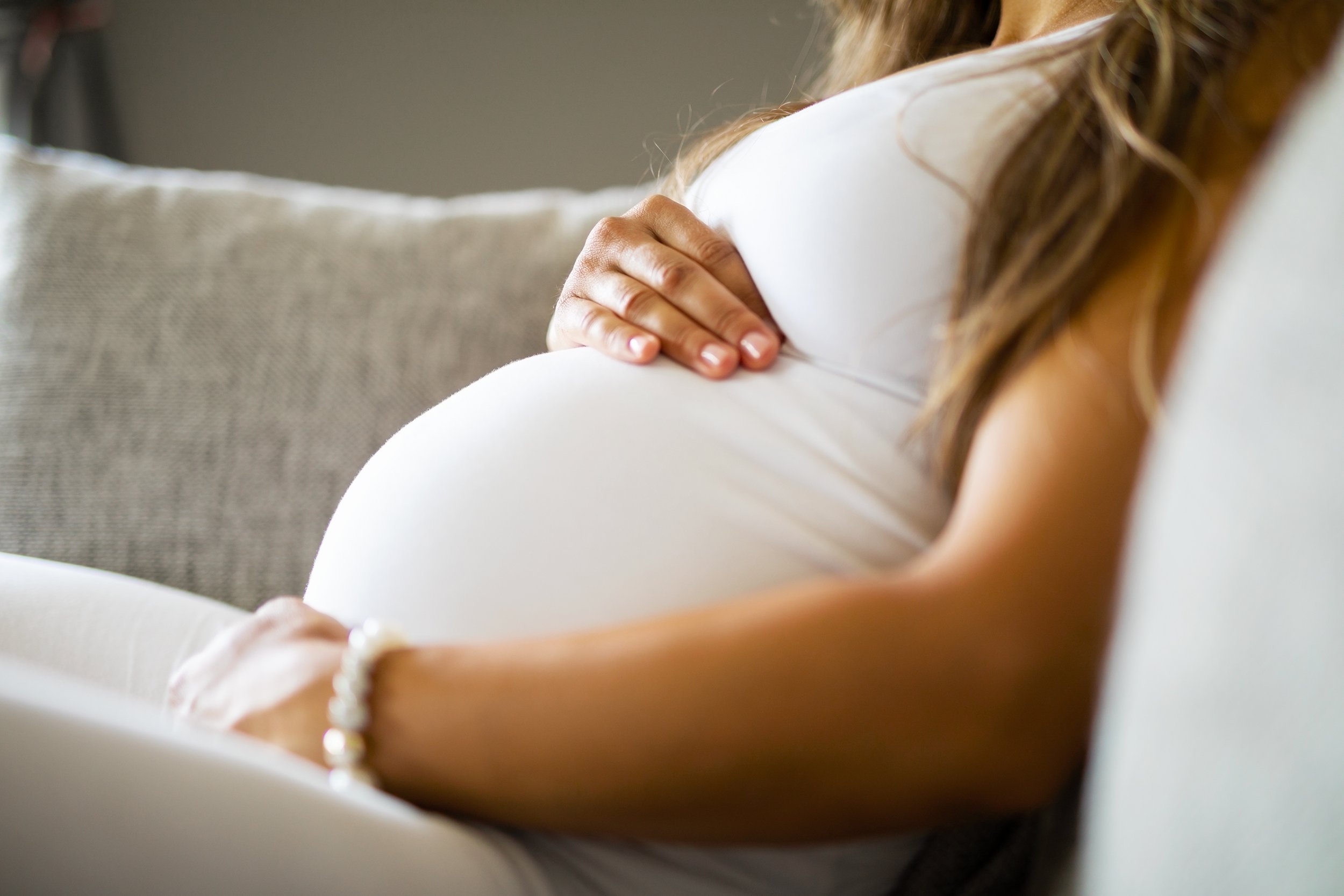 Iowa Senate Republicans have passed what has been dubbed the "personhood bill," which would define a fetus as an "unborn person" and could mean an individual who causes the death of a fetus will face a life sentence.
The bill passed on Tuesday afternoon on a party line vote, 31-18, with Democrats rallying against the measure. The bill now goes to the Iowa House of Representatives, which, like the Senate, has a Republican majority.
Initially, Senate File 523 meant that those who end a pregnancy without a woman's consent would face a harsher punishment, in both accidental and deliberate cases. It gained bipartisan support and was approved unanimously by the Senate Judiciary Committee, according to the Sioux City Journal.
An amendment to the bill offered by Republican Senator Jake Chapman changed its language, including the switch from "terminates a human pregnancy" to "causes the death of an unborn person." Causing "the death of an unborn person" was raised from a class B to a class A felony, which is punishable by life in prison.
Chapman has a record of sponsoring anti-abortion bills. However, he argued the bill was not related to that practice.
He said on Tuesday: "This does not relate to abortion. This is nonconsensual. This is against a mother's will. This is situations in which people are committing crimes, taking a life of an innocent baby, and as such should receive proper punishment," according to The Iowa Standard.
"Additionally, what this amendment does is changes language that we've had in our current code regarding 'terminates a human pregnancy' to 'causes the death of an unborn person.' I think it's important that we call it what it is," Chapman said.
However, Democratic Senator Rob Hogg hit back, saying the bill was an attempt to grant a fetus personhood, which, he argued, was "quite extreme and unconstitutional," according to Iowa Public Radio.
"I don't think that is good criminal law," he said, arguing that an individual could be implicated in connection with a miscarriage "even when they don't know or have any reason to know the woman is pregnant."
Hogg told Newsweek: "Senate File 523 is bad criminal law policy because it would expose criminal defendants to serving life in prison without the possibility of parole even in cases where the defendant did not know that a female bystander was pregnant and did not intend to cause her to miscarry."
Writing previously for Newsweek on the subject of abortion and the legal status of a fetus, Georgia Representative Dar'shun Kendrick said: "It's legally dubious. If a fetus is counted as a human being, it takes all our existing criminal law statutes to a whole other level. So if someone commits a felony while pregnant or while around a pregnant person, is that child endangerment? Can pregnant women now ride in high-occupancy-vehicle lanes? If a pregnant woman who didn't know she was pregnant dies in a horrific murder, does that unknown pregnancy count as an additional homicide?"
Senate Minority Leader Janet Petersen said the bill could stand in the way of couples who are seeking help because they are struggling to have children.
"This bill could prevent Iowans from starting a family using in vitro fertilization and surrogacy that relies on IVF practices. There are no safeguards with this legislation that would protect common forms of family planning, including IUDs and birth control pills," Petersen said.
Using the term "unborn person" to describe a fetus, Chapman told Newsweek: "This bill added an unborn person to the criminal code in Iowa in the same way the code protects all other humans in this state."
He added: "If one believes an unborn child is a life, as I do, it is common sense to protect those lives in the same way all other lives are protected. To put it simply, if a person kills a pregnant woman, that person would be guilty of two murders, not one. This bill isn't about accidents or abortions. It addresses the nonconsensual killing of an unborn person during the commission of a crime."
Chapman said that Senate File 523 has "absolutely nothing to do with IVF and assertions to the contrary are either ignorant or profoundly disingenuous."
Quoting an Associated Press report, activist and writer Robin Marty, author of Handbook for a Post-Roe America, tweeted: "Life in prison. wow. 'Sen. Jake Chapman amended the bill Tuesday on the floor of the Senate to make causing the death of a fetus a life-in-prison crime, the same as someone convicted of murder.'"
Marty told Newsweek, "Chapman's amendment is refreshingly honest since it would codify what we've already known—that for anti-abortion politicians the end goal is to blur any distinction between a zygote, embryo or fetus and a born, independent living human being."
Referring to cases of women who have been charged for apparently endangering fetuses, she continued: "We've already seen this in action when Kenlissa Jones was charged with murder for inducing her own abortion at five months, when Amanda Kimbrough was convicted of a murder for miscarrying and using drugs, even when Bei Bei Shuai was charged with murder for attempting suicide while pregnant."
She added: "The difference today is that legislators like Chapman now feel far more comfortable in displaying their own misogyny towards those who can get pregnant, believing they now have the political power they need to make these extreme beliefs permanent law."
This article has been updated with comments from Robin Marty, Rob Hogg and Jake Chapman.