Iowa's New Voting Law Marked 400 17-Year-Old Voters 'Inactive' for Not Voting in Last Election
A new voting law in Iowa caused hundreds of 17-year-olds to be marked as "inactive" for not voting in the last election, the state's election office said Monday.
The new law, signed by Governor Kim Reynolds last month, requires the Iowa secretary of state to mark all voters who did not cast ballots in the most recent general election as "inactive," even though some of these voters weren't eligible to cast ballots because of their age.
Previously, voters had to miss two consecutive general elections to be moved to "inactive" status.
"It was not a mistake or error. It was voter list maintenance as required by state and federal law," Kevin Hall, a spokesman for the Iowa's secretary state's office, told Newsweek.
"We will continue to encourage 17-year-olds to register to vote, as we have done successfully in high schools across the state, and we plan to address the issue with administrative rules in the future," Hall said. "These voters will remain inactive until they return the mailing, update their registration or participate in any election."
The roughly 400 17-year-olds are among 294,148 registered voters in the state who received a postcard from Iowa Secretary of State Paul Pate's office informing them of their inactive status this month. These voters represent more than 13 percent of the state's 2.2 million registered voters.
In addition, the state's voting registration database vendor mistakenly moved 492 people whose registrations had been canceled because they died or for other reasons to inactive status. Hall said that the error was discovered and that those statuses were returned to canceled.
The spokesman said some 17-year-olds were marked as inactive because they had registered to vote before turning 18. Under state law, people in Iowa can register to vote once they turn 17.
"Voters who register prior to turning 18 years old are considered active registered voters, and therefore subject to Iowa's voter list maintenance laws," Hall said.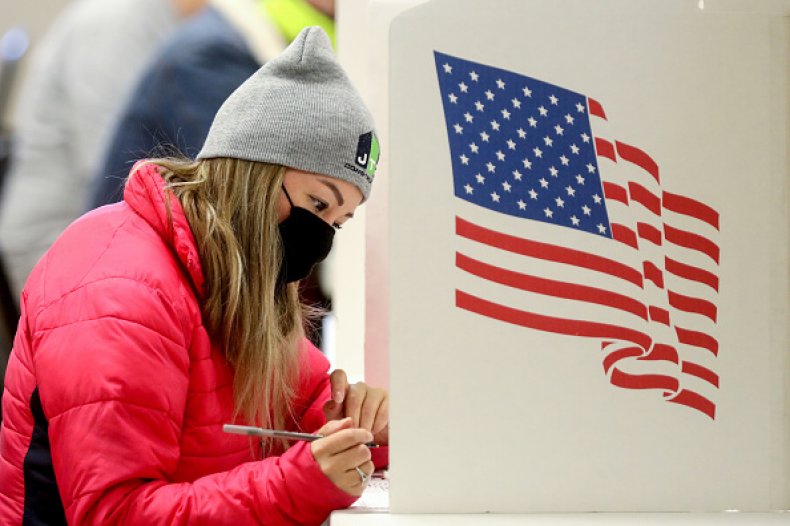 The new law in Iowa is part of a string of GOP-backed legislative efforts in other states to tighten voter registration and purge voting lists that Republicans say could lead to fraud.
The secretary of state's office said that being inactive in the state's database would not immediately affect the ability to vote, but after four more years of inactivity, one's registration would be canceled under state law. However, if a voter casts a ballot in any election between now and 2024, the person's status would return to active.
Inactive statuses can also be corrected if voters respond to the postcards sent out by Pate's office, if they update their voter registration or if they request an absentee ballot for any election through November 2024.
But Linn County Auditor Joel Miller, a Democrat running against Pate in 2022, said the inactivation of 17-year-olds "just makes our whole election system look debatable."
"Incorrectly inactivating voters is a chill to voters across the state," Miller told ABC News. "It sows distrust and uncertainty while also discouraging voters from voting."
He said his office has heard from 17-year-olds who were upset about receiving the notice. Forty-two in his county received the notice. Miller added that he believes it sends young people the wrong message about participating in the electoral process.
Hall told Newsweek that the secretary of state's office is looking to address exempting 17-year-olds from inactivation when implementing new voting legislation.
"They are still registered voters and able to participate in any election when they turn 18," he said.