iPad Spawns an Industry of Apps and Accessories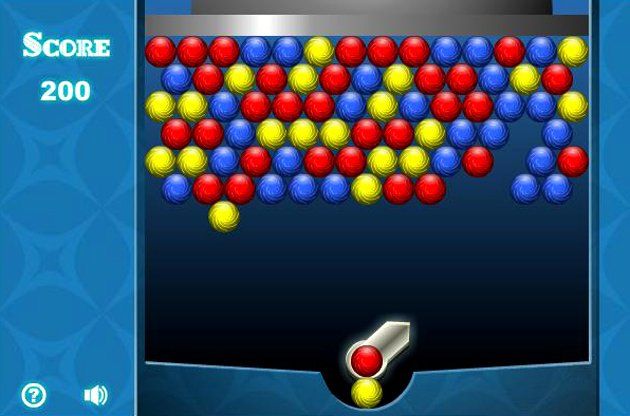 One of the most popular apps for Apple's iPad was designed in the snow-covered forests of Siberia. In an old Soviet-era research institute, a team of scientists managed by Victor Toporkov worked for six months in the fall of 2008 to create Star Walk, a program that lets you hold your iPad up to the sky and see descriptions of the stars and planets in your gaze. Think telescope plus planetarium, with a dash of encyclopedia.
After the collapse of the Soviet Union, Toporkov, a computer scientist at the Institute for Nuclear Studies, saw the move to a free market as a boom time for Russian researchers. Today, Vito Technology, his tech company, is poised to be a winner in another era of transformation: the iPad Age, which comes with an entirely new economy of iPad accessories and applications galore that let you play, learn, work, read books and newspapers, and watch shows.
"It's very early in this game, [and] developers are just starting to unlock what this thing can do," says Michael Gartenberg, vice president at Gartner,a technology research firm. "A year from now we are just going to look back and be amazed at what's been created."
When the iPad was first released, in April, many people didn't know what to make of it. Is it a big iPhone? A small laptop? Some critics argued that Apple had made a huge mistake, something you don't hear all that often. But the iPad has already sold around 9 million units, with approximately $6 billion in sales for the device and its accessories as of September, estimates Shaw Wu, an analyst for investment bank Kaufman Bros. And his optimistic prediction is that there could be as many as 400 million iPads shipped worldwide over the next five years—more than one iPad for every man, woman, and child in the United States.
Wu estimates that there have already been several hundred million downloads for the iPad. While it's hard to calculate the revenue those downloads have generated, since many of the apps are free, it's likely the number of paid downloads will grow. Consider this: as of July, 5 billion apps had been downloaded from Apple's online store, the company said, up from 3 billion in January. For his part, Toporkov says his company sells "several hundred thousand" downloads of Star Walk a month, half on the iPad and the rest for iPods and iPhones, at $5 apiece.
Currently about half of all app sales are for games, Wu says, but developers like Toporkov are finding it easy to grow new niches. For example, the iPad's screen size and interactive qualities make it a good fit for education. "Students don't want to just learn from a book anymore, they want to create, too," Toporkov says. (Vito Technology makes several education apps.) Toporkov, who now lives in Alexandria, Va., and commutes back to Russia every few months, is in talks with American colleagues on how to get iPad apps into science curriculums.
Another company, Agile Partners, is jazzing up a long-lived and ailing print business: sheet music. The tech group sells TabToolKit, which offers a way for musicians to easily read and learn sheet music or tablature for songs. John Liu, a partner at the company, says his group used to design Web-site applications for big financial firms, like Citigroup, sometimes using many as 40 people on a team. But Apple and the iPad has changed all that: now they make fun music apps with small two- or three-person teams. "You do a lot better when you are cranking out more apps with fewer people," says Liu. The company now sells thousands of downloads a month of TabToolKit at $10, and will sell sheet-music downloads at $1 apiece starting later this year. The app is one of the top 30 bestselling music apps on iTunes.
Clearly, some apps aren't expanding current sectors so much as potentially saving them. The iPad has the ailing publishing industry perking up, with the possibility of using the device as a way to grow readership and bring profit back to the printed word. Most of the big newspapers and magazines (including this one) have apps that run on the iPad. Will that equal success? Some studies suggest we may have to wait until 2013, when the iPad is expected to reach mass-market penetration, to find out.
Accessories for the iPad, on the other hand, are already a multi-million-dollar industry. Though a market for protective covers and sleeves existed for iPods and smart phones, the larger screen and the more expensive price point of the iPad means that customers are even more careful to try to protect it from scratches and scuffs, says Robert Pedersen II, CEO of ZAGG Inc., a company that makes invisibleSHIELD, a thin plastic sheet that adheres to the device's screen. The company has been making protective products for electronics for five years, but the release of the iPad this year has helped raise sales to what Pedersen says will be $65 million in 2010, up from $38 million last year. "The iPad has been an absolute home run for us," he says. Items like cases, stands, and wireless keyboards are likely only the beginning, given that Apple will continue to roll out new iterations of the device, which may give birth to new subcategories. According to Wu, this part of the iPad ecosystem could reach $1 billion in 2011.
Another moneymaker in the iPad economy may end up being more mundane: businesses trying to keep accurate records. Already Payless Shoes is looking into using the iPad as a way of checking whether sizes are available, according to Michael Gualtieri, an analyst at Forrester Research. And the doctor's office could be next. As the country transitions to electronic medical records, apps will potentially allow doctors to access and update patient histories. "Anything that requires inventorying or recordkeeping is going to be a big opportunity for a developer," says Wu.
In the next few years the iPad gold rush will be intense, and not everyone who jumps in will succeed. But with millions more iPads potentially on the market by 2015, there will be no shortage of places to dig.
Editor's note: This story has been updated to correct the number of TabToolKit downloads sold each month and to clarify that Agile Partners does not yet offer sheet-music downloads.