iPhone 13 Pro Review: Here's Why You Would Pick the Pro Model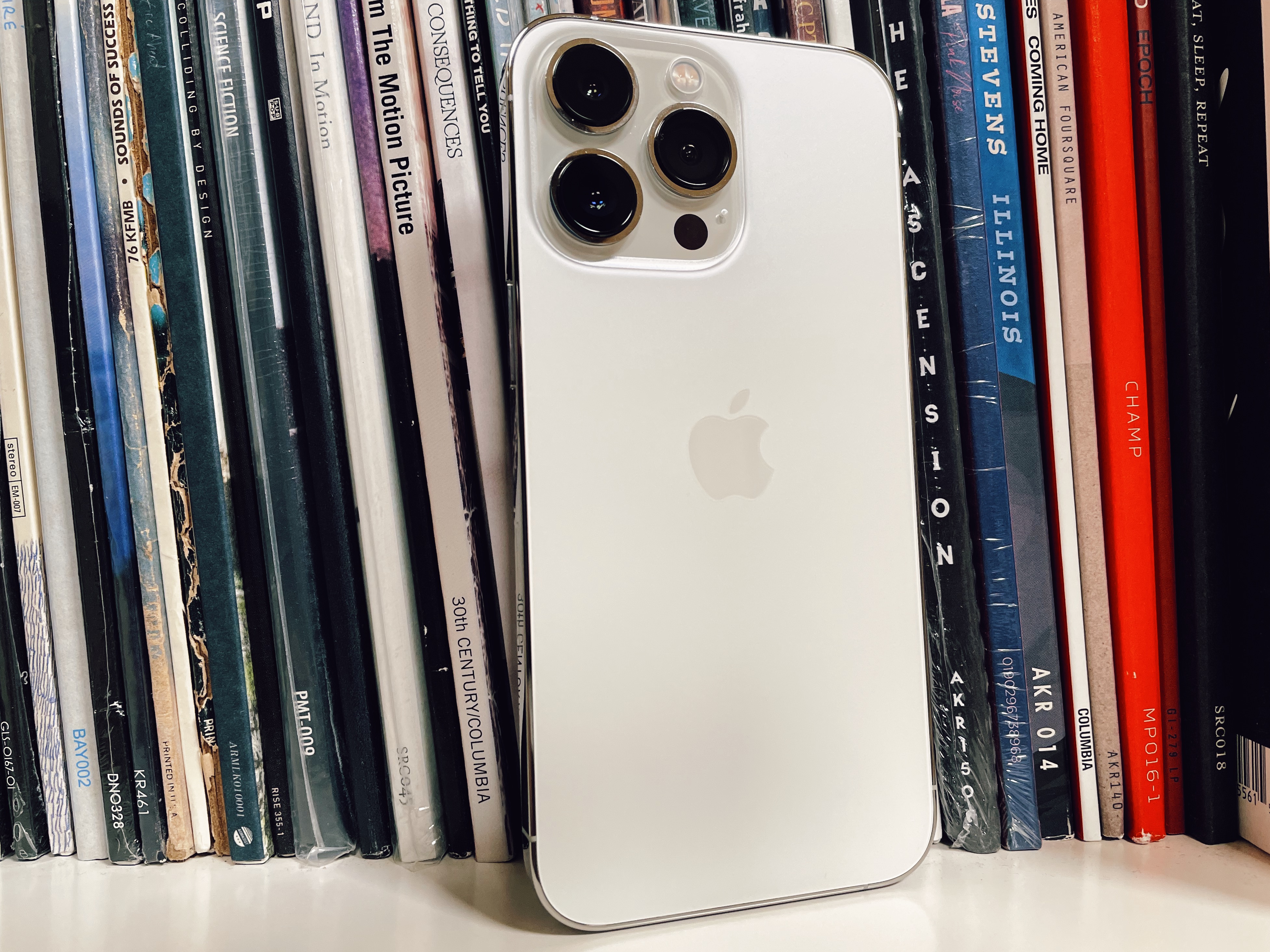 New iPhones bring a lot of questions each year, mainly around whether an upgrade from a previous iPhone is warranted. More pressing this time is the decision between a regular iPhone 13 or a 13 Pro model. The consideration brings some logical questions such as, Am I a professional? Do I need the extra features? Will I know how to utilize them?
There are now four new iPhone 13 models to choose from. The good news for anyone indifferent to a Pro model is that the standard iPhone 13 and iPhone 13 mini are terrific options. If you know you want the smallest size phone, for example, the iPhone 13 mini is a great choice. Similarly, if you want the biggest screen available, and are OK with the cost, the iPhone 13 Pro Max is the default choice.
For everyone else, the choice comes down to scouring the specs page, trying to discern whether they should order the iPhone 13 or iPhone 13 Pro. There are definitely reasons to go with the 13 Pro, but it largely boils down to whether you want all the camera capabilities, a nicer screen and are willing to pay extra for those features.
TL;DR
Pros:
Macro photography mode
Optical zoom
ProMotion (120 Hz refresh rate)
Cons:
Large camera system may interfere with accessories
Price difference over regular iPhone
Buy at Apple.
Photography
The crux of whether you should pick a pro model or a regular one revolves around photography. In short, the pro models have an extra telephoto camera and can also capture subjects really close with the macro capability on its wide-angle lens.
While the entire camera system on the higher-end models is better all around, the majority of those differences are probably not a factor for every picture you snap. If you're not regularly zooming in from a distance or putting your phone really close to a subject, like 2 centimeters close, you might not miss the differences the Pro offers.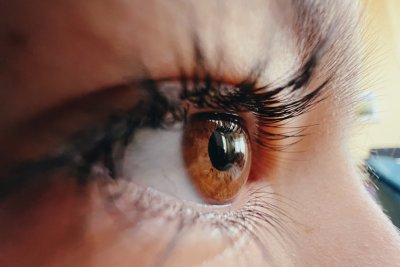 During my initial time with the iPhone 13 Pro, the macro feature was the one that stuck out as the most useful to me. It's neat to take close-up pictures of fabrics or eyeballs, but personally speaking, it's also really helpful to capture product shots for Newsweek review stories. There are lots of gadget ports or product shots that can benefit from being up close.
The listed 3x optical zoom is also useful. The optical reach was only available in the iPhone 12 Pro Max last year, so having the feature in the regular size 13 Pro is a huge benefit for people unwilling to carry the biggest phone.
The optical zoom in the 13 Pro feels like it's finally useful. I can't imagine ever not wanting more optical zoom, but the reach this phone provides is helpful in capturing moments from farther away. The zoom helped me take a few pictures of my son playing Little League baseball from the fence, where the standard view was just too far. All of the cameras can be used with Night Mode this year. The zoom lens, in particular, still benefits from as much light as you can give it, compared with the default lens.
ProMotion Display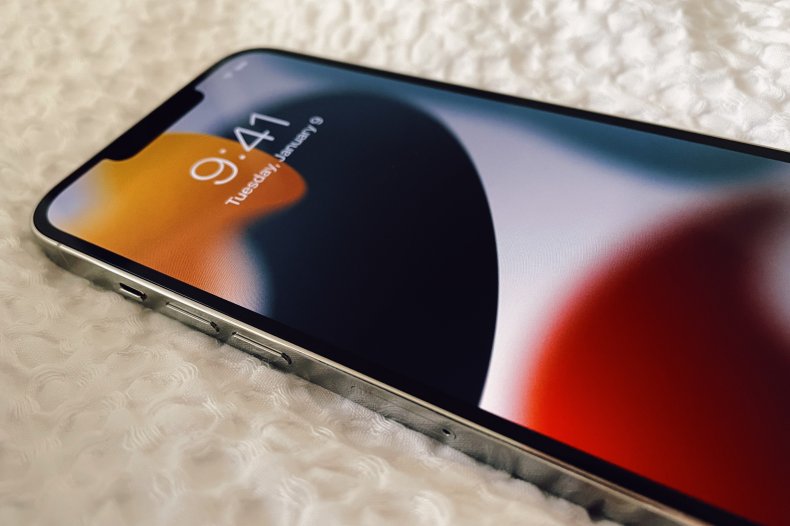 Another very noticeable feature of the iPhone 13 is its ProMotion display. Not only will the screen refresh at up to 120 Hz (120 times per second), but the iPhone 13 Pro also employs a variable refresh rate, meaning it can also slow itself down if what is being displayed would not benefit from the high frame rate.
If you watch a movie, at 30 or 24 frames per second, then the iPhone 13 Pro will slow its screen refresh rate to match that content. This is dynamic, too, so it can change as different elements come onto the screen. This also helps with battery life. The iPhone 12 Pro, for example, has a 60 Hz display and refreshes its screen 60 times a second, no matter what it's showing.
At the full 120 Hz, content on the iPhone 13 screen is incredibly smooth and glides effortlessly. It makes reading and viewing content even more enjoyable.
So, is ProMotion worth it? I was immediately able to notice that scrolling I tend to do with web pages, lists and other types of reading was smoother. Moving throughout the phone, including Apple's animations, feels more like floating than it did on the iPhone 12 Pro I upgraded from. ProMotion makes me feel like my mind is processing faster what I am seeing on-screen, and as though I'm manipulating everything on screen a little more precisely. And once you experience the feature, it's hard not to have it, even though it is a cherry-on-top type of experience rather than a fundamental difference-maker.
The first few days with ProMotion on an iPhone 13 Pro can be incredible. You'll want to show everyone how smoothly everything can glide around the screen. Despite how great that is, it doesn't take long before you take the technology for granted. The phone screen slowly begins to look normal again. Nearly everyone will benefit from ProMotion, because of its variable refresh rate. And most people will notice its visual superiority over a 60 Hz display. But you'll have to decide if it's enough to upgrade for.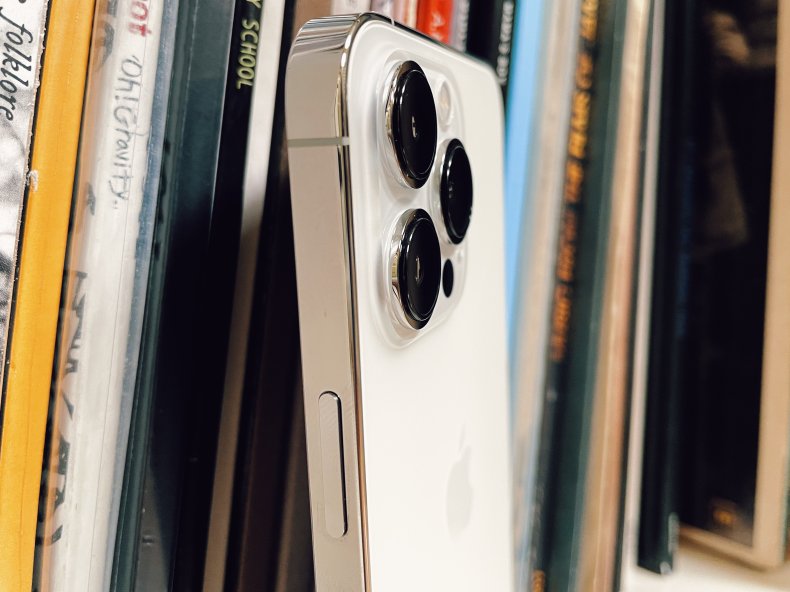 Additional Pro Considerations
There are a few items gated within the pro models that are only available at the higher price point. For example, you can only get 1TB storage on an iPhone 12 Pro. The iPhone 13 is limited to 512GB—still a lot of space.
Possibly the most controversial difference are the color choices. I have been thoroughly informed by my wife that the color options for the iPhone 13 Pro models are much better than those on the standard 13, which she chose. She said the colors for the Pro line are more classic and desirable. In a reference to past Apple lore, she even asked if by getting the iPhone 13 she got an iPhone 5c-class of phone because there were no traditional colors offered. The 5c was Apple's first attempt at a low-cost iPhone, and was decorated with a bright colored plastic exterior. Performance-wise, the iPhone 13 is not an iPhone 5c–type of device. It does seem strange that only the Pro models offer the classic silver and black-and-gray colors.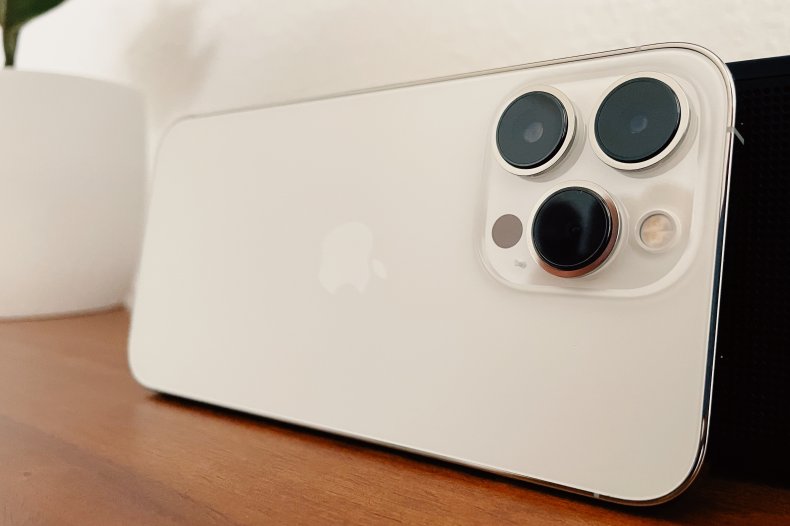 All four iPhone 13 models got battery upgrades. Apple called out physically bigger batteries as the main reason for this. I did notice a bump in battery life throughout daily use. Tom's Guide ran battery tests across a wide range of phones to compare the results, and the iPhone 13 Pro got more than 2.5 hours additional usage over the 12 Pro. Battery results will vary depending on lots of circumstances, but I did notice a longer run time. If you want the most battery life you'll need to get the iPhone 13 Pro Max.
Should You Buy the iPhone 13 Pro?
The iPhone 12 and 12 Pro were a little more closely aligned in the camera area. This year, there's a bigger delta in that department between the standard and pro models. If you want the furthest reach with optical zoom on your phone's camera then you do need the iPhone 13 Pro. If you think you'll benefit from being able to take really close-up pictures, too, the Pro model is, again, needed.
Additionally, everyone should enjoy the visual benefits of a ProMotion display, but as is, it's more of a nicety than a feature to upgrade for itself alone. It doesn't enable a more noticeable always-on lock screen feature, for example.
The screen and the camera are the primary reasons to pick the iPhone 13 Pro over the regular iPhone 13. The 13 Pro can be easily justified by those things alone. Just remember it will cost you at least $200 more to get those features and the ability to pick different colors.
Buy at Apple starting at $999.
Newsweek may earn a commission from links on this page, but we only recommend products we back. We participate in various affiliate marketing programs, which means we may get paid commissions on editorially chosen products purchased through our links to retailer sites.