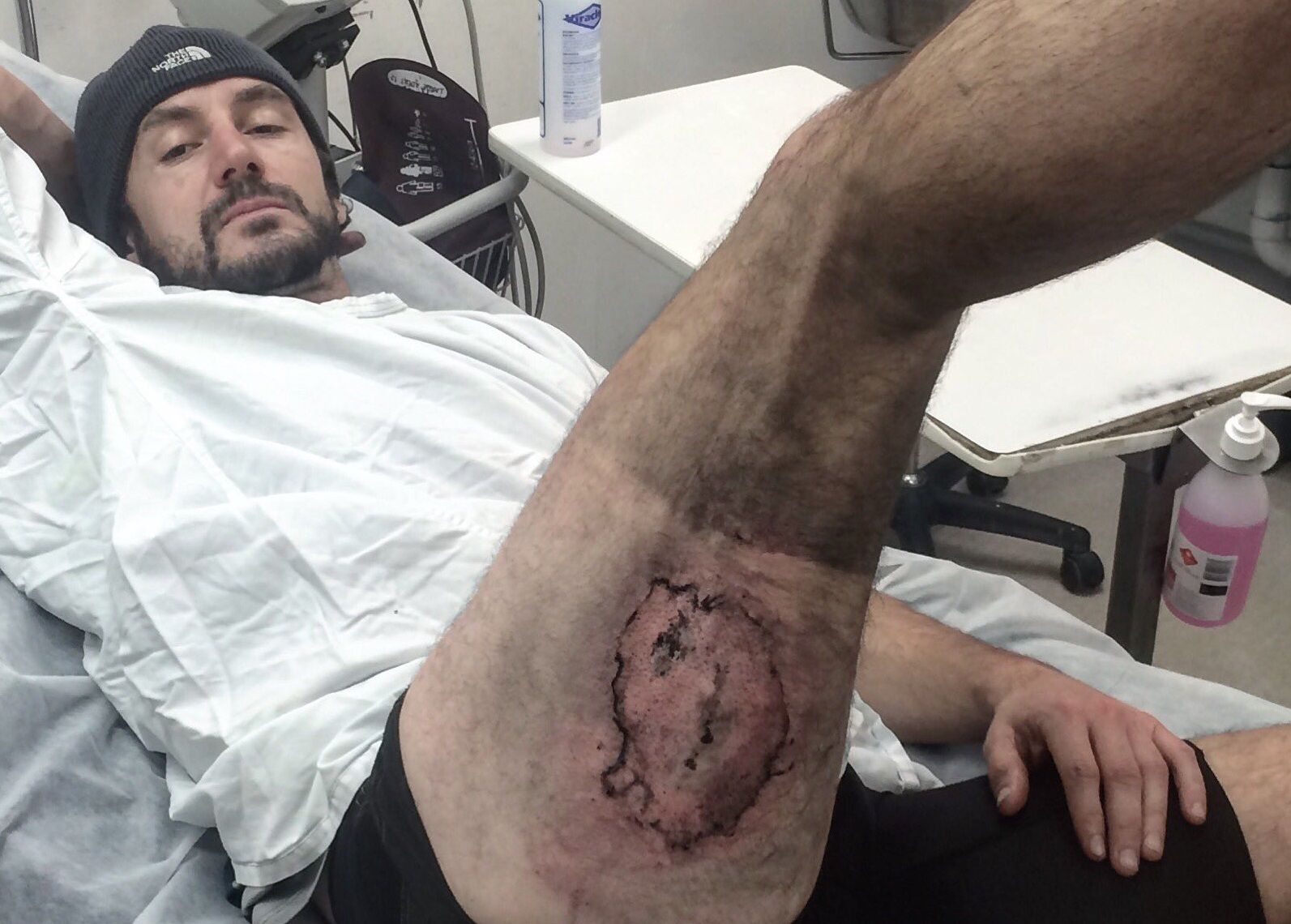 A cyclist in Australia claims to have suffered from third degree burns after his Apple iPhone 6 exploded when he fell off his bicycle.
Gareth Clear, 35, was cycling in Manly, Sydney, on Sunday afternoon when he had a minor fall from his bike.
"I just saw smoke coming out of my back pocket… and then all of a sudden I felt this surging pain," Clear told The Sydney Morning Herald. "I just remember looking at my leg and I had this black discharge all down my leg and this smell of phosphorus."
Clear posted pictures of his injuries—including a skin graft on his thigh—to Twitter in an effort to raise awareness about the potential dangers of iPhones.
Apple did not immediately respond to a request for comment from Newsweek but the company's customer support has been in conversation with Clear on Twitter.
In a series of Tweets on Monday, Clear revealed that his iPhone was new from the Apple Store and had not been altered or modified.
It is not the first time reports have emerged about iPhones catching fire as a result of their lithium-ion batteries.
Last month, Seattle resident Jason Matt claims to have suffered second-degree burns when the iPhone he was carrying in his back pocket exploded.
"[Apple] needs to be held accountable," Matt told local news broadcaster KIRO 7. "Obviously, there's a flaw in the phone. This is not a cheap phone. It's one of the top phones in the world so I think it needs to be evaluated."