Apple Patent Hints at All-Screen iPhone 8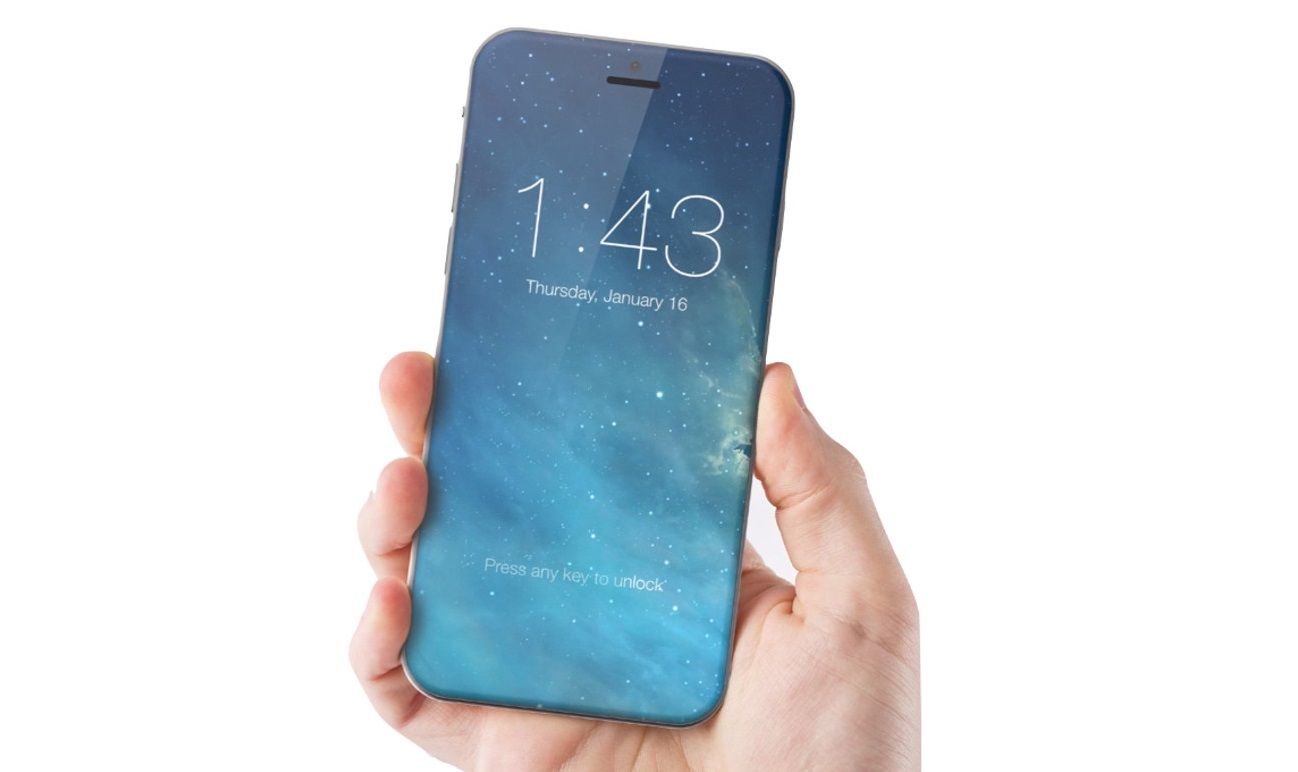 On the 10th anniversary of the iPhone, Apple is widely believed to be planning something big for its next flagship smartphone, presumably called the iPhone 8. Judging by a new patent, the device's design may be an even more radical departure from previous models than what even the most speculative analysts have predicted.
The patent, first spotted by Apple blog AppleInsider, suggests the company could be working on a device with an edge-to-edge screen that allows speakers and cameras to hide behind the iPhone display.
Apple's "Electronic devices having displays with openings" patent describes how a "full face" screen could place hardware below a glass cover in an inactive part of the display.
The launch of the iPhone 7 was anticlimactic by Apple's standards, suggesting that Apple is switching to a three-year iPhone cycle. The Cupertino, California, company previously operated a two-year update model; however, September 2016's launch of the iPhone 7 saw the unveiling of a smartphone that was only an incremental upgrade of its predecessor, the iPhone 6s.
The prolonged cycle has been cited as one of the reasons Apple reported its first decline in iPhone sales in 2016. When Apple's second quarterly results were announced, CEO Tim Cook blamed the pace of smartphone upgrades as a reason for the slump, saying the iPhone 6s was unable to match the "accelerated" upgrade cycle the company achieved when it launched the iPhone 6 in 2014.
Recent patent applications by Apple include a foldable iPhone concept that uses carbon nanotubes to allow the smartphone to fold completely in half.
It is an idea Apple has been exploring since 2014, with patents including a Flexible Electronic Device from 2015 that made use of flexible printed circuits, flexible batteries and flexible displays.
Apple does not comment on rumors and is notoriously secretive about forthcoming products. Filing for such patents not only serves to boost interest in the device months before it actually launches, but also keeps Apple ahead of its rivals. It also serves as fodder for any potential lawsuits in the future, which history shows Apple is no stranger to.
Several other smartphone manufacturers are looking into foldable concepts, including Apple's chief adversary Samsung. The South Korean electronics manufacturer has filed dozens of patents relating to the technology, though none have yet made it into any of Samsung's smartphones.