iPhone 8, 8 Plus and iPhone X Live Stream: How to Watch the Apple Event on a Mac, PC, iPhone, iPad or Apple TV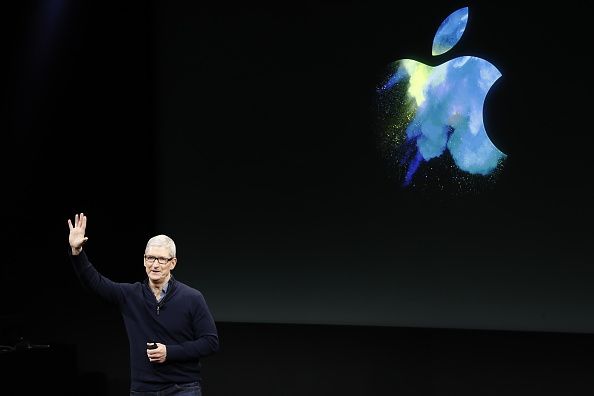 Apple reveals its new products with a great deal of fanfare, often at a big event in the fall. Highly anticipated details about new phones and other devices are divulged after months of speculation. This year is no exception.
The tech giant will be holding a special event on Tuesday at 10 a.m. PT (or 1 p.m. ET), the first ever to take place in the recently constructed Steve Jobs Theater in Apple's shiny new Apple Park campus in Cupertino, California, also referred to as the "spaceship" campus. The theater is named for the co-founder and former CEO and chairman of Apple who died in 2011 at age 56, several weeks after he resigned and the day after an Apple event from which he was conspicuously missing.
A decade after the debut of the first-ever iPhone in June 2007, the company is expected to reveal the latest models, including the iPhone 8, iPhone 8 Plus and the iPhone X. Observers are also expecting to see a new Apple Watch, a new 4K Apple TV, a new version of the operating system iOS 11 and possibly other announcements.
Apple aficionados near and far can live-stream the event, but the company's HTTP Live Streaming technology has certain requirements.
Here's How to Watch…
On a Mac computer: The live stream on this page of Apple's website will only work using the Safari browser on a computer with Mac OS v10.11 or later.
On a PC: Once again, it's this page, and you'll need the Microsoft Edge browser running on Windows 10.
On an iPhone, iPad or iPod touch: You can live-stream the event using Safari on any one of these devices as long as it is operating iOS 9.0 or later.
On Apple TV: The live stream will work on a second or third generation Apple TV that has software 6.2 or later or on a fourth generation Apple TV. To watch, go to the Apple Events channel.
The company is also expected to reveal details about when customers will be able to pre-order new devices as well as when these will ship and appear in retail stores. In the past, high demand and limited supply of new iPhones have caused some models to ship with delays.