Apple Launch 2017: How The iPhone Changed Our Lives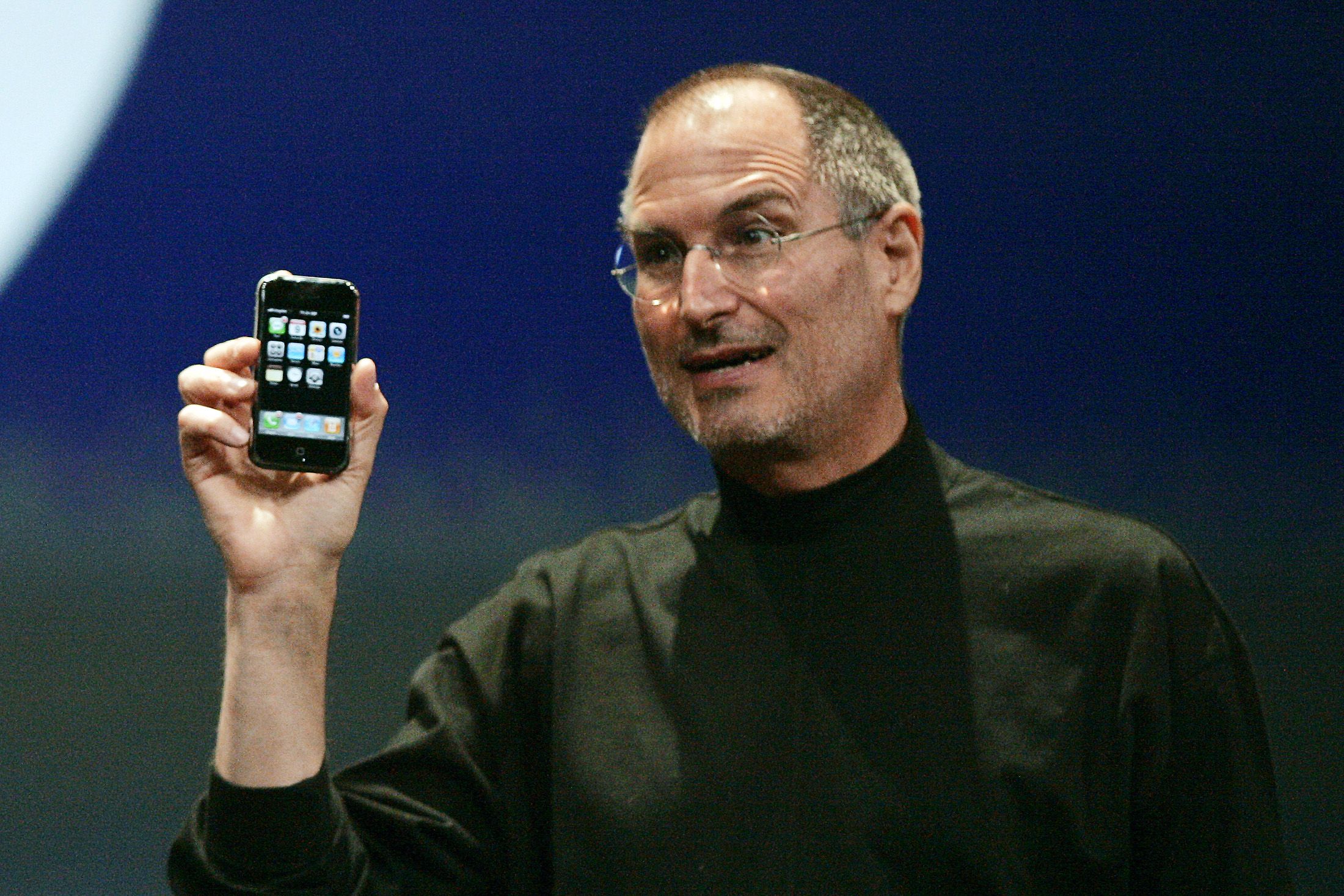 Love it or hate it, the iPhone sparked a technology revolution when it was first launched in 2007—a decade on tech giant Apple is getting ready to launch three new model at the same time, one of which is a high-end model due to cost upwards of $1,000.
But as well as revolutionalizing the smartphone market, the iPhone has also had significant influence on the way we live, the way we work and the way we engage with each other. "To me, the word is intimacy," says Tom Chatfield, a tech writer.
"The Smartphone has been absolutely revolutionary [...] because it has decisively moved technology into this incredibly intimate relationship where it mediates people's interactions with the world and each other.
"What Apple did is to take things that other people had developed," he says, "and really turned it into an object of desire and affection, something that people would accept as an extension of their identity."
Brian Merchant, author of The One Device: The Secret History of the IPhone and a senior editor at Vice 's Motherboard, agrees. While Apple did carry out some original development work for the iPhone, he says, much of what the product did was to take technology that already existed in relative obscurity and spot its huge potential for a mass market.
"Multi-touch technology itself had been used as early as the '70s and early '80s; CERN had a multitouch capable control panel at one of its particle accelerators," Merchant says, "Apple just said this is what we're gonna do on this hugely anticipated product, this phone, and by virtue of putting it front and center on that major product and it working, the functional influence, the number of hands that touched it, just dwarfed anything else to that point."
Says Chatfield: "The shift may have come from somebody else in due course, [but] it was a proof of concept, so to speak."
But the iPhone's commanding position in the global tech market has not been without its downsides. "It's become a big homogenizer; Android looks like the iPhone, combined they're just like; it's almost near-totality. It's a duopoly, really, when you're talking about mobile operating systems," says Merchant.
"You could argue that the kind of computing that most people do every day by a wide margin. You could see some worrying signs of homogeneity taking root, people will be less interested in writing their own programmes, kind of accepting at face value what the phones have to offer."
Chatfield argues that the all-consuming presence of the iPhone (or its successor smartphones from other brands) in our lives can be harmful. "Constant connectivity means that, unless you're careful, everywhere you are and every moment of your life the same," he says, "You always have, literally attached to your body, the same few inches of screen real estate."
"We're realising perhaps belatedly that if you look at humans, if you look at what helps us to think, to live richly, to be happy to feel in control of our lives, we thrive on a degree of difference," Chatfield continues, "We need different rooms in our house, we don't just kind of lie down in one big room where we sleep, eat, work, socialise, make love, raise our children and so on."
The question for many observers now is whether Apple can again produce a product that changes the world and impacts on our lives in the way the iPhone has. But for Merchant, to even ask this is somewhat misguided.
"This Wall Street firm did a breakdown of different costs and they put the iPhone down as the most profitable [product ever] right above Marlboro cigarettes," Merchant says, "[Apple] have very little incentive to create something that would disrupt that."
"The iPhone is still a blockbuster… when they were making the iPhone they diverted eventually what was a massive percentage, maybe at one point a majority, of the company's resources to inventing this new phone. That's what it took to make this huge, blockbuster disruptive product."
At the time the iPhone was in development, Apple was conscious that the iPod, its previous flagship gadget, was on the wane. But now, its market dominance means radical creativity is a risk it doesn't need to take. "They don't need to do that again now," Merchant says, "it's not clear that there's any sort of incentive like that."