iPhone 8 Video Gives Best Look Yet at Next Apple Phone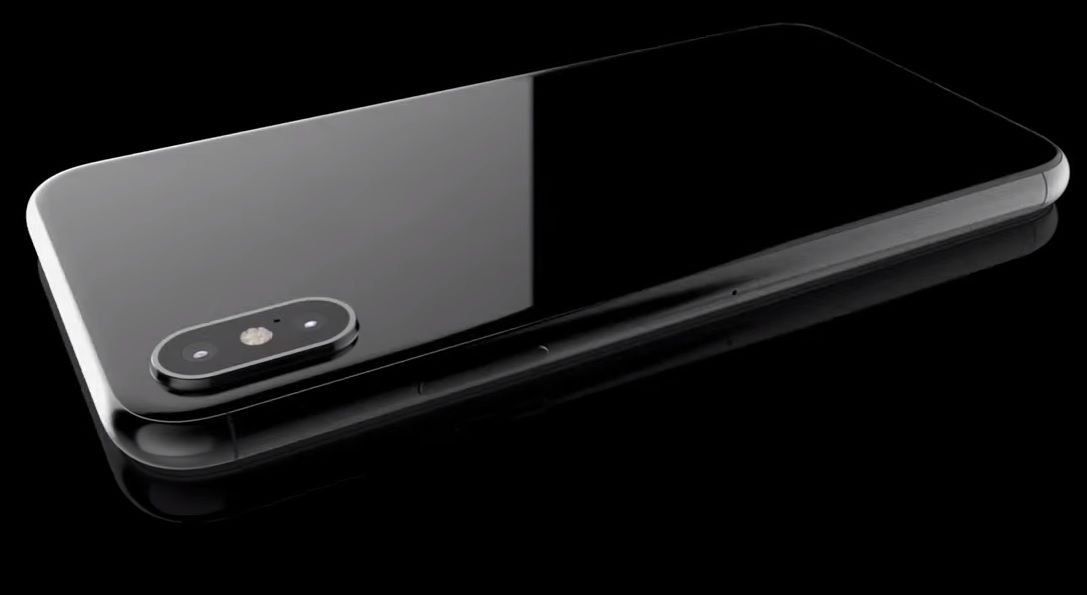 Apple CEO Tim Cook recently blamed poor iPhone sales on iPhone 8 leaks and rumors, but that's done nothing to slow down speculation surrounding the company's next flagship device. The latest offering from the rumor mill is a rendered video from notorious French gadget leaker Steve Hemmerstoffer that gives a 360-degree look at what to expect from the next iPhone. (He has tweeted that he "can't confirm this is 100% accurate.")
In the video, the iPhone 8 seems to follow the generic design adopted by major smartphone manufacturers in recent years—a rectangular, glass-fronted device with front and rear cameras—but several features stand out. The mock-up includes an edge-to-edge screen that incorporates buttons and the front-facing camera beneath it, two rear cameras vertically positioned, and still no headphone jack.
While device leaks are often carefully orchestrated by manufacturers to build hype around their upcoming products, Apple boss Cook will likely view the latest video leak with exasperation. After failing to meet Wall Street's expectations for iPhone sales at the company's second quarterly report earlier this month, Cook blamed the slump in forces beyond Apple's control.
"We're seeing what we believe to be a pause in purchase of iPhones, which we believe is due to the earlier and much more frequent reports about future iPhones," Cook said in an earnings call with reporters and analysts. "That part is clearly going on, and it could be what's behind the data. I don't know, but we are seeing that in full transparency."
One reason for increased interest in the successor to the iPhone 7 is that Apple is widely expected to be planning a major update to its flagship device on the 10th anniversary of its introduction to the marketplace. Eager customers may have to wait longer than the traditional September launch of new iPhones, as several reports suggest key component shortages could cause delays.
In April, KGI analyst Ming-Chi Kuo said that mass-production of the OLED iPhone will be pushed back until October or November, meaning the release could be held as late as next year.