iPhone Found Unscratched After 1,000-Foot Fall From Airplane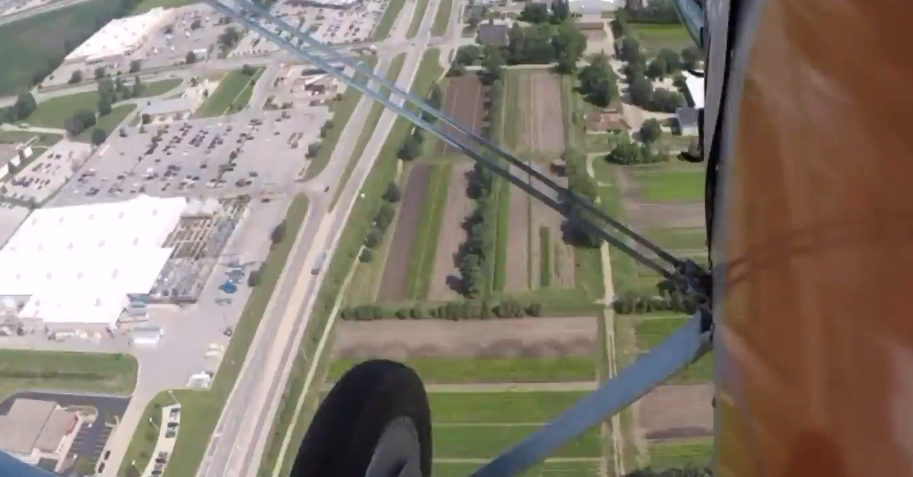 An Iowa woman dropped her smartphone more than 1,000 feet out of an airplane, but after using the Find my iPhone app feature, she located the device without a single scratch.
Sarvinder Naberhaus joined her high school best friend Donna Johnson in a biplane flight over Ames, Iowa, Tuesday to see their childhood homes and hangouts from the air, WHO-TV first reported. The two women signed up through the Central Iowa Air Service and used a vintage plane available in town with the American Barnstormers 2018 tour across the country. While Naberhaus was soaking in the sun and the sights from thousands of feet in the air, she dropped her iPhone while attempting to snap a few pictures.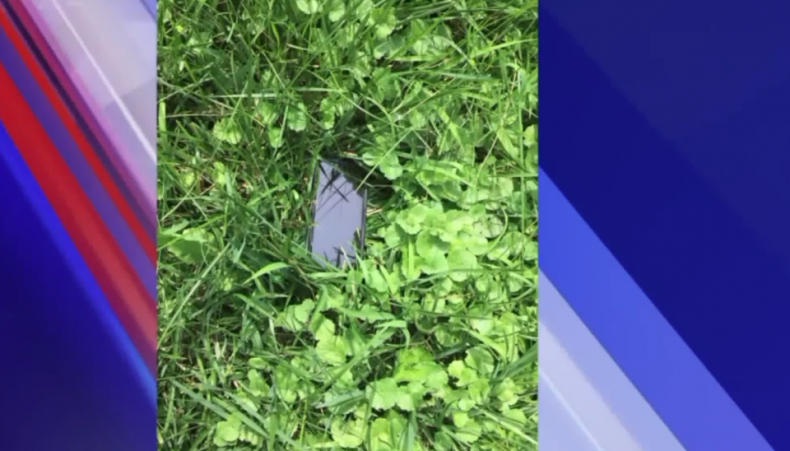 "I had my phone in my hand and I moved it just a little bit outside [the windshield] and then whoosh, the wind just took it and it was just gone after I was holding it, and I looked down and there were cornfields below me," Naberhaus told WHO-TV.
Pilot Rob "Waldo" Lock did not immediately know Naberhaus had her phone blown out of the aircraft to plummet a thousand feet below the plane. But when the two women signaled to him what happened, he said, "Oh you'll never that, it's gone."
"Her phone flew over the side while we were over downtown at about 1,000 feet and most people would think that was a tragedy but she was just laughing about it because she had such a good time on the flight," Lock told WHO-TV.
But Naberhaus was not deterred from wanting to find her iPhone given that she was leaving for Dallas the next day. Luckily, Apple's iOS smartphones use an application called Find My iPhone that allows remote tracking of devices using GPS technology.
Within a few hours of the plane landing, Naberhaus followed the app's directions to a street on the east side of Ames and tried calling her phone using a second borrowed cell phone. After knocking on a couple of doors, Naberhaus told WHO-TV she became discouraged by the long odds of the cell phone search but vowed to try just a little bit longer.
Naberhaus said she suddenly heard her ringtone and began walking into a yard as quickly as possible. Sitting on a random lawn, she found her iPhone laying face-up in tall grass without a single scratch or any sign of damage, as shown in a photo she took after finding the device. Naberhaus claimed an alarm immediately went off to notify her of an upcoming 4 p.m. meeting—a meeting she managed to make it to Tuesday afternoon.
"I literally went into shock," Johnson told WHO-TV after she witnessed Naberhaus' miraculous iPhone finding. "I asked is this for real, is that the same phone and I said this is a miracle phone, you can't drop a phone 1,000 feet and have it still work!"
This is not the only tale of a cellular phone surviving a long fall. In 2015, a Texas man claimed his iPhone still worked after he dropped it 9,300 feet out of a Beechcraft Bonanza, a single-engine propeller plane. Ben Wilson told the Associated Press a pressure change caused him to lose a handle on the phone, but he used the same Find my iPhone app to track his phone down to a Wichita Falls pasture.
Several "drop tests" conducted by technology review websites, however, have found that cell phones almost always crack after being dropped onto hard surfaces from about six feet in the air. Multiple tests of the iPhone X in 2017 found both the front and backside of the device would shatter when dropped from an average eye-level height.