iPhone X Listed on Ebay for $10,000 After Apple Supply Issues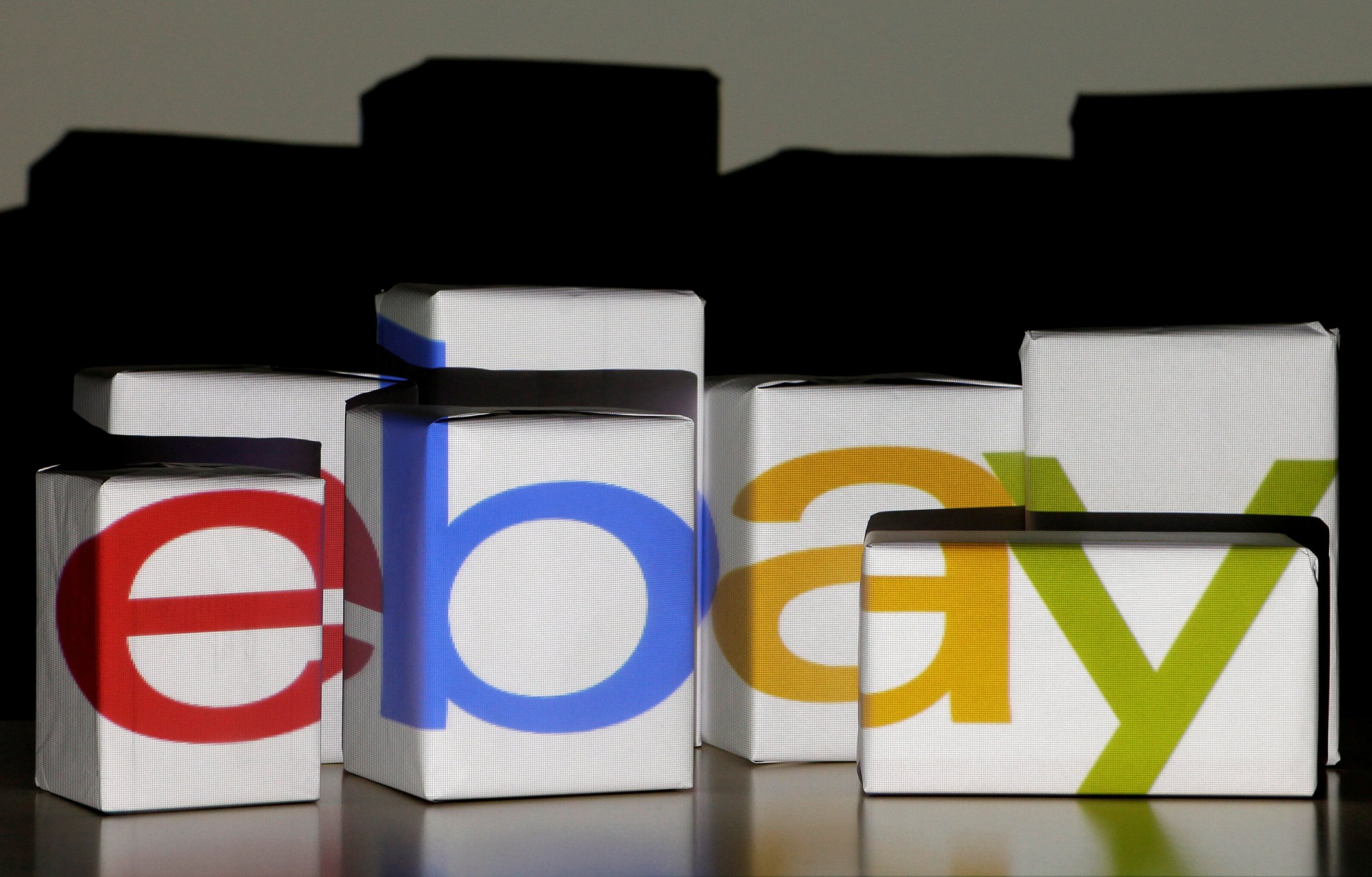 Apple's most expensive ever iPhone just became even more expensive after pre-order delays for the iPhone X led to listings at hugely inflated prices on the online auction site eBay.
Within minutes of pre-orders of the iPhone X opening on Apple's website, delivery times rose to five to six weeks. Shortly afterward, early orders that will be shipped sooner were being listed on eBay for as much as $12,000.
Other eBay "Buy It Now" prices generally ranged from between $5,000 and $10,000, while bids on auctions for the $999 iPhone X had reached around $1,500 at the time of writing.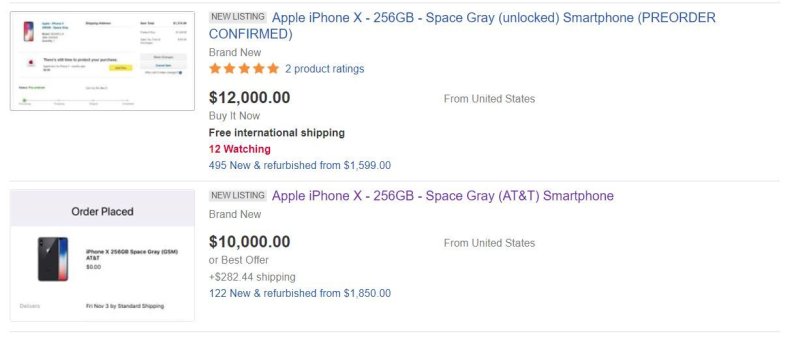 Apple's flagship smartphone has been beset by production issues, leading Apple to advise customers to "arrive early" to its stores when the iPhone is officially released on November 3.
Apple analyst Ming-Chi Kuo said last week that he estimated only 2 to 3 million iPhone X handsets would be shipped in time for its launch. Previous launches of other iPhones have seen up to 4 million pre-orders in the first 24 hours of them opening.
A separate report in the Nikkei Asian Review claims Apple's annual output for the iPhone X will be around half of the 20 million units it originally planned.
Apple does not typically publish figures relating to the shipping or release of new iPhones, so the extent of the supply issues is not clear.
The difficulties stem from the components needed for the Face ID technology, according to reports. The marquee feature uses facial recognition software to allow people to unlock the device; however, a Bloomberg report suggested Apple is taking shortcuts with Face ID in order to meet demand.
Apple denied these claims, stating the claim "that Apple has reduced the accuracy spec for Face ID is completely false."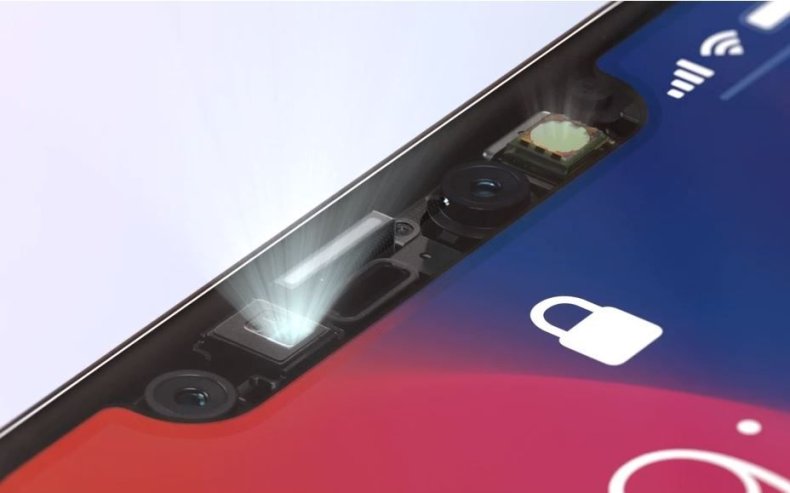 The iPhone X also features wireless charging, and edge-to-edge display and a new portrait lighting feature that uses artificial intelligence to create facial landmarks and enhance lighting effects on the face.
The release of Apple's most advanced iPhone comes just a few weeks after the release of the iPhone 8 and iPhone 8 Plus. According to Apple CEO Tim Cook, the iPhone X is designed to be a ground-breaking device that will "set the path of technology for the next decade."
But despite its price and the hype surrounding it, the iPhone X features only incremental upgrades from the iPhone 8, which itself is only a marginal improvement of its predecessor. Some tech pundits have also noted its lack of distinction from its competitors.
"Not only does the iPhone X borrow features from the competition (fast charging…), it looks uncannily like the competition too: a Samsung Galaxy S8+ to be precise, only with an ugly 'notch'. But it also takes what may potentially be a huge regressive step backwards [with Face ID]," said technology commentator Andrew Orlowski.
"The 'industry best' facial recognition today is slow and unreliable, leaving you hovering with uncertainty whether you can get in. Touch ID is fast, and doesn't require contortions."