iPhone X Pre-Order: Even Apple Co-Founder Steve Wozniak Is Skeptical About New Smartphone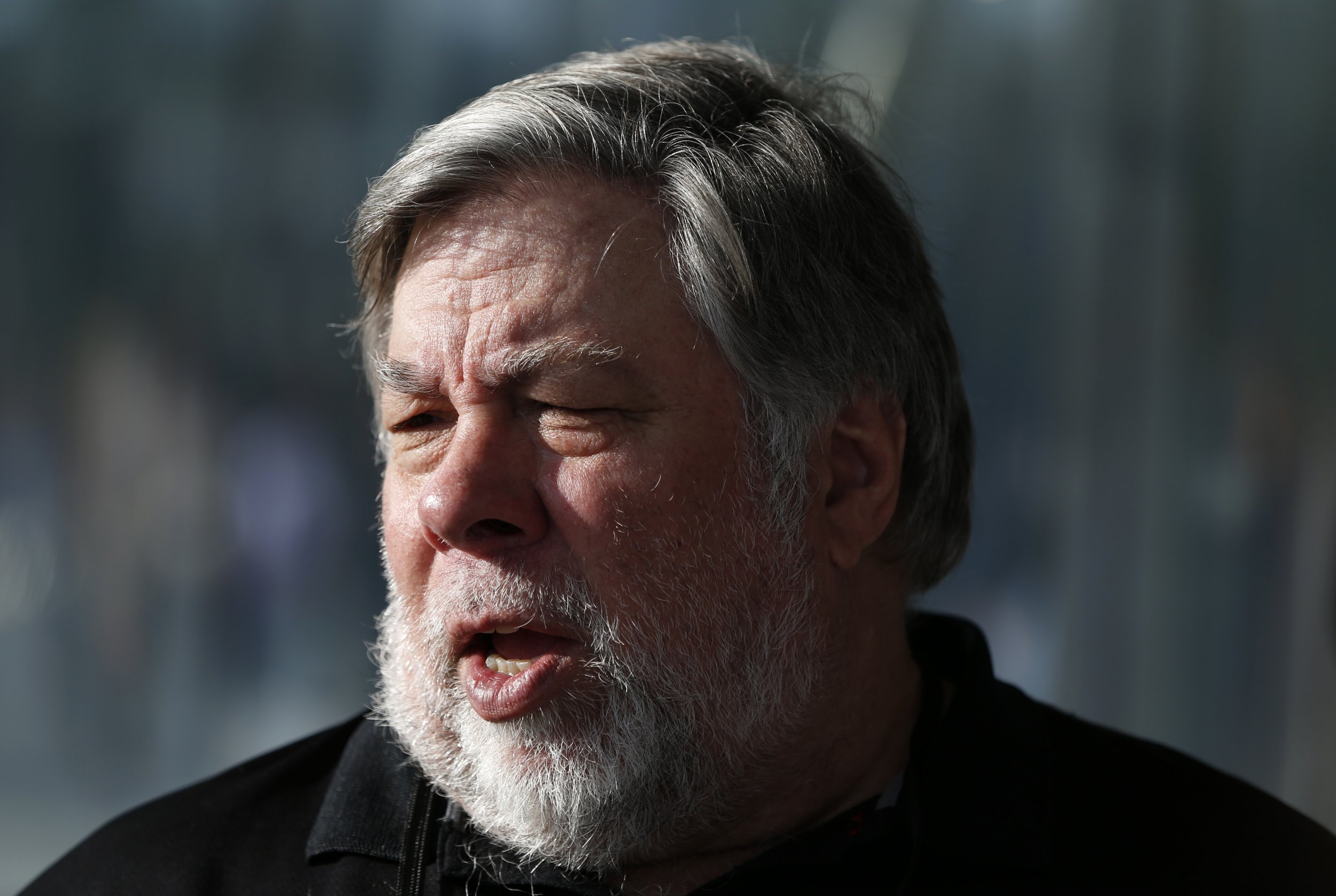 Apple's co-founder Steve Wozniak says the new iPhone X is the first edition of the long-running smartphone that he will not buy on launch day.
Speaking at the Money 20/20 in remarks quoted by CNBC, Wozniak said: "I'd rather wait and watch that one. I'm happy with my iPhone 8—which is the same as the iPhone 7, which is the same as the iPhone 6, to me."
"For some reason, the iPhone X is going to be the first iPhone I didn't—on day one—upgrade to. But my wife will, so I'll be close enough to see it."
According to CNBC, Wozniak is skeptical that the new facial recognition feature on the phone—perhaps its most significant distinguishing feature from previous generations—will work properly.
Wozniak, known affectionately as "Woz" within the tech community, co-founded Apple alongside the late Steve Jobs in 1976. He worked on the influential Apple I and Apple II personal computers.
In a 2012 interview with Gizmodo he revealed himself as a smartphone fanatic who carries multiple models, including Apple products, with him at all times.
But this isn't the first time Wozniak has had sharp words for the company he helped set up.
In 2016, he criticized the Apple Watch, Apple's flagship piece of wearable tech, saying in a reddit interview : "I love my Apple Watch, but—it's taken us into a jewelry market where you're going to buy a watch between $500 or $1100 based on how important you think you are as a person.
"The only difference is the band in all those watches. Twenty watches from $500 to $1100. The band's the only difference? Well this isn't the company that Apple was originally, or the company that really changed the world a lot."
Apple launched the iPhone X at a long-awaited press event last month, staged at its new Steve Jobs Theater. The phone will be available for pre-order from October 27.
Aside from facial recognition features—which allow you to unlock the phone with a scan of your face, and send animated emojis (animoji) to friends—the phone marks a design change for the iPhone in that it removes the "home" button, allowing for a larger screen, and a new ultra-high quality "super retina display."
But the innovation comes with a price tag. The 64GB iPhone X will retail at $999, £999, and AU$1,579. The 256GB model will set you back $1,149, £1,149, or AU$1,829.