iPhone XS Trade-In Deals: Best Sprint, T-Mobile, Verizon iPhone Price Options
The new iPhones were released and now Apple loyalists are trying to get their hands on the latest models. But there's no shame in trying to get the best deal when getting the latest iPhone XS and XS Max.
As usual, phone companies are offering customers special deals on the devices and pushing the sale of the iPhone XS, which normally retails for $999. For those who have Sprint, T-Mobile and Verizon there are several options for those clamoring for the latest device.
Owners of iPhones should check the trade-in value of their current devices to see if their old phone is worth anything. In most cases it will be. Apple's website allows users to check the value of their devices. The highest trade-in value of an iPhone through Apple is $525 for an iPhone X in good condition that still turns on and has no damage. An iPhone 5 in good shape would get the owner $25.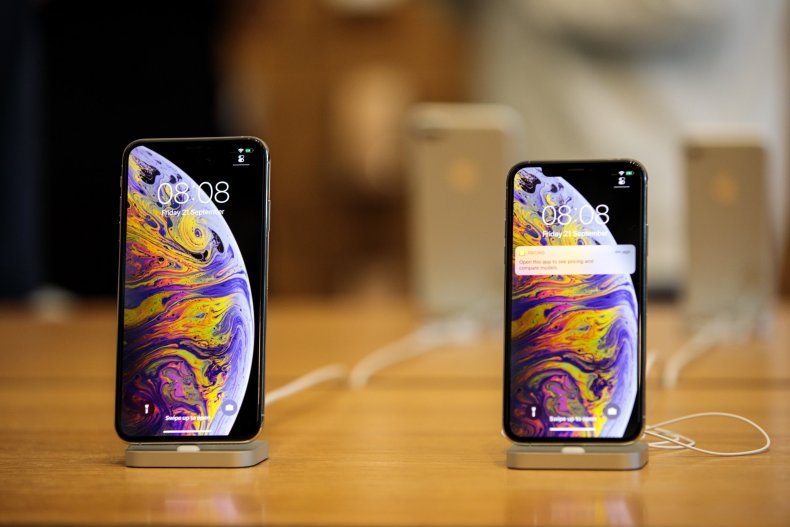 Individual companies are offering deals as well.
T-Mobile is offering iPhone owners up to $300 for their trade-in. Those who trade in their iPhone 8, 7 Plus or 7 can each get $300 for their trade to help pay for a new device. iPhone 6S and 6S Plus owners can get $200. Most other devices will only get owners $100. The deal is detailed on the T-Mobile website.
Sprint is also offering customers a deal on the new device. Those with eligible devices can trade them in for a $0 a month lease on the new iPhone XS 64 GB device. Users can also get the iPhone 8 for just $8 a month, and the company is also offering deals on the 8 Plus, the X and the XS Max.
Verizon is offering customers a buy one get one deal when they purchase a new device. When a customer buys a new phone they get $700 in savings on a second device. Users can "mix and match any two iPhone Xs Max, Xs, X, 8 Plus or 8 256 GB devices" but one of the phones has to be a new line to get the deal. Once users do that, they'll get a monthly credit on their bill for one of the devices eventually totaling $700. The details are all on Verizon's website.
​