Iran Nuclear Program Can Restart Within 48 Hours If Deal Collapses, Official Claims
Iran could produce higher enriched uranium within 48 hours if the U.S. ditches the 2015 nuclear deal between Iran and six major powers.
Behrouz Kamalvandi, spokesman for the Atomic Energy Organization of Iran, told Iran's channel al-Alam TV, "If America pulls out of the deal... Iran could resume its 20 percent uranium enrichment in less than 48 hours," Reuters reported.
Uranium usually needs to be refined to 5 percent fissile purity to be used to fuel nuclear power plants. If Kamalvandi's claims are accurate, Iran's nuclear program could be up and running almost immediately if the Joint Comprehensive Plan of Action (JCPOA) fails.
However, the country would still be a long way from producing weapons-grade uranium. For use in a nuclear bomb, uranium must be highly enriched to 80-90 percent.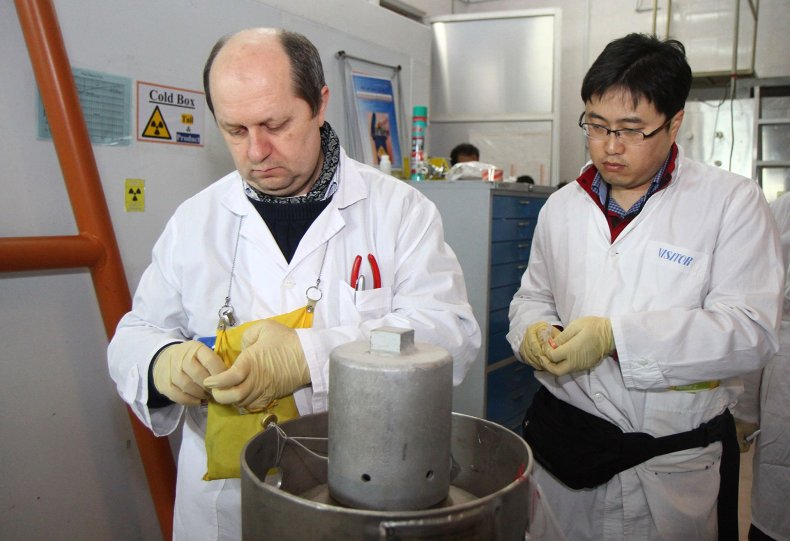 In signing the deal, Iran stopped enriching uranium in exchange for the lifting of economic sanctions that had crippled its economy and starved the nation of foreign investment.
President Donald Trump has been consistently critical of the deal, warning that he will withdraw U.S. support if it is not renegotiated. His three main gripes with the deal are its non-inclusion of Iran's ballistic missile program, the rights of international inspectors to visit Iranian nuclear sites and "sunset clauses" that only limit Iranian nuclear activity for 10 years.
Abbas Araghchi, Iran's deputy foreign minister, has claimed that there are no sunset clauses in the deal, and that Iran's commitment to ending its nuclear activity is permanent. He has also said that Iran will not entertain the idea of including its ballistic missile program in the JCPOA.
The French government has also raised concerns over Iran's ballistic missile research. On Monday, French foreign minister Jean-Yves Le Drian visited Tehran to discuss the missile program. Though Iran claims the weaponry is defensive in nature, France believes its capabilities far exceed what would be required for such use.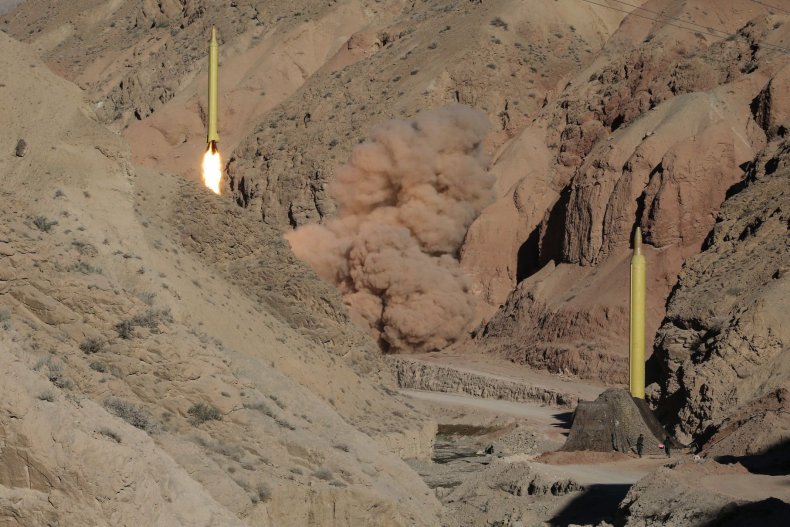 Araghchi has also said that the deal's expected economic benefits are yet to materialize because companies fear running afoul of U.S. sanctions. He warned that, if the situation continues, Iran may withdraw from the JCPOA.
The other signatories to the deal—Germany, the U.K., France, Russia and China—have all said they remain committed to the agreement.