Iran Accelerates Uranium Enrichment to Near Weapons-Grade
Iran's uranium enrichment is now nearing weapon-grade levels, the International Atomic Energy Agency (IAEA) said in a report seen by Reuters.
According to the outlet on Tuesday, Iran has acclerated in enriching its uranium to 60 percent fissile purity, up from 20 percent in April (weapons-grade purity is generally about 90 percent). The acceleration occurred in response to the attack on Iran's Natanz nuclear plant, which the country blamed Israel for.
This latest development comes as nuclear talks among the United States, its Western allies, and Iran have been suspended, despite the Biden administration's hope to rekindle some of the agreements set during the 2015 Joint Comprehensive Plan of Action (JCPOA), also known as the Iran nuclear deal, under the Obama administration.
Iran has said its enrichment of the metal, which can be used as the core of a nuclear bomb, is intended for the peaceful aim of developing reactor fuel, according to Reuters. However, Western powers have insisted that there is no civilian need for this type of technology.
"Iran has no credible need to produce uranium metal, which has direct relevance to nuclear weapons development," U.S. State Department spokesperson Ned Price said in a statement. "We have made clear that continued nuclear escalations beyond JCPOA limits are unconstructive and inconsistent with a return to mutual compliance."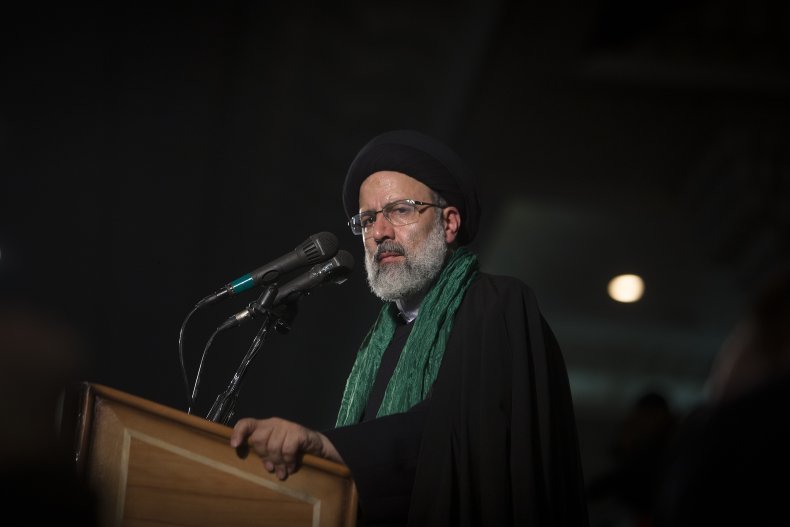 Under then-President Donald Trump, the U.S. withdrew from the JCPOA in 2018. The administration opted to apply economic pressure by implementing sanctions against Iran's trading partners, exacerbating the country's already precarious economic situation.
President Joe Biden denounced the decision of his predecessor, voicing his intention to return the U.S. to the deal. Trump's former secretary of state, Mike Pompeo, criticized such a move when he said earlier this year: "If this Administration unwinds that and goes back to the crappy deal that we had with Iran when President Obama was in office, America will be less secure."
But following the election of harder-line Iranian President Ebrahim Raisi, who has long vocalized anti-West sentiments, in late June, talks around a new deal have stalled. This comes as the country's supreme leader, Ayatollah Ali Khamenei, attributed some of the nation's domestic challenges to the government of former President Hassan Rouhani's naivety of the West.
"Others should use your experiences. This experience is a distrust of the West," Khamenei said in remarks broadcast by state television. "In this government, it was shown up that trust in the West does not work."
He followed this statement, saying: "Westerners do not help us, they hit wherever they can."
Update 4:55 p.m. 8/17/2021: The International Atomic Energy Agency confirmed in a statement to Newsweek that Director General Rafael Mariano Grossi had informed member states that the Iranian government had enriched its Uranium up to 60 percent fissile purity. The statement also said that on August 14, the IAEA found that Iran had configured a method to enrich uranium using two centrifuge cascades, whereas it previously used one.