Iran Agents Storm Church, Tear Down Cross at 100-year-old Christian Place of Worship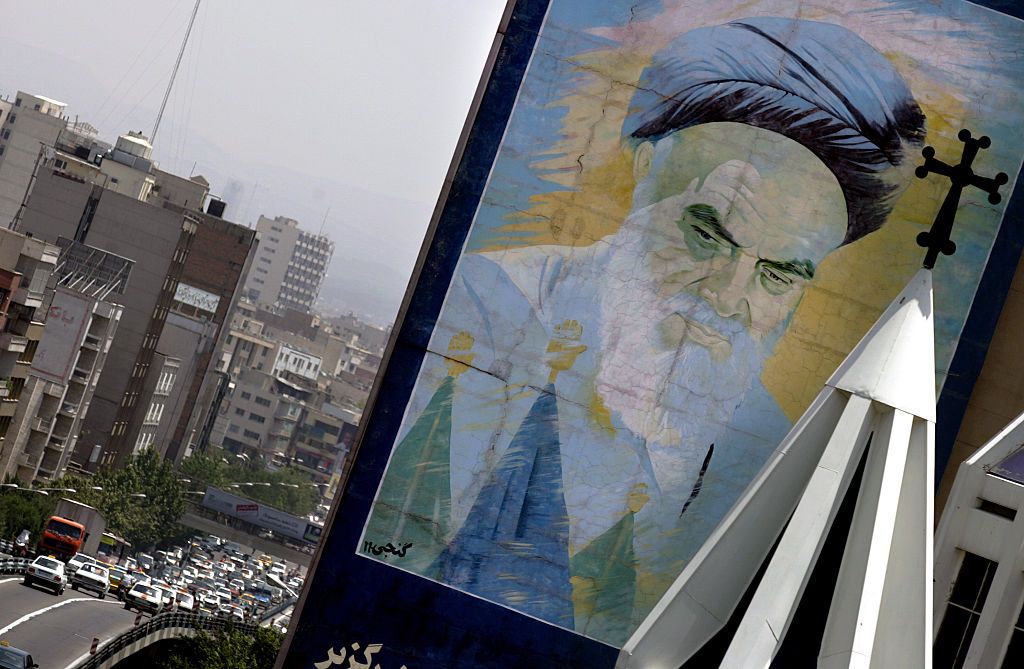 Iranian intelligence agents have shut down a church in the country's northwestern city of Tabriz, storming the place of worship and tearing down a cross that stood on its conical spire.
The Christian Iranian rights group Article Eighteen has said Iranian regime security officials charged into the 100-year-old church May 9, took down its cross, changed all the locks and ordered the church warden to leave.
According to the group, members of the Assyrian Christian community that worshipped at the Presbyterian church had been living in a state of fear after pastors from nearby churches were barred from visiting the Tabriz church, a National Heritage site, in the days after Christmas.
Those fears were realized earlier this month when agents from the Execution of Imam Khomeini's Order (EIKO), a state owned holding company built on confiscated assets and under the direct control of Supreme Leader Ali Khamenei, descended on the church. As well as taking down the cross and threatening the custodian, the agents reportedly installed monitoring instruments.
While the church had been confiscated by the Iranian authorities in 2011, local worshippers had been permitted to continue using the building and carry out Assyrian language services. Article Eighteen's Advocacy Director has said the confiscation and eventual destruction of Protestant churches in Iran has become a part of a noticeable strategy.
"In most cases the government has been unable to repurpose them, especially if they were listed. So they typically remain as empty buildings, often neglected, and turn into ruins before being demolished," Mansour Borji explained.
The human rights group Amnesty International has decried the treatment of the Christian minority by the Iranian government. Under the constitution of the Islamic Republic, the country's Assyrian and Armenian Christians are permitted freedom of worship. However, they are not allowed to hold services in Persian, as this could be interpreted as proselytizing, and converts face harsh sentences of between 10 and 15 years in prison.
Ahead of Christmas last year, Iran arrested more than 100 Christians during a week-long crackdown. Many of the 114 detained were converts, who were accused of spreading Christianity, The Telegraph reported.
Christian groups have said imposition of harsh economic sanctions on Iran under the administration of President Donald Trump has had the unintended consequence of worsening the plight of Iran's Christians.
"There are many reports that this has contributed to the government's ever-increasing dependence on hardline Islamic ayatollahs, who naturally see Christianity as a threat to their power," said Jeff King, president of International Christian Concern. "For this reason, it's not surprising that we're seeing an increase in Christian persecution."