Iran Agrees With Donald Trump for Once, Says It's True Saudi King Could Not Survive 'Two Weeks' Without U.S. Support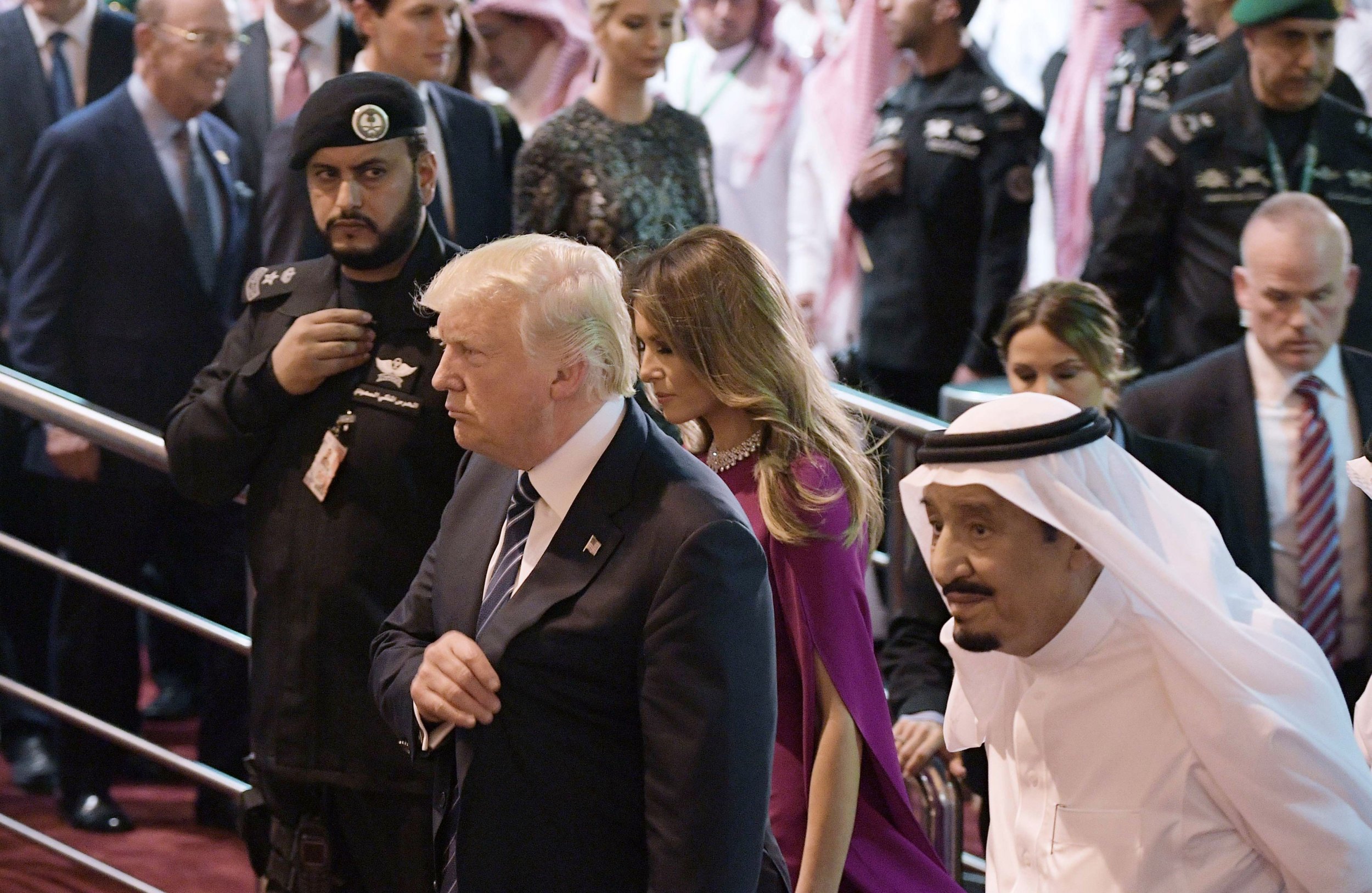 Iran's top diplomat actually agreed with President Donald Trump on social media Thursday, highlighting recent remarks in which the Republican leader claimed that Saudi Arabia would not last long without U.S. backing.
At a campaign rally Tuesday in Southaven, Mississippi, Trump claimed to have told Saudi Arabia's King Salman, "King, we're protecting you. You might not be there for two weeks without us. You have to pay for your military" during an unspecified conversation between the two leaders. The U.S. has offered extensive military assistance to Saudi Arabia, a fellow leading foe of Iran, which has competed with the kingdom for influence via proxy wars and political struggles across the Middle East.
Iranian Foreign Minister Mohammad Javad Zarif took to Twitter to respond to Trump's comments, criticizing Saudi Arabia's dependence on foreign backing and apparently offering to reconcile in the interest of regional stability.
"President Trump repeatedly humiliates the Saudis by saying they can't last 2 weeks without his support. This is the recompense for the delusion that one's security can be outsourced. We again extend our hand to our neighbors: let's build a 'strong region', and stop this conceit," Zarif tweeted.
Trump did not say when he made the remark to the Saudi monarch, but the two spoke via telephone Saturday in what the official Saudi Press Agency described as a "discussion of distinguished relations and ways of developing them in the light of the strategic partnership between the two countries." Days prior, Trump told a press conference that Salman told him, "Sir, you can't have peace in the Middle East without peace between the Israelis and the Palestinians," to which the president quoted himself as saying, "Why? What difference? Why does that matter so much?"
Saudi Arabia has been critical of Trump's unwavering support for Israel, with which Riyadh has never established diplomatic relations due to its support for the cause of Palestinians seeking to return to lands they were displaced from during the 1948 establishment of the majority-Jewish state. Saudi Arabia and Israel, however, have found themselves increasingly aligned along a U.S.-led axis to oppose Iran, which has also offered assistance to Palestinian movements and accused the three powers of destabilizing the region.
Iran cut ties with Israel after the 1979 Islamic Revolution that brought the ruling clerical government to power and Saudi Arabia severed its diplomatic relationship with Tehran in 2016 after Iranian protesters burned down Riyadh's embassy in response to the kingdom's execution of an influential Shiite Muslim cleric. Zarif has previously said he was willing to enter into talks with Saudi Arabia in order to resolve their dispute, but Saudi Foreign Minister Adel al-Jubeir has refused, saying Iran must first change its behavior.
Last week, Jubeir appeared along officials from Bahrain, Israel, the United Arab Emirates, the U.S. and Yemen at the 2018 United Against Nuclear Iran summit in New York, where he asked, "How can we negotiate with a state that wants to kill us?" He said the only way to make headway with Iranian leaders was by "pressuring them and by forcing them to change."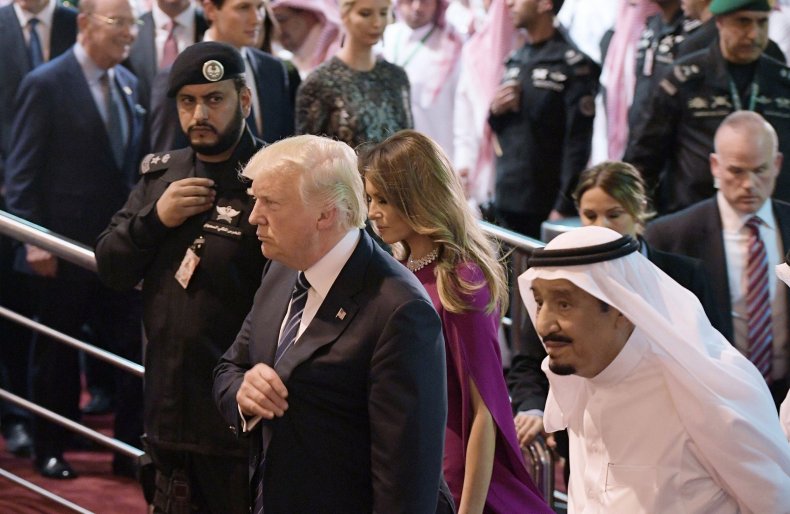 Saudi Arabia and Israel were among the few countries to support May's U.S. withdrawal of the 2015 nuclear deal forged by Trump's predecessor along with China, France, Germany, Russia and the U.K. As Trump moves to impose further sanctions on Iran, Europe has joined China and Russia in establishing measures to counter these restrictions and continue doing business with Tehran.
At the same time, some European countries have actively drawn back their military assistance to Saudi Arabia, whose human rights records have been criticized as it struggles to defeat the Zaidi Shiite Muslim group known as Ansar Allah, or the Houthis, suspected of receiving Iranian assistance in Yemen. Saudi Arabia remains the world's second-largest arms importer, however, and is the top customer of U.S. weapons.