Ali Daei Speaks Out Against Regime as Protests Reach Fever Pitch
Ali Daei, widely considered to be one of Iran's greatest-ever soccer players, has spoken out against the regime in his country and said he won't be attending the World Cup in Qatar as he stands with protesters.
The 53-year-old former player and businessman, who is Iran's record goalscorer, issued a statement on his social media pages in which he said that he would be staying at home with his family.
He also expressed sympathy for those who have lost loved ones as protests against the regime in Iran continue to intensify.
Iran, which will play the United States, Wales and England in their World Cup group games, has faced calls to be barred from the tournament due to its human rights record and the aggressive crackdown on protests.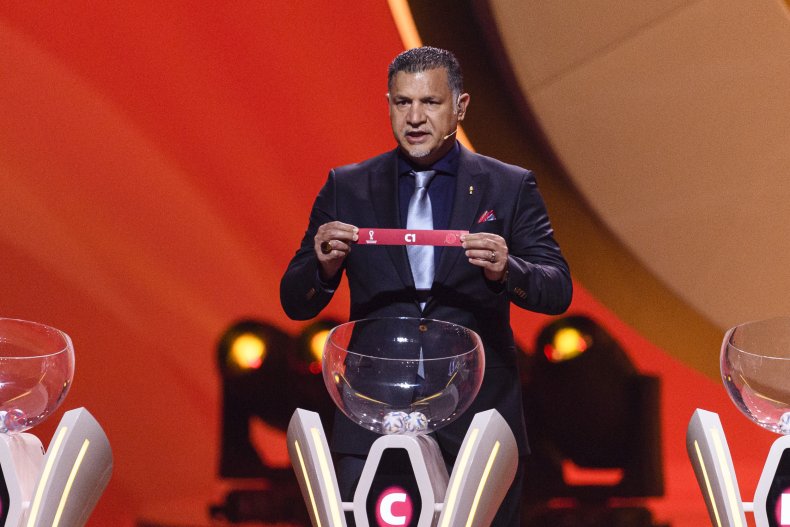 Writing on Twitter and Instagram, Daei posted a photo of himself playing for Iran along with a statement about him snubbing the World Cup.
He wrote: "In the days when most of us are not feeling well, I declined the official invitation of FIFA and the Qatar Football Federation to attend the World Cup with my wife and daughters, to be with you in my country and express my sympathy to all the families who have lost their loved ones.
"Hoping for bright days for Iran and Iranians."
The Iranian soccer legend scored 109 goals for his country between 1993 and 2006, which was a record that was only broken last year by Portugal's Cristiano Ronaldo.
Daei has been a vocal supporter of protests across Iran since 22-year-old woman Mahsa Amini died in September.
She was detained by Iran's morality police and her death has caused consternation across the globe.
Daei showed support in September, after her death, when he wrote on Instagram: "Instead of repression, violence and arresting the Iranian people, solve their problems."
The former soccer star has received plenty of support on social media in response to his stand with many calling him an inspiration in standing up to the authorities.
One tweeted in reply: "Well-done #AliDaei ! Everyone should boycott the Iranian soccer team this year. Thanks to all those who support the #Woman_Life_Freedom movement in Iran! #Mahsa_Amini"
Another added: "Ali Daei - legend on the pitch; legend in life.
"Lesser people kowtow to thugs and dictators, he turns his back on them and stands with people."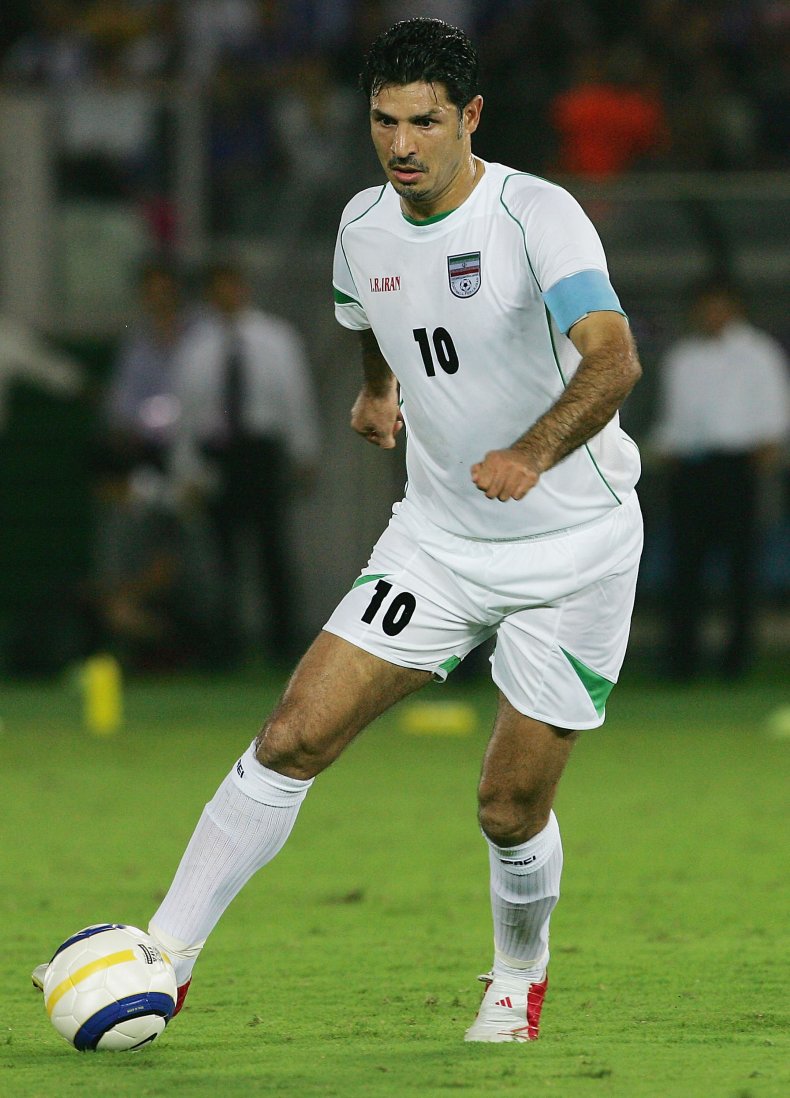 Daei also received support from revered former soccer player Clarence Seedorf, who was a Dutch international.
He commended the Iranian for taking his stance, and replied to Daei's post: "You are a real spiritual leader for your people my friend.
"I admire your courage, kindness and leadership. Peace is what I wish can be reached asap. Much love [to] you and family and all the brothers and sisters in Iran."
Amnesty International has spoken out against the brutality of police in Iran and how protesters are being treated.
It wrote on its site, in response to growing concerns about the safety of Iranian citizens: "Security forces have repeatedly used unlawful force. They have fired live ammunition and metal pellets at protesters at close range, misused tear gas and water cannons, and severely beaten people with batons.
"Since Mahsa's death, we have recorded the deaths of dozens of men, women and children. Hundreds of others have sustained painful and serious injuries, including at least two who have been blinded in one or both eyes.
"Most are not seeking hospital treatment for fear of arrest, increasing the risk of infection and other health complications. Iranian authorities are shutting down the Internet to hide their crimes.
"Right now, there is a crisis of impunity in Iran, and it has emboldened the Iranian authorities to kill hundreds of protesters and torture and ill-treat thousands more in recent years without fear of consequences.
"It is time for states engaging at the UN Human Rights Council to help tackle impunity for grave crimes in Iran."
Do you have a tip on a sports story that Newsweek should be covering? Do you have a question about the World Cup? Let us know via entertainment@newsweek.com.