Iran and Russia Will Grow Closer If Trump Destroys Nuclear Deal, Official Says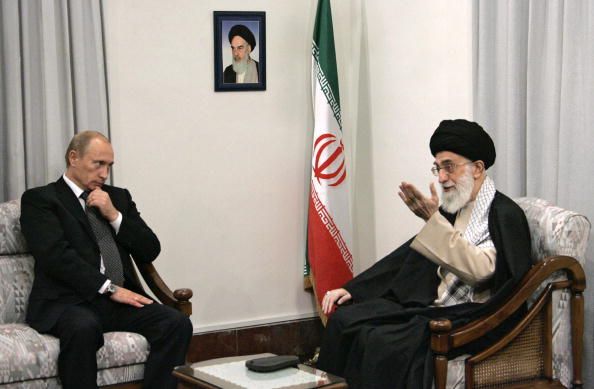 Russia and Iran will draw closer together and develop deeper ties if President Donald Trump pulls out of the Iran nuclear deal, a Russian official said Friday.
Trump has suggested that he may reimpose sanctions on Tehran starting May 12, a move that would effectively destroy the Iran deal. The Iran nuclear deal, also known as the Joint Comprehensive Plan of Action (JCPOA), was signed in 2015 by the U.S., Russia, China, France, the United Kingdom and Germany, agreeing to lift economic sanctions on Iran in exchange for curbs on Iran's development of nuclear technology.
Washington's European allies have been advocating to keep the deal and have suggested that certain aspects of it could be renegotiated to please Trump. But Russian officials have noted that the U.S. and Europeans cannot renegotiate the deal without Moscow and are now suggesting that Russia would maintain its part of the agreement, which lifted international economic sanctions against Iran. That would transform Russia into one of Iran's most important allies and cement an alliance that could sideline U.S. influence in the Middle East.
"It might even be easier for us on the economic front because we won't have any limits on economic cooperation with Iran. We would develop bilateral relations in all areas—energy, transport, high tech, medicine," Vladimir Yermakov, director general of the Department for Non-Proliferation and Arms Control at Russia's Foreign Ministry, told reporters Friday about the possibility of Trump pulling out of the agreement.
"If the United States breaks an international agreement backed by U.N. Security Council resolutions, it will be the United States that should suffer the consequences. Neither Iran nor China nor Russia nor the European states should lose out," Yermakov continued.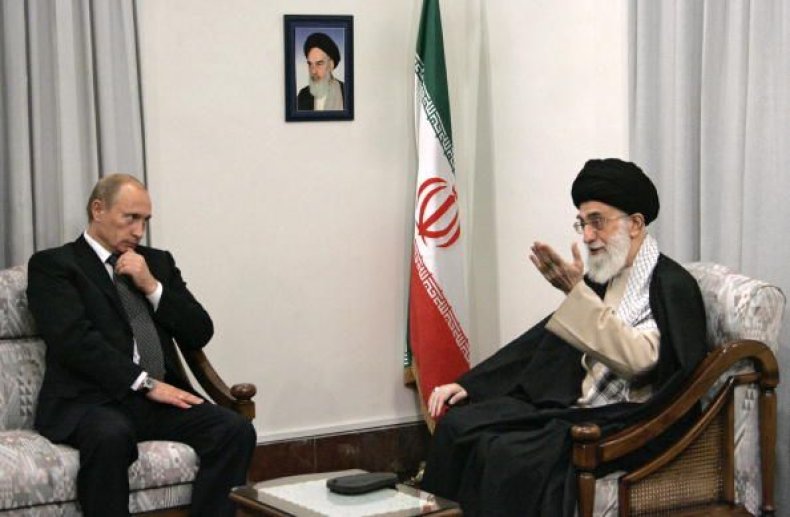 Russia and Iran have already successfully sidelined the U.S. in Syria, and managed to pull NATO ally Turkey farther from Washington in the process. Officials from all three countries have been meeting to coordinate policies on Syria without the U.S. or Western allies. In January, Iran's Supreme Leader Ayatollah Ali Khamenei met with Russian President Vladimir Putin in Iran and stressed that cooperation between the two countries could "isolate" the U.S.