Iran Says Arabs and Muslims Must Defend Jerusalem as Rockets Target Israel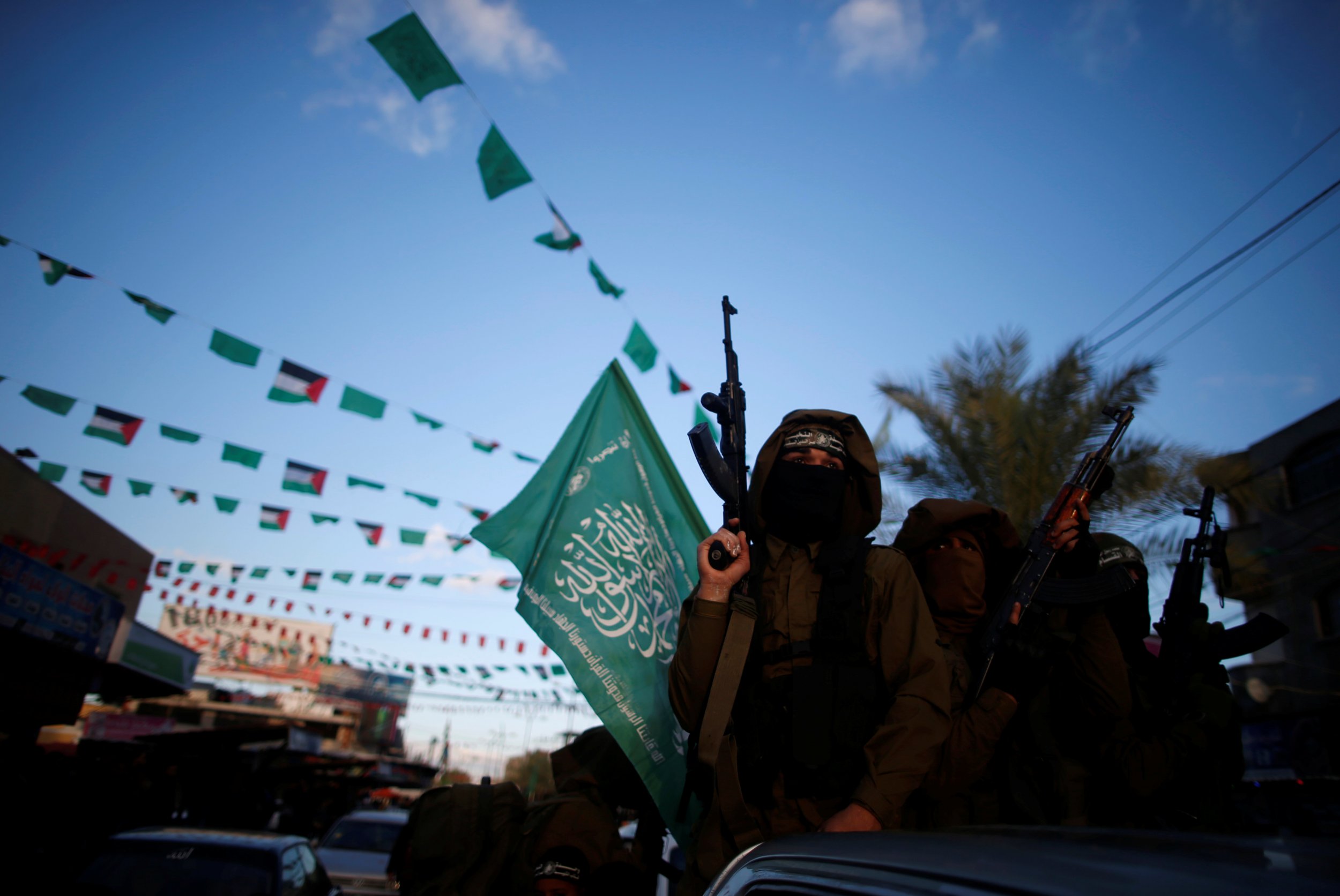 Iran called on countries worldwide to stand up against Israel's claim to Jerusalem after President Donald Trump declared the disputed city capital of the majority-Jewish state, a move met with widespread protests and violence in the region.
The Iranian military's chief of staff, Major General Mohammad Bagheri, said Thursday that Arab and Muslim nations faced "a historical and decisive test" in their response to Trump's decision Wednesday regarding Jerusalem, a city religiously significant to Jews, Christians and Muslims and claimed by both Israelis and Palestinians. Iran, a revolutionary Shiite Muslim power, has long opposed Israel's de facto control over the holy city, and threatened to respond to the recent move with force.
Related: Israel Launches Massive Surprise Military Drill Ahead of Trump's Jerusalem Speech and After Strikes in Syria
"The world of arrogance, and foremost the criminal U.S., should know that the unity of the Muslim world will obstruct this desperate move, and this measure will be defeated with the vigilance of the Muslim world while the Zionist regime will move closer to its annihilation," Bagheri said, according to Iran's semiofficial Press TV.
"Israel has occupied the Palestinian territory, and the continuation of the Palestinian people's struggle against this cancerous tumor [Israel] indicates that the occupiers will never see peace and will have no choice but to leave the land or to perish," Deputy Chief of Staff Brigadier General Massoud Jazayeri added, according to Tasnim News Agency, another semiofficial outlet.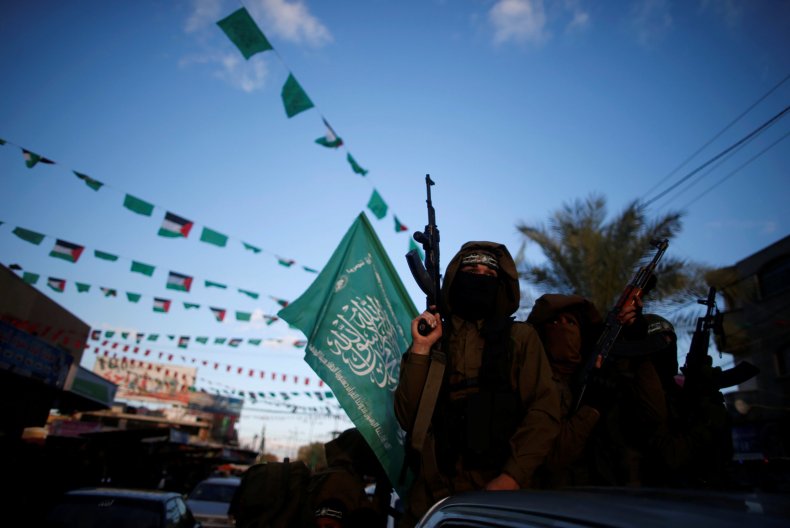 The U.S. has been Israel's foremost international sponsor since the country's 1948 creation, which led to great conflict with its Arab neighbors and the mass exodus of Palestinians. Since then, Arab countries and militant groups have continually clashed with Israel. In recent decades, Iran has become a leading state sponsor of efforts to undermine Israeli interests in the region.
Iran's growing military power has given it an unprecedented reach across the Middle East. It has its own expeditionary force, a branch of the elite Islamic Revolutionary Guard Corps known as the Quds Force. The secretive unit, headed by famed Iranian General Qasem Soleimani, has conducted operations across Iraq and Syria and has been charged with maintaining a network as far-reaching as South America. CIA Director Mike Pompeo even admitted to contacting Soleimani Saturday, ahead of Trump's announcement, in a failed bid to protect U.S. interests in the region.
Iran vied to expand its sphere of influence at the expense of its main rival, U.S.-aligned Sunni Muslim kingdom Saudi Arabia, and increased support for its allied militias, which also responded to the Jerusalem move. Hassan Nasrallah, head of the Iran-backed Lebanese Shiite Muslim movement Hezbollah, said Thursday he did not expect Arab nations to cut ties to the U.S. altogether, but said they should at least stop normalizing relations with Israel.
"Trump doesn't listen to anyone. He doesn't respect anyone, neither his allies, nor the international community," Nasrallah said, according to Lebanon's Hezbollah-affiliated Al Manar. "Trump knows that his decision to give Jerusalem to an artificial state represents an insult to millions of Muslim and Christian people."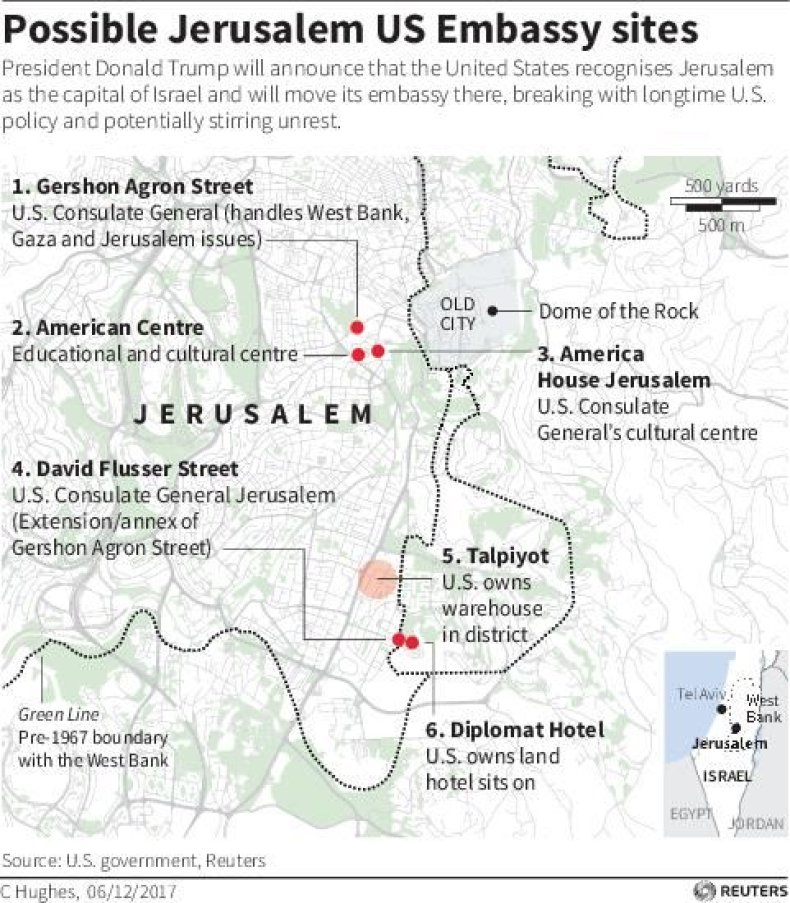 Nasrallah called on Palestinians to stage a new intifada, an Arabic word describing violent uprisings against Israel in the late 1980s and early 2000s. That call was echoed by another Iran-backed faction: Palestinian Sunni Muslim movement Hamas, which controlled the Gaza Strip and maintains an oft-troubled relationship with its revolutionary left-wing political rival, Fatah, which administered the West Bank.
Unknown factions fired up to three rockets from Gaza toward Israel after the Jerusalem announcement, resulting in no known injuries, according to Reuters. In response, Israel reportedly launched attacks using tanks and warplanes.
Ahead of Israel's establishment in 1948, Jerusalem was given international status by the U.N., but was later split between Israel and Jordan after subsequent conflict. After another war in 1967, Israel established de facto control over the entire city, allowing Jordan only civil administration of Islamic holy sites such as the Al-Aqsa Mosque and the Dome of the Rock.