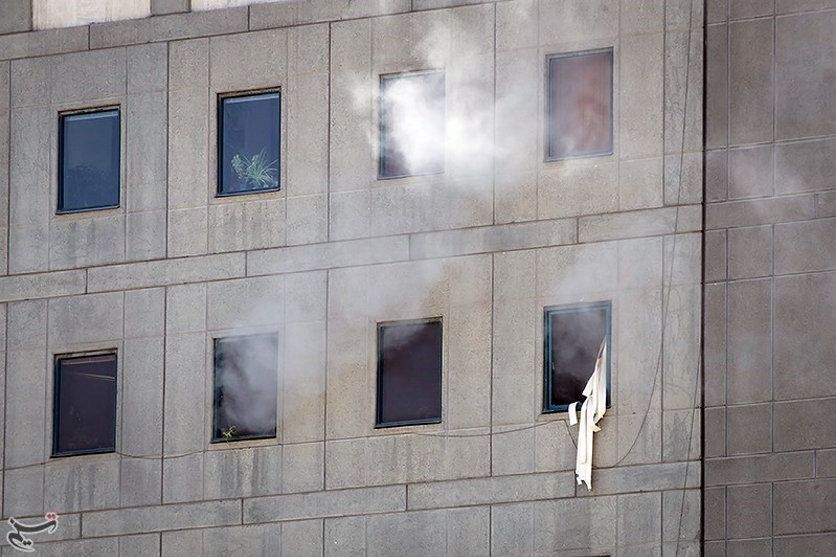 Iranian authorities have arrested seven people it suspects of helping militants involved in this week's attacks in the capital Tehran, a judiciary official said on Saturday.
The Islamic State militant group (ISIS) claimed responsibility for the suicide bombings and gun attacks on parliament and the mausoleum of the Islamic Republic's founder, Ayatollah Ruhollah Khomeini, that killed 17 people on Wednesday.
Ahmad Fazelian, a provincial judiciary official, said the seven, suspected of "providing support for the terrorist team", were detained in Fardis, about 50 km (31 miles) west of Tehran, the judiciary's online news agency Mizan reported.
On Friday, authorities announced the arrests of 41 suspects in connection with the twin Tehran attacks.
Separately, the head of the judiciary in Fars province said seven people were detained in the southern Larestan area for possible ties to ISIS, Iran's ISNA news agency reported on Saturday.
Tehran police said the car the attackers used for both attacks was discovered on Saturday in the city center.
"The terrorists first went by the car to the mausoleum and after dropping two of them, went to the city center to attack the parliament," the police said in a statement published on state media.