Iran Attack: Gunmen Storm Tehran Parliament, Attack Ayatollah Khomeini Mausoleum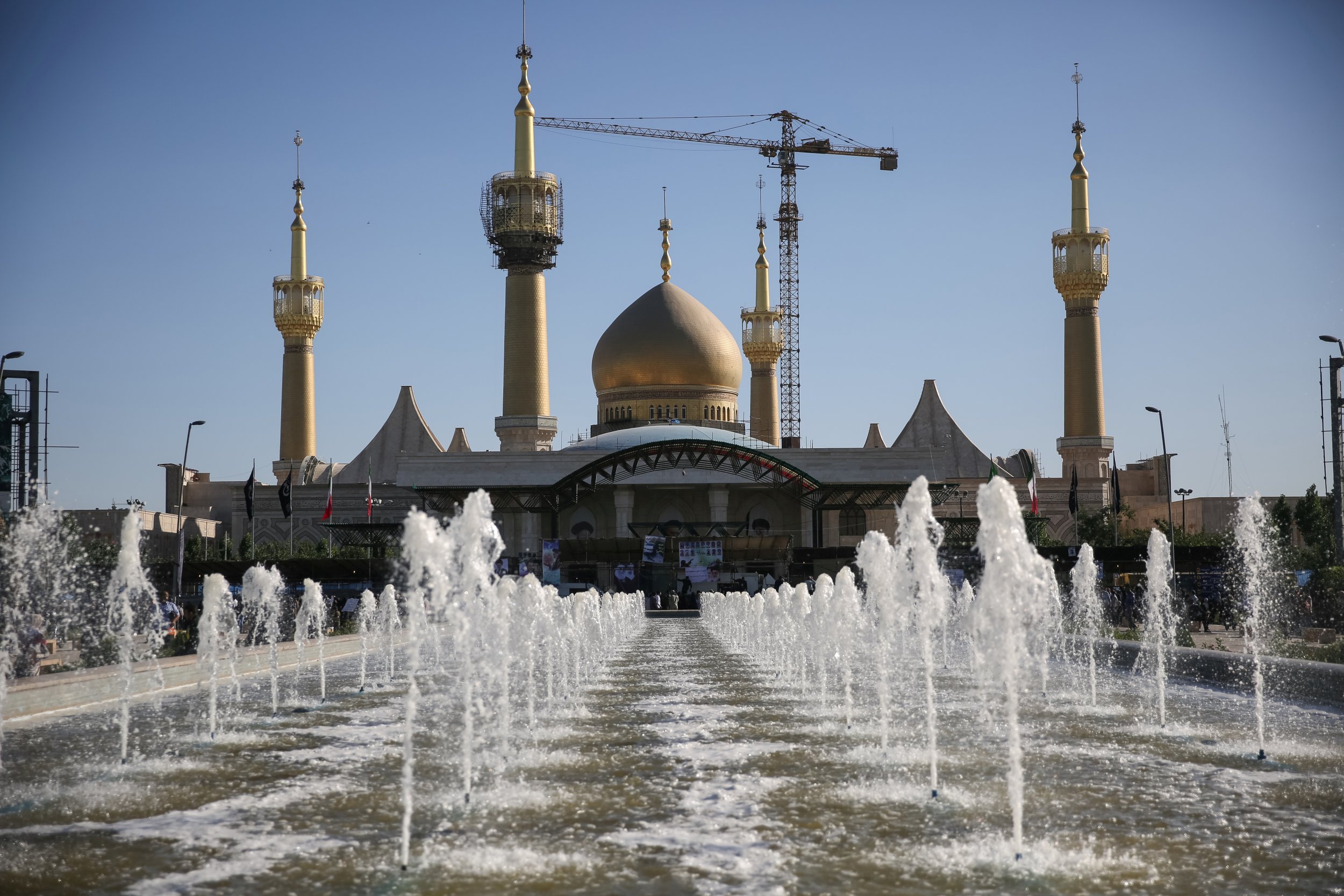 Gunmen launched two attacks in Tehran on Wednesday morning, storming the Iranian parliament and the Mausoleum of Ayatollah Ruhollah Khomeini. They left at least seven dead and several other people were wounded, according to initial reports.
Iran's state TV news website reported four "terrorists," including a suicide bomber, to be involved in the attack on the shrine for Khomeini, the founder of the Islamic Republic in the aftermath of the 1979 revolution.
Semi-official news agency Tasnim, citing anonymous officials, said attackers had taken four people hostage at the parliament. Iranian officials are yet to confirm the hostage situation.
The state TV report said a security guard killed one of the attackers and that police arrested a woman following the attack.
According to the AFP news agency, a member of parliament told state broadcaster IRIB that four gunmen at the parliament in Tehran were armed with rifles and a pistol.
Read more: Why We Should Let Iran Fight Islamic State
Semi-official news agency Fars said four gunmen attacked Khomeini's shrine, three who opened fire and one who detonated a device in front of a police station opposite the shrine. Security forces defused a second explosive vest at the scene, it said.
Iranian media said the Islamic State militant group (ISIS) had claimed responsibility for the attacks, but the group is yet to take credit on any of its official online channels.
Iranian authorities have said the country faces a significant threat from ISIS, which adheres to a strict, ultraconservative strand of Sunni Islam. Iran's population is predominantly Shiite, following a strand of Islam that ultraconservative Sunnis consider to be heretical, partly because of the worship of shrines they consider to be idolatrous.
In October, Intelligence Minister Mahmoud Alavi said Iranian security services dismantled a foreign ISIS cell targeting Ashura mourners with explosive devices, one of several alleged plots by the group in the Islamic Republic last year. They discovered some 100 kilograms of explosive material.
Alavi called those arrested "takrifi terrorists," in reference to the conservative ideology of Sunni extremists in radical groups such as ISIS and a potential nod to Saudi Arabia, a regional rival that follows the Wahhabi strain of Islam and has produced many ISIS militants.
Ashura is a Shiite holy day used by followers to mourn the death of Prophet Muhammad's grandson, in what is now the Iraqi city of Karbala, in the 7th century.
This is a developing story and will be updated as more information becomes available.