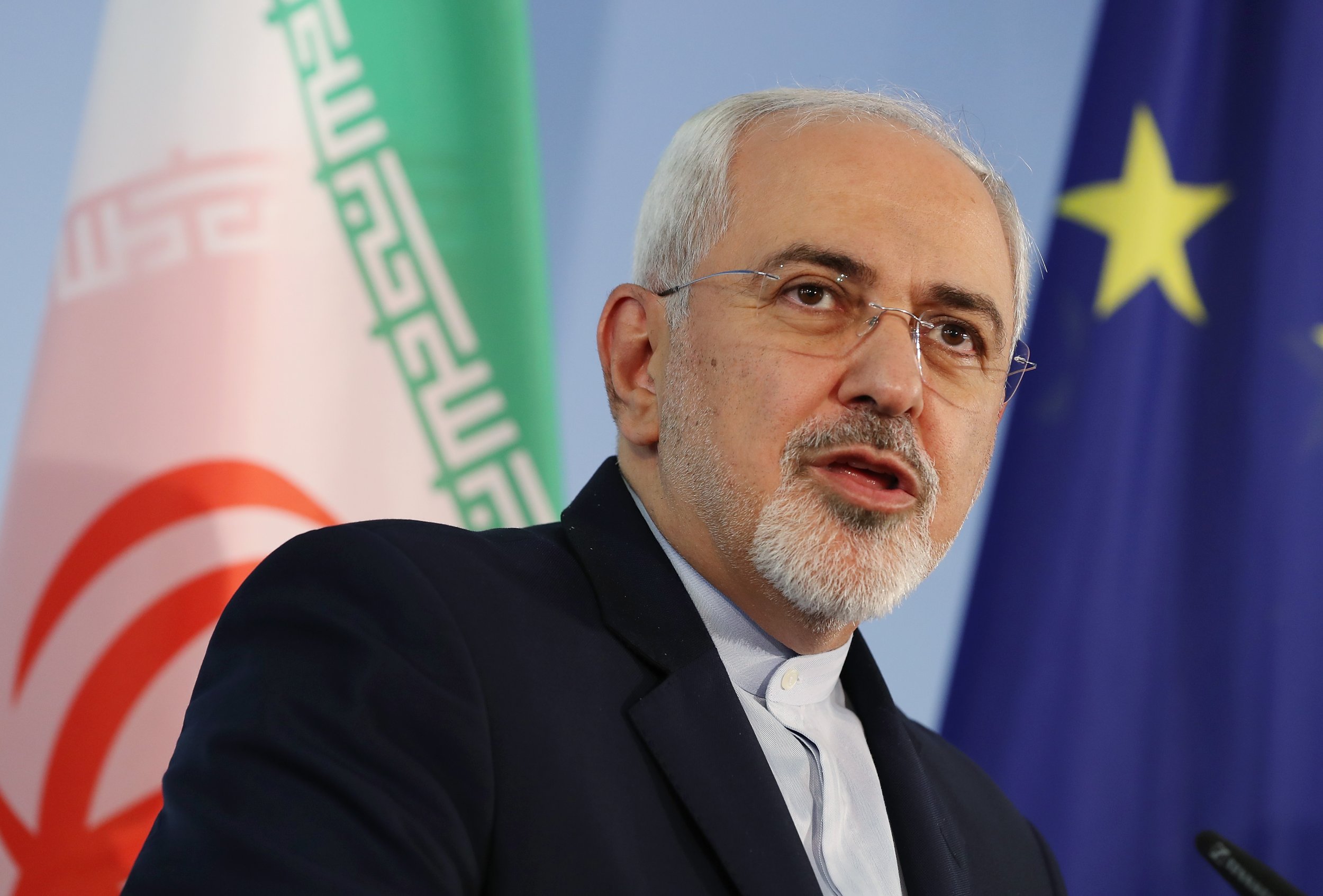 Iranian officials have blasted the U.S.'s decision to partially reinstate a ban on incoming nationals from six majority-Muslim countries, including Iran, arguing it is assisting in the fight against militant groups and has complied with the terms of a 2015 nuclear deal.
Iran's Foreign Minister Mohammad Javad Zarif took to Twitter Friday to condemn the Supreme Court's decision this week to allow the White House to prohibit U.S. travel for citizens of Iran, Libya, Somalia, Sudan, Syria and Yemen unless they prove a "credible claim of bona fide relationship" with someone in the U.S.
The travel ban, which originally included Iraq and omitted exemptions for familial or professional relationships, was devised by President Donald Trump, who designated individuals from these six countries in the Middle East and North Africa as credible threats to national security.
Zarif has long been a critic of the ban, especially after Iran received praise Friday from the U.N. and EU for respecting the terms of the 2015 Joint Comprehensive Plan of Action (JCPOA). "U.S. now bans Iranian grandmothers from seeing their grandchildren, in a truly shameful exhibition of blind hostility to all Iranians," Zarif tweeted on his official account.
Related: Trump's War: From bombing Syria to challenging Russia and Iran
"The U.N. & entire world say Iran is in full compliance with its commitments, but U.S. visceral hatred of Iran compels it to deny the obvious," he added, referring to international acknowledgment of Iran's efforts to denuclearize in exchange for the U.S. rolling back economic sanctions as part of JCPOA.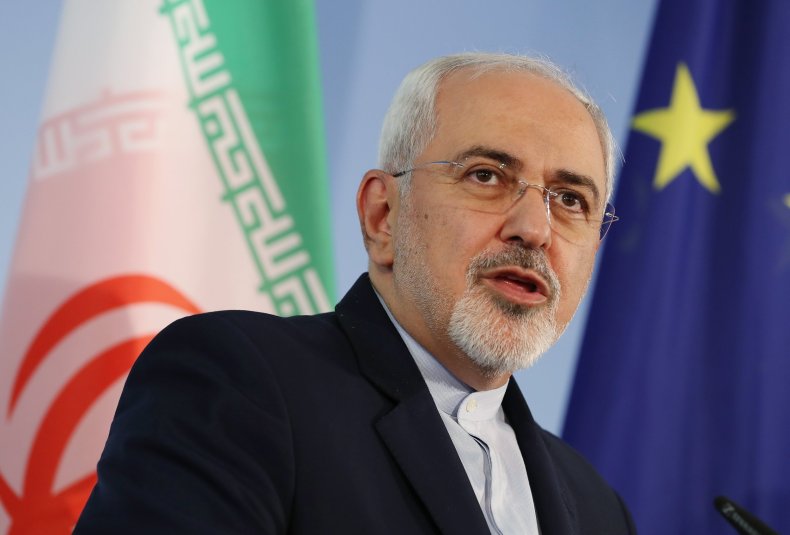 Zarif played a leading role in the negotiations with the administration of former President Barack Obama that ultimately led to the JCPOA deal being reached between Iran, the five permanent members of the U.N. Security Council and Germany in July 2015. While the deal moderately improved U.S.-Iranian relations, it was opposed by conservatives in both countries and repeatedly attacked by Trump as he campaigned and came to office. He and his supporters accuse Iran of breaching their side of the deal and, despite a White House–sponsored review finding Iran was in compliance of the deal in April, Trump has continued to target Iran in his foreign policy.
In addition to opposing Iran's alleged nuclear ambitions, which Tehran argues is solely for energy purposes, the U.S. has long accused Iran of destabilizing the region through its funding of militant and political groups such as Lebanon's Shiite Muslim Hezbollah, which the U.S. considers a terrorist organization. Hezbollah, an avowed enemy of U.S. ally Israel, has been accused of conducting bombs and assassinations around the world, but its fighters are also deeply involved in the fight against ISIS and other insurgents trying to overthrow Syrian President Bashar al-Assad. Iran-backed forces, which fight alongside the Syrian army, have also made widespread gains against jihadists, but their advances have frustrated U.S. attempts to secure influence in parts of Syria where ISIS has been defeated and the U.S. military has been declared illegal by Assad's government. As a result, the U.S. has increasingly targeted the Syrian army and allied militias, angering both Iran and Assad's other international backer, Russia.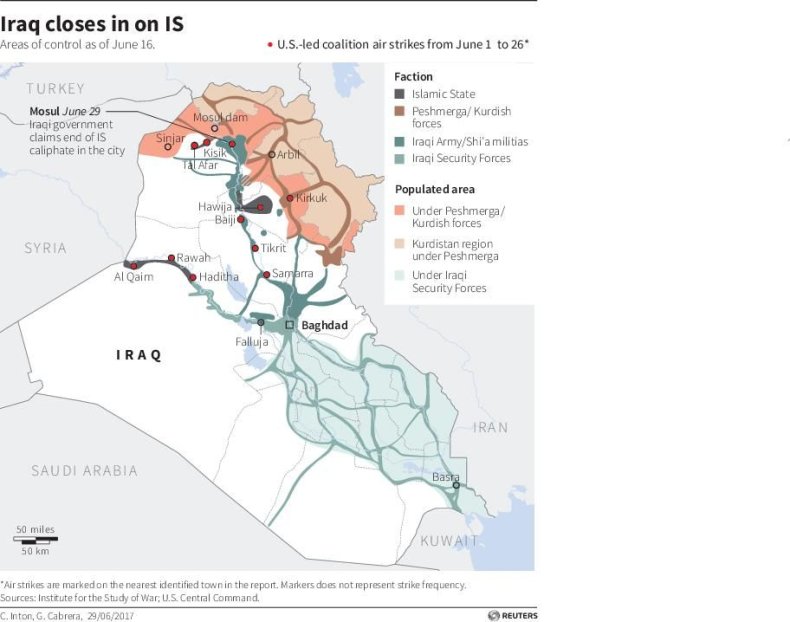 Across the border, Iran has played a key role in reversing ISIS's 2014 takeover of nearly half of Iraq. Iran sponsors a number of majority–Shiite Muslim militias known collectively as the Popular Mobilization Forces that work alongside the Iraqi military and Kurdish militants in defeating ISIS. The U.S. has reluctantly accepted the role of these forces in Iraq, which has a Shiite Muslim majority, but has accused them of committing revenge attacks on the local Sunni Muslim population. The Popular Mobilization Forces are advancing along the country's border with Syria as Iran-backed forces in Syria conduct a parallel offensive against ISIS. Iranian parliamentary speaker Ali Larijani said Thursday his country's role against ISIS was superior to that of the U.S.
"At the time when Iraq was being overrun by Daesh, by ISIS, did the United States make the slightest move in defense of it? Or was it the Iranian nation that rendered aid to the Iraqi nation and Iraq government?" Larijani told CNN.
"Had we not assisted them, Baghdad would have been occupied by ISIS. It is with the help of Iran that Daesh, ISIS, is on its last breath in Iraq (and Syria)," Larijani added.