Iran Blames Western Influences for Rise of Islamic State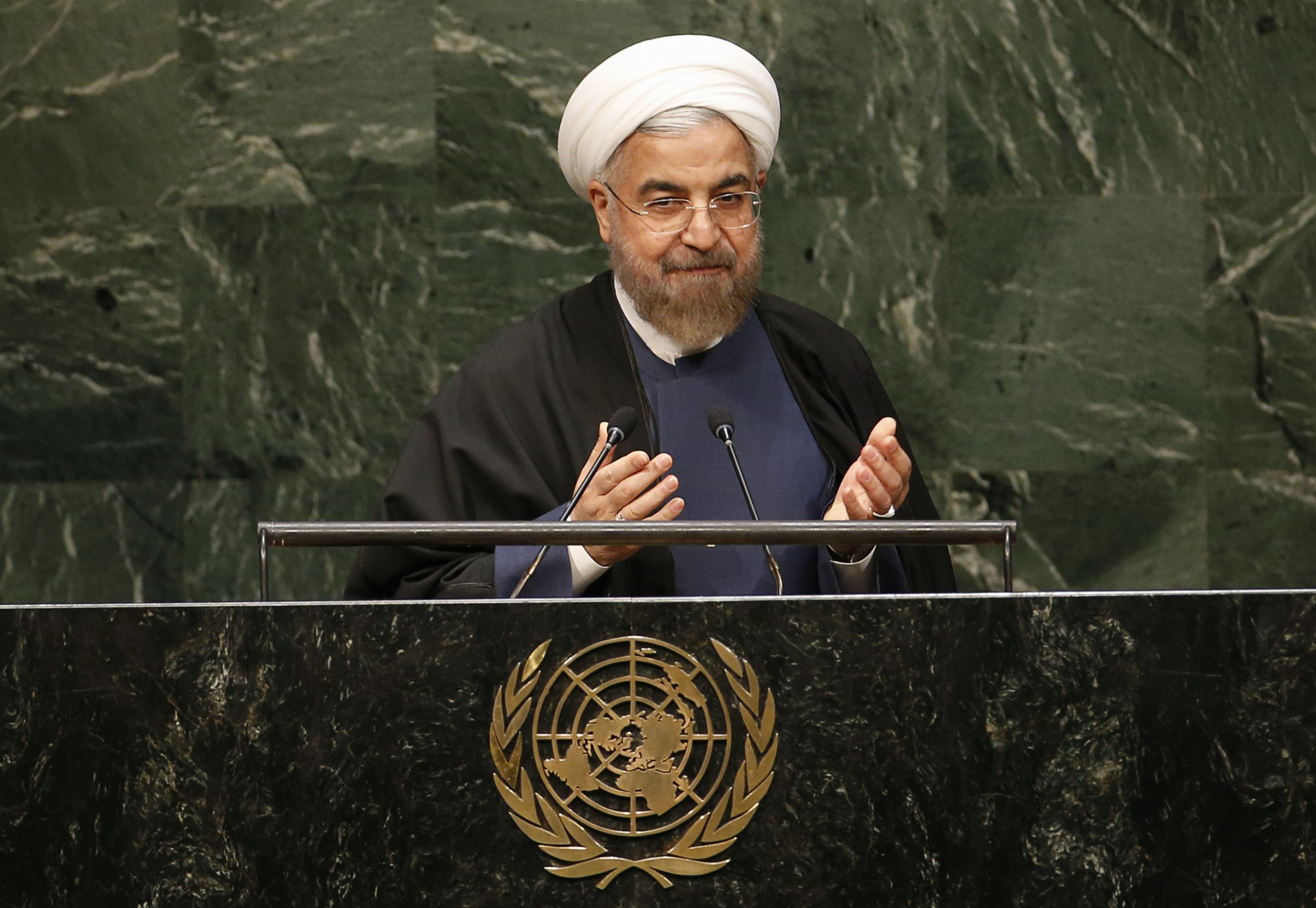 Iran President Hassan Rouhani blamed the rise of the Islamic State group and other militants on "certain intelligence agencies" but also said the solution to stopping them must come from the Middle East region itself.
"The extremists of the world have found each other and have put out the call, 'extremists of the world unite'. But are we united against the extremists?" Rouhani asked in a speech to the 193-member United Nations General Assembly on Thursday.
The comments are among the strongest yet by predominantly Shi'ite Iran on the meteoric rise of the Sunni militant group and suggest arch-foes Iran and the United States have a shared interest in confronting the threat after decades of enmity.
They follow a back-and-forth between Tehran and Washington over what role Iran can play in the emerging U.S.-led campaign against Islamic State militants who have seized swathes of Iraq and Syria.
While the United States has repeatedly ruled out military "coordination" with Iran against Islamic State, U.S. Secretary of State John Kerry said last Friday during a U.N. Security Council session on Iraq that he believed Tehran could play some role.
In what was seen as veiled reference to Israel and the United States, Rouhani blamed the rise of violent extremists on outside influences. "Certain intelligence agencies have put blades in the hand of madmen, who now spare no one," Rouhani said.
"All those who have played a role in founding and supporting these terror groups must acknowledge their errors," he said.
For Iran's clerical rulers, the crisis over Islamic State poses strategic and geopolitical challenges toTehran's "dream of forming a so-called Shi'ite Crescent" that extends from Iran to Iraq, Syria, and Lebanon, say analysts and diplomats.
Some Iranian officials see the crisis in Iraq as an opportunity for Tehran, arguing that the hostility between Washington and Tehran has hurt both states and played into the hands of the extremists.
"HOPEFUL" OF NUCLEAR DEAL
The much-anticipated speech was in contrast to last year when Rouhani appeared at the General Assembly as Iran's new "moderate" leader, making a splash by telling the world Tehran posed no threat and offering immediate talks aimed at removing any "reasonable concerns" over his country's nuclear program.
Fast-forward a year: nuclear talks between Iran and six world powers have not collapsed but they are at an impasse.
On the current round of talks in New York on the sidelines of the General Assembly this week, Rouhani said the negotiations have taken place "with seriousness and optimism on both sides."
The talks between Iran and the United States, Britain, France, Germany, Russia and China are expected to continue until Friday. Diplomats say a breakthrough is unlikely, even though a Nov. 24 deadline for a deal is only two months away.
Rouhani said he was hopeful there would be a nuclear deal in the "short amount of time left." He said Iran is committed to maintaining its uranium enrichment program, the biggest sticking point in the negotiations, and warned that delaying a deal would have economic costs for everyone.
He added that the securing a long-term nuclear accord that would end sanctions against Tehran in exchange for curbing its atomic program would be the "beginning of multilateral collaboration aimed at promoting security, peace and development in our region and beyond."
Iranian officials last week said that Tehran was ready to work with Western powers to stop Islamic State militants, who have taken over substantial territory in Syria and Iraq, but would like concessions on Tehran's uranium enrichment program in return.