Could Donald Trump and Boris Johnson Fall Out over Iran? New U.K. PM Unlikely to Bow to U.S. Pressure for Military Escalation, Experts Say
The U.S. president may have praised Boris Johnson as "Britain Trump" (sic) but as he enters 10 Downing Street, the incoming U.K. prime minister already has to navigate a major foreign policy difference with Donald Trump over Iran.
Iran's tit-for-tat seizure in the Strait of Hormuz of a British-flagged tanker in response to the British military's detention of an Iranian tanker earlier in July, is a symbol of a wider stand-off between Tehran and the west.
Just one day into the job, Johnson's government announced on Thursday that HMS Montrose would provide a Royal Navy escort for any British-flagged ships passing through the body of water, according to Sky News.
While Johnson has said military action is not on the agenda, he faces a tricky task in trying to secure the release of the Stena Impero from the heavily-guarded Iranian port.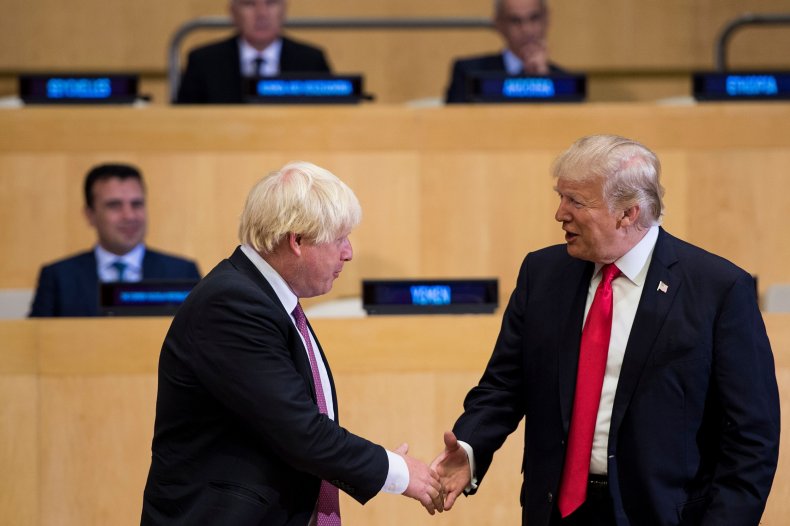 Robert Hormats, from New York-based geopolitical consultancy, Kissinger Associates has described Iran as Johnson's "first crisis," in which Tehran is playing off the U.K. with the U.S.
As part of the so-called E-3; the U.K., along with France and Germany, oppose Washington's withdrawal from the nuclear deal with Iran, struck in 2015, that limited Tehran's nuclear program in exchange for an easing of sanctions.
Hormats said: "The reason the British are pulling together with other European countries is to distance themselves from the United States.
"They want to demonstrate that while they are going to protect their shipping interests, they are also interested in a negotiated compromise.
"They are not siding with the United States in asking for a military escalation," Hormats told Bloomberg TV.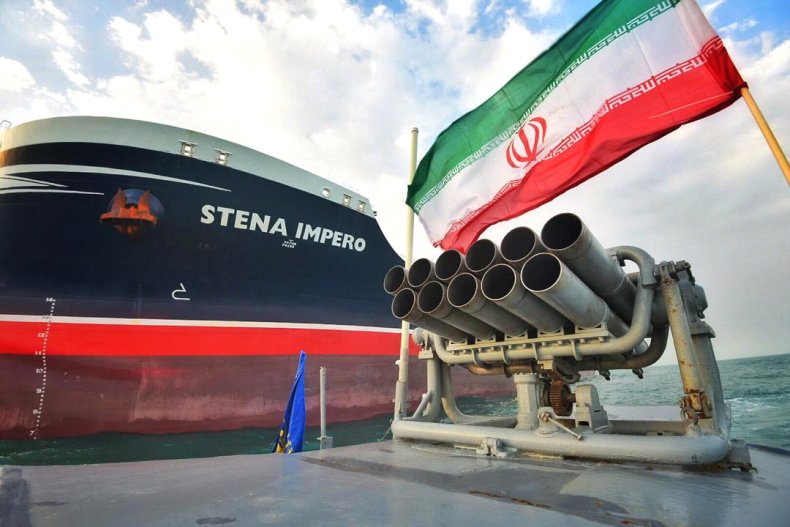 As foreign secretary, Johnson said in May 2018 he did the "utmost" in trying to dissuade Trump from unilaterally withdrawing from the deal, from which, he insisted, the U.K. "would not walk away."
Sanam Vakil, a senior research Fellow at the London-based Chatham House think tank believes that Johnson may use the stand-off as an opportunity to assert British leadership within the E3 and that Johnson was unlikely to bow to what Washington wants.
"We should not think he is going to roll into Donald Trump's lap. He is going to maneuver to create a space for himself to lead.
"There are very complicated dynamics underwriting that seizure, the E3 are trying to be independent but often it is difficult to preserve a position for themselves between Tehran and Washington," she told Newsweek.
Iran's foreign minister Mohammad Javad Zarif said that the U.K. "was doing the bidding" of the Trump administration by seizing its tanker, the Grace 1, on July 3 which the U.K. said it did because it was flouting sanctions against Syria.
When asked on Monday if he had a message for the new prime minister, Zarif said: "It is very important for Boris Johnson as he enters 10 Downing Street to understand that Iran does not seek confrontation, that Iran wants normal relations based on mutual respect," Agence France Presse reported.
Research fellow at the Royal United Services Institute (RUSI) Jack Watling said that Iran is calculating that already fatigued by conflict in the region, there is no appetite in Washington for a ground invasion, because it would create "another Middle Eastern quagmire."
"While Iran is suffering under the status quo, in the short term Tehran retains escalation dominance...for now, therefore, Iran will keep ramping up the pressure," he wrote.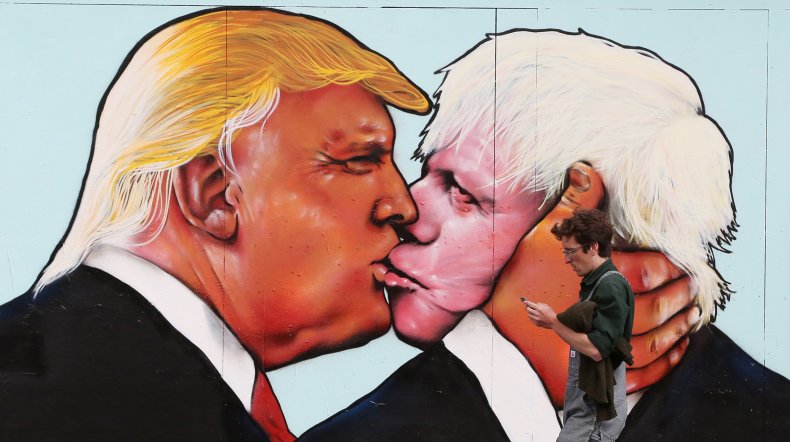 On the other side of the Atlantic, the new British prime minister could find a middle ground and act as a broker between the U.S. and Europe.
Another complicating factor for Johnson is the quest to release the British national Nazanin Zaghari-Ratcliffe, whose sentence he is partly blamed for, for mistakenly saying she was teaching journalism in Iran.
Chatham House's Sanam Vakil told Newsweek: "I think that Johnson can leverage those differences if he wants to.
On Iran, she added that "there is an opportunity for them (the U.K) to position themselves as a bridge between Europe and the United States."