Iran Claims U.S. is Supporting ISIS and That It Has Evidence to Prove It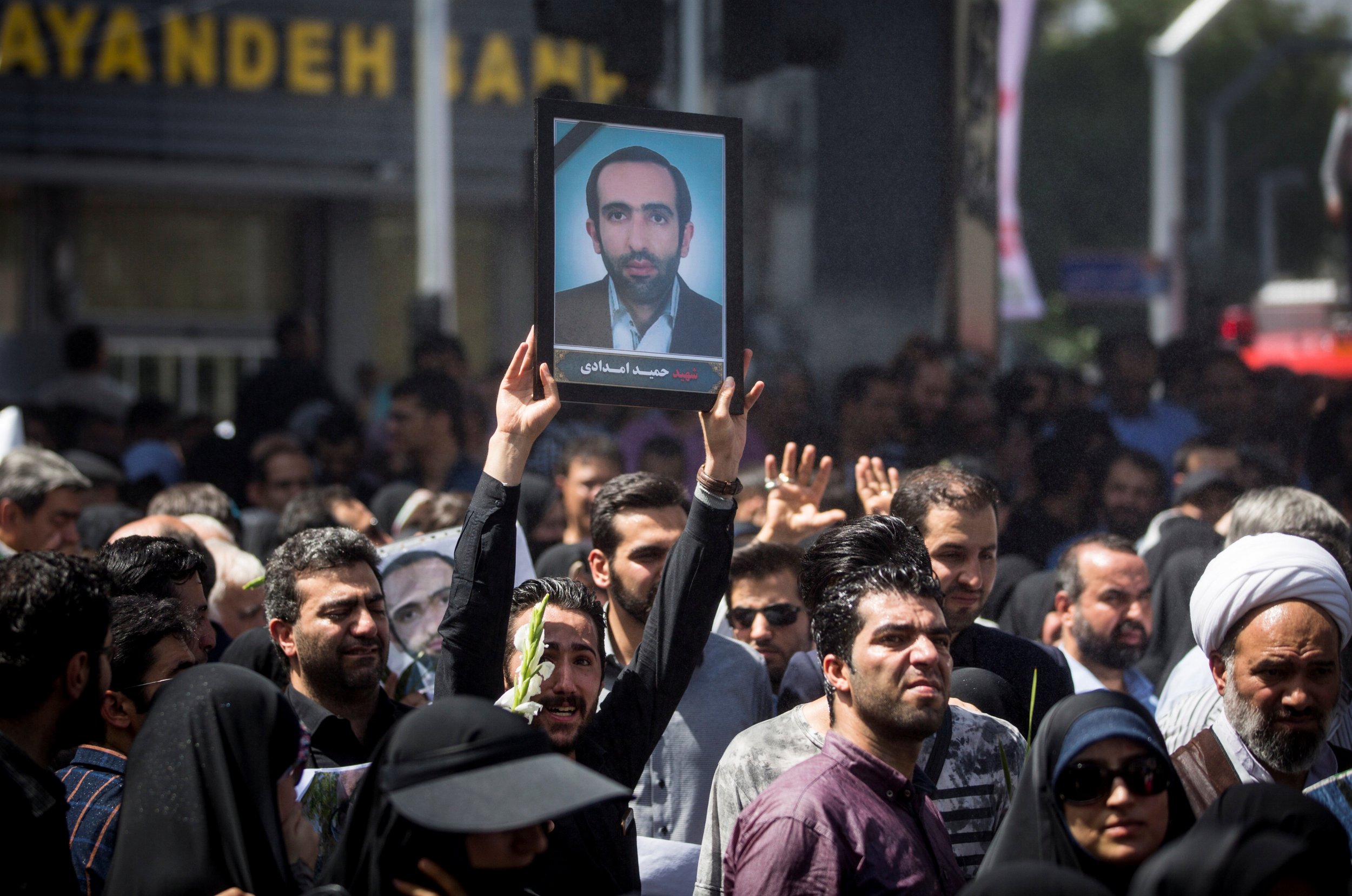 A high-ranking Iranian military official claims that the U.S. directly backs the Islamic State militant group (ISIS) and says he has evidence to back his allegations.
Major General Mostafa Izadi, deputy chief of staff of Iran's armed forces, announced Sunday that the nation was in possession of proof that the U.S., which leads an international coalition against ISIS, actually backs the ultraconservative Sunni Muslim group, but did not provide any specifics. Iran, which is also deeply involved in the fight against ISIS, suffered its first major attack by the group Wednesday, when militants conducted two deadly gun and bomb assaults in Tehran, prompting pledges of a thorough investigation and a harsh response by Iranian authorities. The massacre also prompted heated statements from both Washington and Tehran, which accused the other of supporting terrorism in the region.
Related: ISIS militants plotted Tehran attacks for a year, fought in Iraq and Syria, Iran says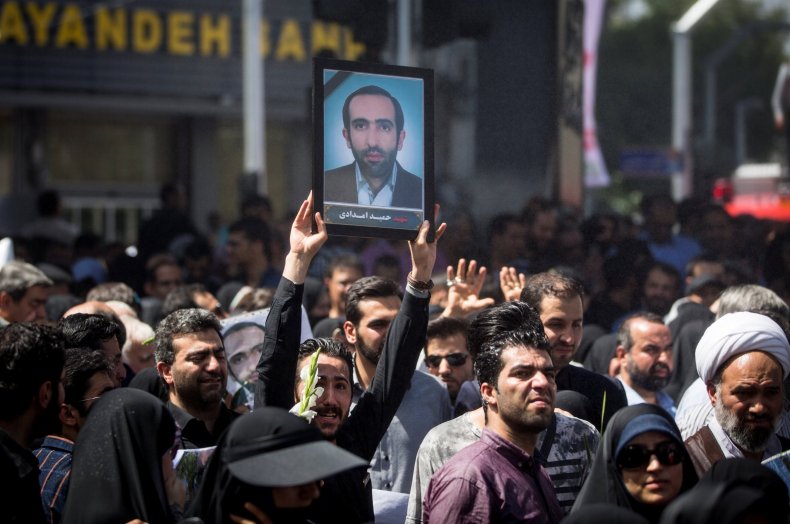 "We are facing a proxy warfare in the region as a new trick by the arrogant powers against the Islamic Republic," Izadi said Sunday, according to Iran's semiofficial Fars News Agency, referring to the country's official name: the Islamic Republic of Iran.
"We possess documents and information showing the direct support by the U.S. imperialism for this highly disgusting stream (ISIS) in the region which has destroyed the Islamic countries and created a wave of massacres and clashes," he added, without further elaboration.
Wednesday's deadly attacks were reportedly perpetrated by five Iranians who were radicalized by a local ISIS cell and had previously fought on behalf of the group in the militants' strongholds of Mosul, Iraq, and Raqqa, Syria, before returning to Iran. The attackers targeted Iran's parliament complex and a shrine dedicated to late Supreme Leader Ayatollah Ruhollah Khomeini, killing around 17 people before being shot dead by security forces. In the wake of the attack, President Donald Trump offered his condolences in a statement that at the same time blamed the Iranian government for allegedly sponsoring terrorism. Iran's Foreign Minister Mohammad Javad Zarif dismissed Trump's words as "repugnant."
ISIS has its origins in a 2006 merger of jihadist groups, including Al-Qaeda in Iraq, which targeted foreign troops following the U.S. invasion of Iraq and overthrow of President Saddam Hussein. In 2013 the group spread to neighboring Syria, branding itself as ISIS taking advantage of a civil war between insurgents and the government, which is an ally of Iran and Russia. ISIS absorbed and overtook a number of Syrian opposition groups previously supported by the U.S., leading to accusations that the U.S. fostered the jihadists directly or indirectly. Proponents of this theory have included Russia, Syria, Iran, NATO ally Turkey and even Trump himself, who last year called his predecessor Barack Obama, the "founder of ISIS."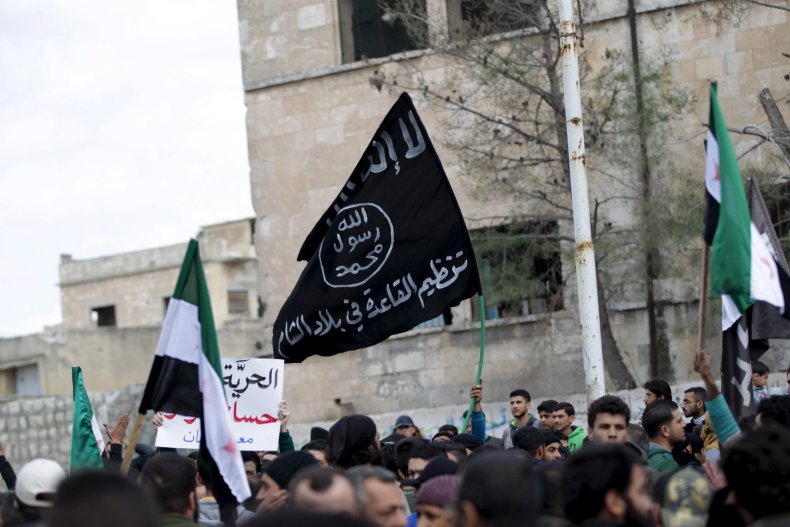 The Republican leader also has been a longtime critic of Iran and has threatened to walk away from a landmark nuclear treaty signed by the U.S., Iran and several other nations under Obama in 2015. The deal unfroze billions of dollars of Iranian assets held up by international sanctions regarding Iran's nuclear program, which, Tehran maintains, is for peaceful purposes only. In return, Iran pledged to severely limit its nuclear production. Despite the State Department acknowledging in April that Iran was in compliance with the terms of the deal, Trump called for a more thorough review and has approved more economic sanctions against Iran for its support of groups designated by the U.S. as terrorist organizations, including Hezbollah, the Lebanon-based Shiite Muslim militant group and political party.
Iran continues to take measures in response to the unprecedented attack on its capital. Authorities apprehended seven individuals Saturday suspected of "providing support for the terrorist team." The day before, security forces announced the detention of 41 suspects and stated that they had discovered the car used by the assailants.