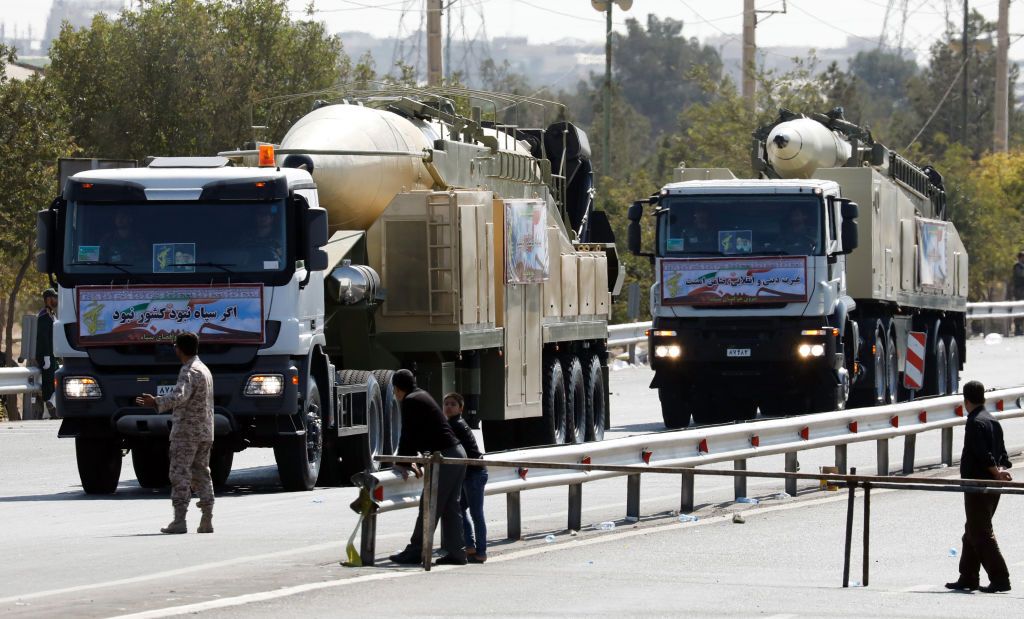 Iran's nuclear chief has warned the Islamic Republic could produce weapons-grade uranium in just four days if the country's 2015 accord with the U.S. and other world powers falls through.
Ali Akbar Salehi, the head of Iran's Atomic Energy Organization, made the comments Sunday amid mounting rhetoric between between Tehran and Washington over the nuclear deal, which President Donald Trump decertified earlier this month, the Times of Israel reported.
Related: Iran vows to increase ballistic missile tests despite threats from Trump over nuclear deal
The Islamic Republic has promised that it will not renege on its side of the deal, in which the country promised to give up its nuclear weapons program in exchange for the lifting of sanctions. However, the U.S. administration's repositioning on the deal has emboldened hardliners in Iran were against the accord.
"We can produce 20 percent [enriched uranium] at Fordo in four days but we don't want the nuclear deal to collapse," Salehi told Iran's semi-official Fars news agency, referring to a uranium enrichment facility in western Iran. He added that Iran would not allow international nuclear inspectors access to the country's military sites, as it was not agreed as part of the deal.
"We have spoken about the section T and our positions have been clearly declared," Salehi said, referring one of the protocols of the nuclear deal struck under former President Barack Obama that restricts Iran's work on dual-use items that could be used to research warhead design.
Trump has cited Tehran's unwillingness to allow access to its military sites as one of the key areas in which Iran has failed to live up to the spirit of the 2015 agreement, even if it has technically abided by the rules.
"We got weak inspections in exchange for no more than a purely short-term and temporary delay in Iran's path to nuclear weapons," Trump said when he refused to recertify the nuclear deal on October 13.
Salehi made his most recent remarks following meetings with Director of the International Atomic Energy Agency (IAEA), Yukiya Amano, in Tehran. The agency head also met with Iranian President Hassan Rouhani and Iranian Foreign Minister Mohammad Javad Zarif, reiterating the IAEA's position that the Islamic Republic has continued to hold up its end of the nuclear deal.
Rouhani said Sunday that Iran would continue to produce ballistic missiles for defense and did not consider the move a violation of international accords. Iran's Islamic Revolutionary Guard Corps, which has been the most critical voice against the nuclear deal in Iran, has said it will increase the pace of its ballistic missile program.
"Iran's ballistic missile program will expand and it will continue with more speed in reaction to Trump's hostile approach towards this revolutionary organization [the Guards]," the IRGC said Thursday.