Iran Warns U.S. Playing 'Very, Very Dangerous Game' in Middle East and Should Try 'Respect, Not Threats'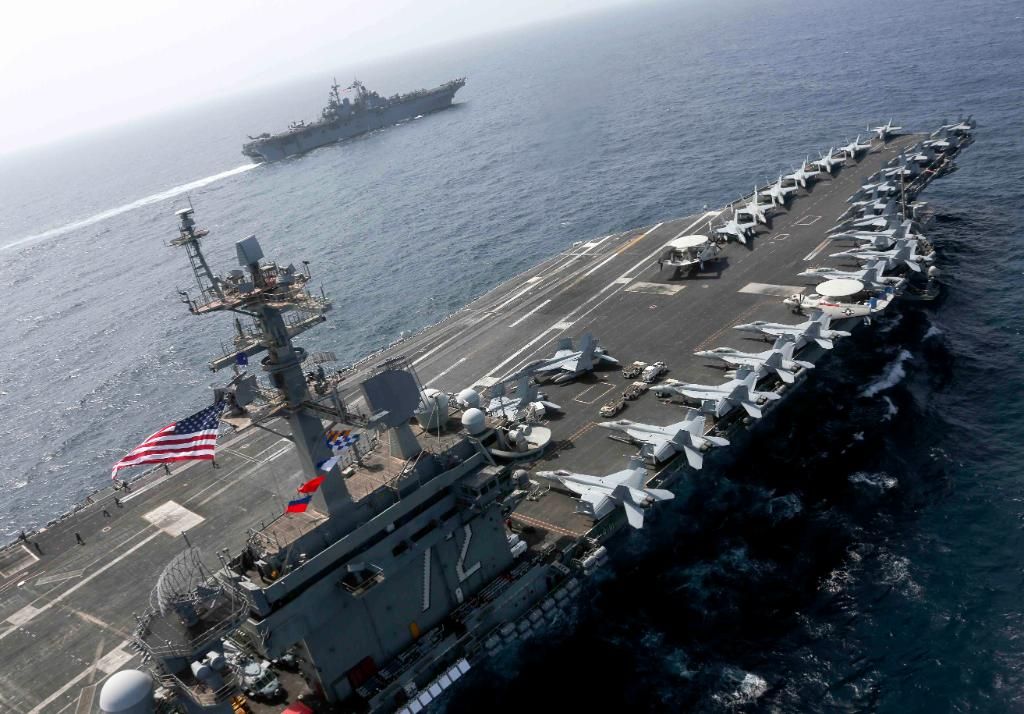 Iran's top diplomat has warned that the U.S. is only ramping up tensions in the Middle East through President Donald Trump's self-styled "maximum pressure" strategy against the Islamic Republic.
In an interview Tuesday with CNN, Iranian Foreign Minister Mohammad Javad Zarif criticized the Trump administration's attempts to force Tehran to re-negotiate a 2015 nuclear deal that the Whitea House unilaterally left last year. Since then, the U.S. has rolled out strict sanctions designed to cut Iran's oil exports and recently deployed,ahead of schedule, the USS Abraham Lincoln carrier strike group and a bomber task force to the Persian Gulf in response to allegations that Iran and its allies were planning to target U.S. interests, charges Zarif has denied.
"Having all these military assets in a small waterway is in and of itself prone to accident, particularly when you have people who are interested in accidents," Zarif told CNN. "So extreme prudence is required, and the United States is playing a very, very dangerous game."
Two days after Trump warned on Twitter of "the official end of Iran" in response to any threats, Zarif said Tuesday his country was "not interested in escalation." But he did say Iranians "will defend ourselves" and such an escalation would mean "painful consequences" for both sides.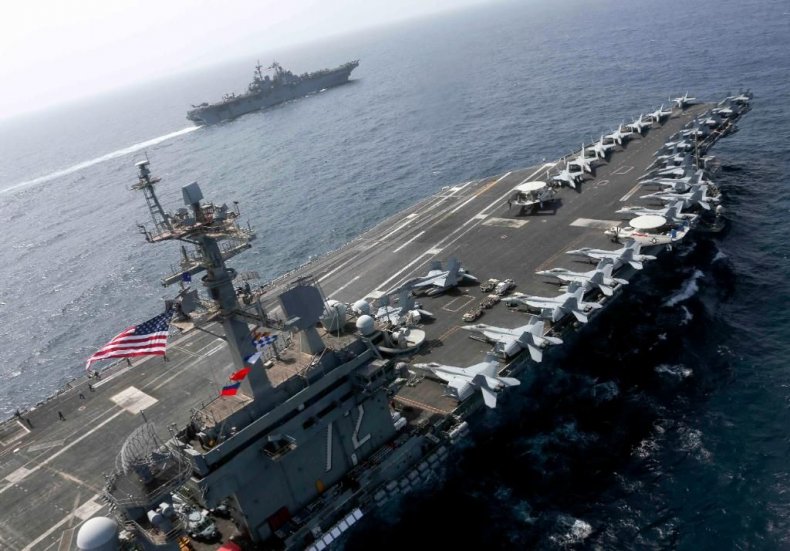 The Trump administration's decision to leave the Iran nuclear deal frustrated fellow signatories China, the EU, France, Germany, Russia and the U.K.—all of whom still support the landmark agreement. While Moscow and Beijing have continued to uphold the deal European powers have struggled in the face of punitive economic measures from Washington, which felt the agreement did not go far enough to curb Tehran's alleged support for militant groups and its ballistic missile development.
On the anniversary of the U.S. exit earlier this month, Iran announced that it would begin stepping back from some of its own commitments to the deal unless Europeans could normalize trade ties. Meanwhile, the U.S. increased its military presence in the region, and pulled diplomatic staff from its embassy in Baghdad as Washington warned about the threat of Iran-backed militias in Iraq.
Tensions were also exacerbated by as yet unclaimed attacks on four oil tankers in the Gulf of Oman, less than 100 miles away from the Strait of Hormuz—the world's most important maritime oil route and a frequent subject of U.S.-Iran threats. Yemen's Zaidi Shiite Muslim rebel group Ansar Allah, or the Houthis, also claimed responsibility for recent drone attacks on an oil pipeline and an arms depot in Saudi Arabia, which—along with the U.S.—has accused the group of receiving direct backing from Iran.
As frictions between the two longtime foes continue to rise, hopes of a potential off road appeared as Zarif met Monday with his counterpart from Oman, a neutral country known for having hosted quiet talks between Washington and Tehran. In a tweet later that day, however, Trump dismissed any report of his administration starting negotiations as "false" and said, "Iran will call us if and when they are ever ready."
To this, Zarif told CNN: "Iran never negotiates with coercion. You cannot threaten any Iranian and expect them to engage. The way to do it is through respect, not through threats."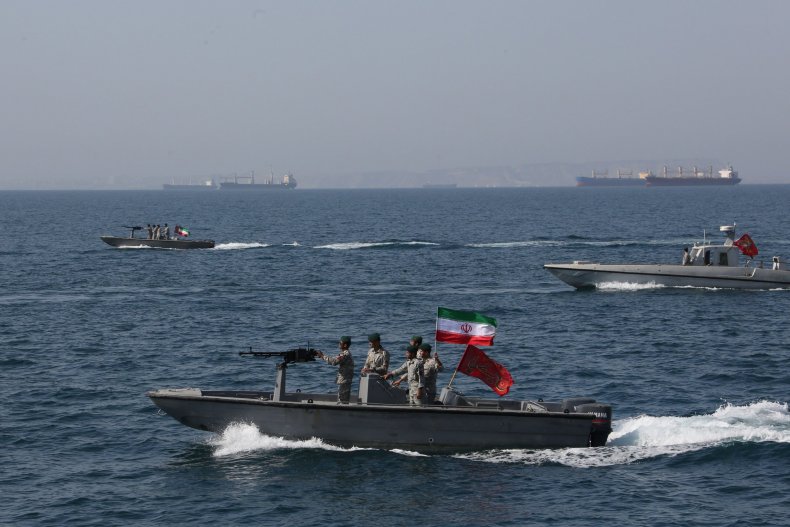 The Trump administration is set to brief lawmakers Tuesday afternoon on what it alleged was evidence purporting to back its claims of a heightened threat posed by Tehran. This reportedly included satellite imagery showing Iranian forces equipping small commercial vessels, known as dhows, with missiles, as well as activities involving Iran's allied militias in Iraq.
Iran's United Nations ambassador Majid Takht-Ravanchi has dismissed this as "fake intelligence," and some Democratic U.S. legislators already familiar with the intelligence have disputed the administration's interpretation. At least one U.S. military official recently told Newsweek that the "threat stream" being leaked by the National Security Council—led by hawkish adviser John Bolton—"doesn't line up" with what the Pentagon observed.
Bolton—along with Israeli Prime Minister Benjamin Netanyahu, Saudi Crown Prince Mohammed bin Salman and U.A.E. President Khalifa bin Zayed Al Nahyan—was part of the so-called "B-Team" that Zarif had for weeks been warning wanted to provoke a war with Iran. Despite swapping bellicose rhetoric, leaders from both Tehran and Washingtonhave officially expressed their desire to avoid a war and have downplayed the likelihood of one.