Iran's Top Diplomat Responds to Being Sanctioned: 'Is the Truth Really that Painful?'
Iran's top diplomat has responded to being placed on the United States' list of sanctioned individuals, a telling sign of Washington's disinterest in engaging Tehran diplomatically as regional tensions soar.
The Treasury Department's Office of Foreign Assets Control announced Wednesday that it blacklisted Iranian Foreign Minister Mohammad Javad Zarif because he "acted or purported to act for or on behalf of" Iranian supreme leader Ayatollah Ali Khamenei, a target of a previous round of sanctions. In a statement, Treasury Secretary Steven Mnuchin called Zarif "the regime's primary spokesperson around the world" and said he "spreads the regime's propaganda and disinformation around the world."
Zarif swiftly responded to the charges on social media, tweeting: "The US' reason for designating me is that I am Iran's 'primary spokesperson around the world.' Is the truth really that painful?"
"It has no effect on me or my family, as I have no property or interests outside of Iran," he added. "Thank you for considering me such a huge threat to your agenda."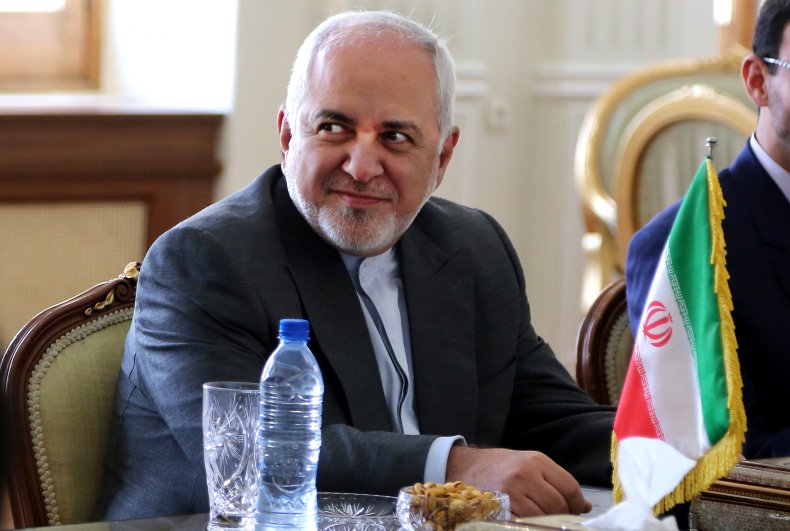 Secretary of State Mike Pompeo claimed on Twitter that Zarif "enriched himself at the expense of the Iranian people," calling his Iranian counterpart the "chief apologist" of Khamenei and "complicit in the regime's outlaw behavior."
The decision put Zarif in a small group of sanctioned foreign ministers that also included Syrian Foreign Minister Walid al-Muallem and Venezuelan Foreign Minister Jorge Arreaza, representatives of two governments backed by Iran but no longer recognized by the U.S. These individuals were still permitted to travel to the U.S., something normally denied to sanctioned individuals, as part of the United Nations Headquarters Agreement.
The move represents a major blow to the prospects of the longtime foes engaging of renewing diplomacy, which has largely come to a halt since the election of President Donald Trump and his decision last year to abandon the 2015 nuclear deal with Iran. Washington has since imposed mounting sanctions on Tehran, accusing it of backing militant groups and pursuing destabilizing missile development.
The nuclear agreement's other signatories — China, the European Union, France, Germany, Russia and the United Kingdom — have continued to support it, but the European parties, in particular, have struggled to rebuild business ties with the Islamic Republic as they faced the threat of unilateral U.S. sanctions.
Zarif's designation also came the same day he announced Iran was "ready for dialogue" with top Arab foe Saudi Arabia, a close U.S. ally that, along with Israel and some other Arabian Peninsula countries, supported Trump's decision to leave the nuclear deal. The offer came after Zarif recently met with his Omani counterpart Yusuf bin Alawi bin Abdullah, Iranian President Hassan Rouhani received Iraqi Prime Minister Adel Abdul-Mahdi and a joint meeting was held between coast guard officials from Iran and the UAE.