Iran Drone No Match For U.S. Patriot Missile As Israel Blows Hezbollah Aircraft Out Of The Sky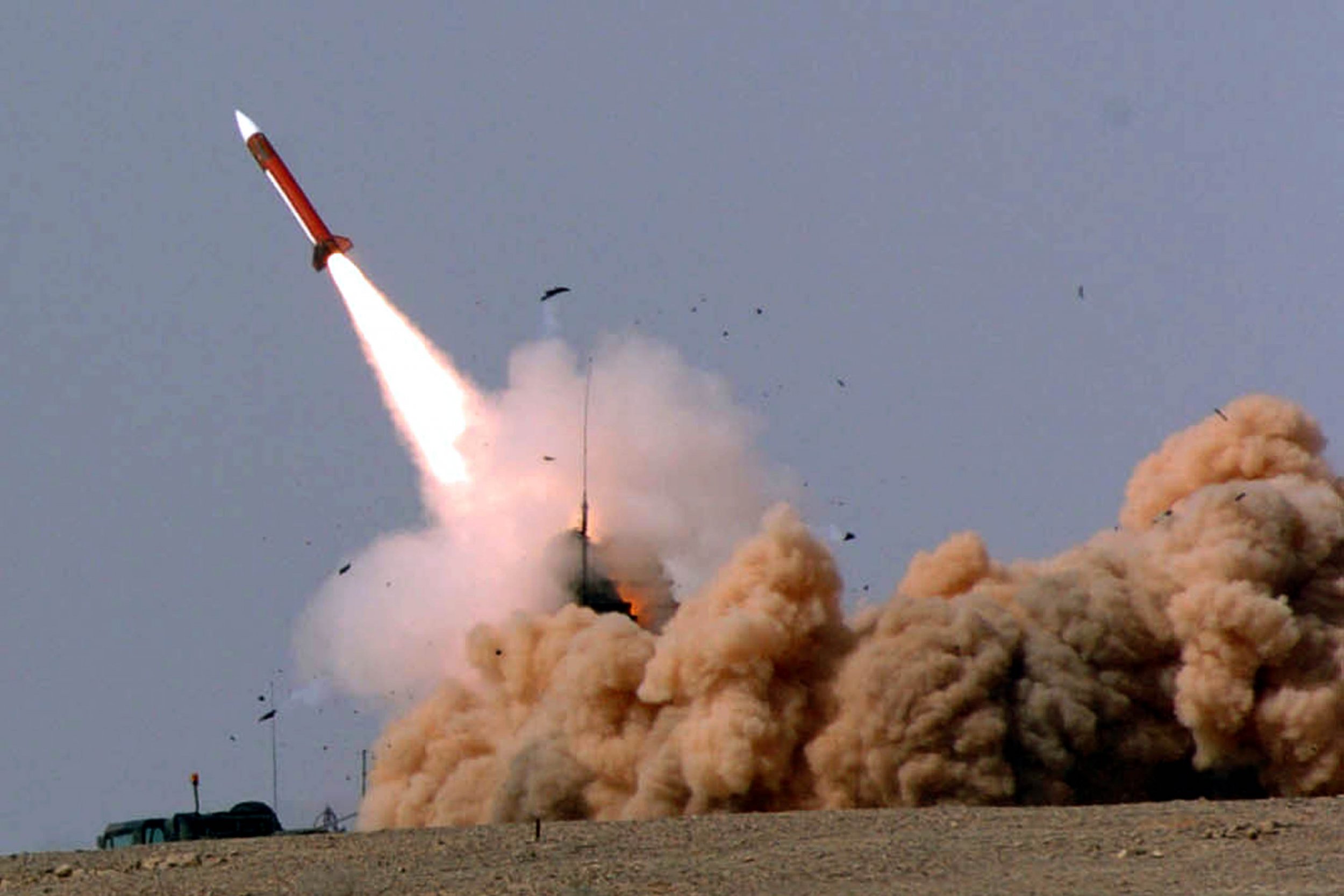 The Israeli military, using a U.S.-made Patriot Missile, downed an Iranian-built drone as it attempted to cross into Israeli airspace on Tuesday.
The army confirmed the drone was shot down after it breached the line that marks the start of the demilitarized zone on the border between Israel and Syria in the Golan Heights, just outside of Israeli airspace.
Related: What does Israel want from the civil war in Syria?
The Israeli Defense Forces (IDF) said in a statement that it would "not allow any infiltration or approach toward the Golan Heights area by terrorist figures from Iranian forces, Hezbollah, Shiite militias or Islamic Jihad."
Israel has intervened regularly in Syria to stop the country's six-year civil war from spilling over its borders. However, it does not often comment extensively on such actions.
Israeli Army spokesperson Lieutenant Colonel Jonathan Conricus was quoted by The Times of Israel as saying fighters were also scrambled to the area. He added that Israel "will respond swiftly and forcefully" to such incursions.
Conricus added that the unmanned aerial vehicle (UAV) had been monitored by the IDF from its takeoff from Damascus to just outside Israel's airspace. The drone was identified as an Iranian-built aircraft launched from a Hezbollah base inside Syria.
The UAV appeared to be engaged in reconnaissance. It was not clear whether it was armed.
The Patriot interceptor missile was launched from a military installation in northern Israel, near the city of Safed. The weapons have been deployed in the country since the 1990s but were not used before the Gaza war in 2014. More recently, the interceptor has been used periodically to intercept aircraft that look likely to penetrate Israeli airspace.
On Monday, a U.S. radar monitoring base was dedicated in Israel, the United States's first permanent military installment in the Middle Eastern country, Haaretz reported.
A few dozen American soldiers will live and work on the base, situated inside the school of the Aerial Defense Division of the Israel air force, in the Negev Desert.
"The base is here to stay. It involved a significant allocation of resources, in the understanding that this was right and necessary and part of the United States's assets in Israel," said Brigadier General Zvi Haimovich, commander of the division.
The X-Band radar system was first deployed in 2009. The system was reportedly part of an effort to bolster Israel's defenses against Iran.
The diplomatic implications for Israel and the U.S. of increased Iranian influence in the region top the two nations' agendas at the United Nations this week. In his speech to the body's General Assembly, President Donald Trump identified Iran as one of the greatest threats to the international community. He added that the country's government supported terrorists at the expense of its Arab and Israeli neighbors.