Iran Executed Four People a Day Last Month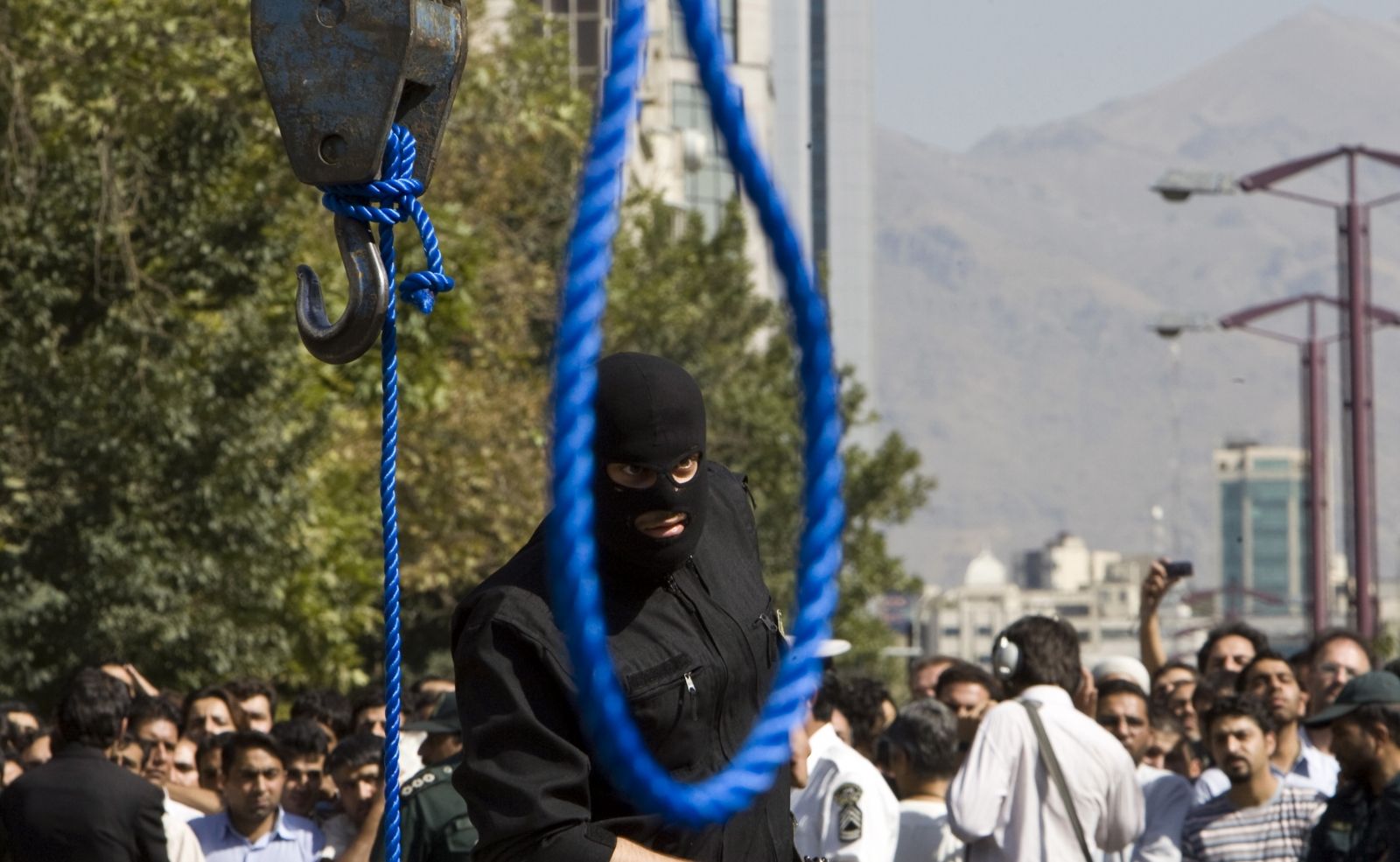 The figures, released by Iran Human Rights (IHR), a not-for-profit, human rights organization based in Oslo, has been confirmed by several independent sources within Iran, according to the group. IHR now fears that several hundred prisoners are due to be put to death as part of a mass execution at Ghezelhesar prison where more than 2,000 death row prisoners are held, mostly for drugs charges.
Since the beginning of May, 56 prisoners from Ghezelhesar prison have been executed, and 34 of the executions took place after the prisoners gathered peacefully in the prison yard carrying handwritten banners asking the Iranian Supreme leader for forgiveness.
The incredible rate of public hangings shows no sign of slowing down, with the group also reporting that at least 17 people were put to death across the country on Monday alone. 12 of these executions took place at Ghezelhesar prison, with all the prisoners charged with drug offences.
"Hundreds of prisoners might be executed in Ghezelhesar prison if the international community continues its silence," warns Mahmood Amiry-Moghaddam, the founder of IHR, who explains that in the past there have been several rounds of group executions within a week, most notably at Vakilabad prison in 2011.
According to reports collected by IHR, at least 450 people have been executed in the first five months of 2015 in Iran. Amiry-Moghaddam says this year the average is higher than what it was last year, when an average of two per day were executed. Despite Iranians celebrating Iranian New Year in March, when there is usually a lull in executions, an average of three per day have been executed so far this year.
"It is very high. We haven't seen any improvement," says Amiry Moghaddam. "The situation inside the prisons is very desperate." Moghaddam says the group's research indicates that many of those executed could have been innocent, and that use of torture is systematic, detailing how prisoners are beaten with cables and subjected to electric shocks, and in one case, an innocent man was reportedly forced to sign a confession while blindfolded.
The IHR is also reporting the public execution of a man in the city of Jiroft, in southeastern Iran on Monday. The unidentified man was charged with kidnapping and raping a 10-year-old girl. Pictures published by the state media show a crowd of several children watching the public execution.