Power outages have hit Tehran this week as protests rocked the Iranian capital due to economic woes, which have seen the country's currency fall rapidly in recent months.
Under the impending threat of new U.S. sanctions, the government has moved to ban more than 1,300 foreign imports that can be produced domestically. Traders have responded to the economic problems this week by staging large protests and shutting down their shops in Tehran's Grand Bazaar.
In another sign of increasing economic turmoil, Tehran was thrown into a blackout on Wednesday, Radio Free Europe reported. Officials blamed the problem on an overheated power grid.
The country's Energy Minister Reza Ardakanian has said electricity consumption has increased by 28 percent from a year ago, leaving the country's infrastructure unable to meet demand.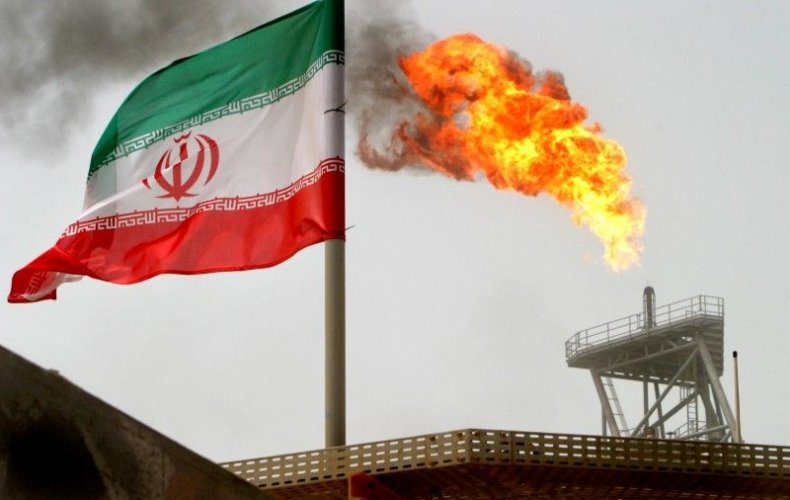 Ardakanian said in April that the country is experiencing its worst drought in 50 years, leaving electricity output from hydropower plants at a bare minimum. The minister warned at the time that outages were inevitable, urging Iranians to curb their electricity usage.
As the blackouts hit Tehran, protests spread to other cities in Iran as the country's currency—the rial—has plummeted by nearly a half in the last six months. As a result, prices for everyday items have increased.
Iranian President Hassan Rouhani has attempted to alleviate protesters' discontent, broadcasting a speech live on state television Tuesday.
"Even in the worst case, I promise that the basic needs of Iranians will be provided. We have enough sugar, wheat and cooking oil. We have enough foreign currency to inject into the market," Rouhani said, blaming the fall in the rial's value on "foreign media propaganda," Radio Farda reported.
Merchants told Reuters that they are not protesting against the ruling regime, but they are demonstrating against the economic problems plaguing the country. They complained that it has become increasingly difficult to maintain their businesses under the current situation, saying everyone is "angry."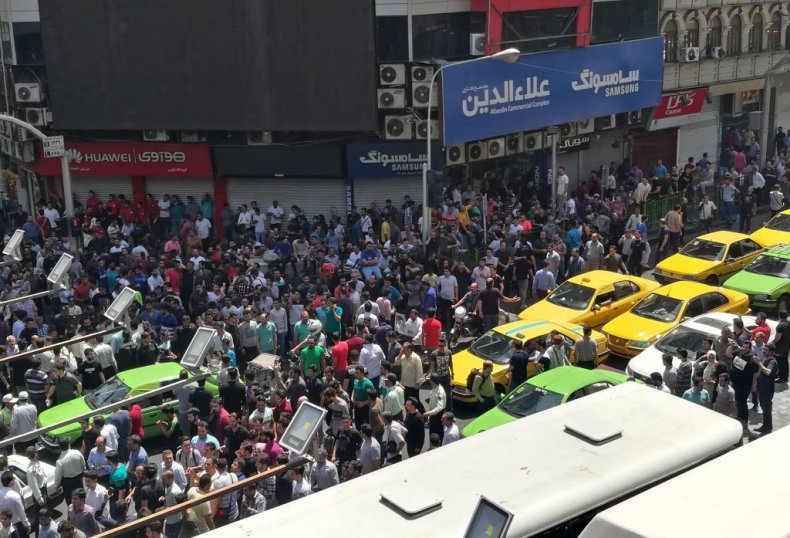 Internationally, oil prices have spiked, as the market responds to U.S. demands to cease purchasing Iranian crude. Some experts have warned that prices could rise to more than $90 per barrel, from the current price of just over $70.
Speaking to Bloomberg, Sara Vakhshouri, head of Washington, D.C.-based consultant SVB Energy International said that Iran is in "a really horrible position." According to Vakhshouri's analysis, "There's not really much Iran can do to maintain its export level."
At the same time, U.S. allies aren't on board with Trump's planned sanctions. Their impact will also have negative repercussions for Europe and other traditional allies, many of whom are already frustrated by the announcement of new U.S. tariffs.
"Countries around the world—including key American allies and partners—already find themselves in the crosshairs, since the U.S. measures penalize countries and companies that do business with Iran," wrote Suzanne Maloney, deputy director of foreign policy and senior fellow at the Center for Middle East Policy, Energy Security and Climate Initiative at the Brookings Institution.
Maloney said that "Trump's uncompromising sanctions enforcement will deepen Washington's falling-out with allies in Europe, who initiated the nuclear diplomacy with Tehran and deeply resented Trump's unilateral withdrawal from the deal."