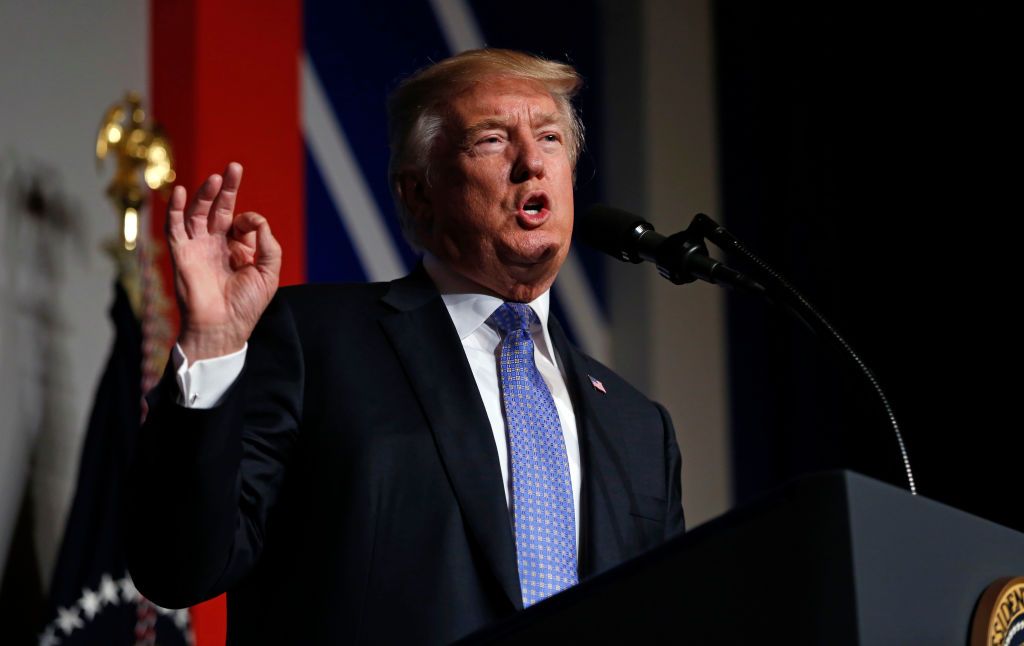 Amid a ratcheting up of tensions between Washington and Tehran, the deputy head of Iran's Islamic Revolutionary Guard Corps (IRGC) has claimed the U.S. and President Donald Trump are running scared of Iran's military power.
Speaking in Tehran, Brigadier General Hossein Salami said Trump's rhetoric in recent weeks concerning the 2015 nuclear deal with Iran was ultimately toothless because the U.S. could not back up its threats with military force.
Related: Iran is the real winner in Iraq as the U.S. coalition against ISIS crumbles
"Trump's remarks, which seemed threatening on the surface, admitted [the] emergence of [our] uncontrollable power," the lieutenant commander said, according to the semi-official FARS news agency.
Salami added that Trump had failed to mention any military action against Iran because he knew the Islamic Republic's forces could not be defeated. "Unlike the past, the new U.S. president didn't speak of the military option against Iran because Iran's power is credible and the enemy has realized and accepted Iran's power," he said.
The Iranian military has gone on the offensive after Trump last week announced that he was decertifying the 2015 Iranian nuclear deal and blacklisting the IRGC as a terrorist organization.
While the IRGC has attacked the U.S. over the move, the decertification of the nuclear deal has played into the hands of hardliners like Salami who have long resented the restrictions on Iran's nuclear program in exchange for the lifting of economic sanctions. The 2015 accord between Tehran and world powers was seen as a victory for Iran's relative moderates like President Hassan Rouhani.
In a speech Friday, Salami claimed Iranians had prayed for an end to the nuclear deal. "[The United States] intend to disarm us, but we tell them that whoever is afraid of our missiles should shelter," he said.
Both before taking office and since arriving in the White House, Trump has been deeply critical of the nuclear deal brokered under his predecessor, Barack Obama. Speaking on October 13 as he refused to certify the deal, Trump called Tehran the leading sponsor of world terrorism.
"The regime harbored high-level terrorists in the wake of the 9/11 attacks, including Osama bin Laden's son. In Iraq and Afghanistan, groups supported by Iran have killed hundreds of American military personnel," he said.
"The Iranian dictatorship's aggression continues to this day. The regime remains the world's leading state sponsor of terrorism, and provides assistance to al-Qaeda, the Taliban, Hezbollah, Hamas, and other terrorist networks," the president added.