German Foreign Minister Travels to Iran to Save Nuclear Deal Donald Trump Tried to Destroy
Germany's Foreign Minister Heiko Maas arrived in Iran Sunday to search for ways to save the 2015 nuclear deal, which President Donald Trump abandoned last year.
Maas met with Iranian Foreign Minister Mohammad Javad Zarif on Monday and with Iranian President Hassan Rouhani during the visit.
Western European leaders have been searching for ways to save the nuclear deal ever since the Trump administration re-imposed sanctions on Iran. The nuclear deal, which was brokered by former President Barack Obama's administration, saw some international sanctions on Iran lifted in exchange for curbs on the country's nuclear program.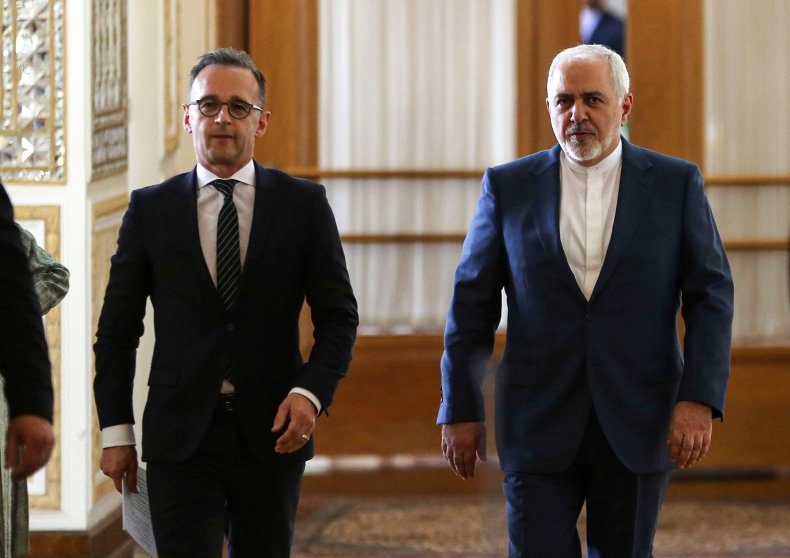 International inspectors have said that Iran is in compliance with the deal, which aimed to prevent Tehran from developing a nuclear weapon. Nevertheless, President Trump has called the agreement, known formally as the Joint Comprehensive Plan of Action (JCPOA) a "horrible, one-sided deal that should never, ever have been made."
On Saturday, the Trump administration sanctioned Iran's largest petrochemical company due to its ties with the nation's Revolutionary Guards.
European allies, on the contrary, have created a special-purpose vehicle for trade with Iran that is meant to facilitate the trade of goods, such as medicine, that are not subject to U.S. sanctions. The visit to Tehran by Germany's foreign minister further demonstrates how out of step the U.S. and European approaches to Iran are. Officials in the U.S. insist that Iran is a threat that must be contained using a tough approach.
On Monday, however, Maas reaffirmed the Europeans would like to provide as much economic support as possible to incentivize Iranians not to abandon the nuclear deal. Still, Maas conceded the Europeans "can't perform miracles either."
"Ultimately Iran must also have the political demand to ensure that this agreement exists in the future," Maas said during a joint press conference.
Iran, meanwhile, has warned that more will need to be done to save the country's economy if it is going to remain in compliance with the nuclear deal. On Monday, Zarif said he hopes to find out what Iran's European partners "have achieved" to save the deal.
"So far, we have not seen practical and tangible steps from the Europeans to guarantee Iran's interests ... Tehran will not discuss any issue beyond the nuclear deal," a foreign ministry spokesman added on state television.
Iran has also rejected calls from France to engage in talks that extend beyond the nuclear deal, including discussions about Tehran's military ambitions in the Middle East.