What Did Iran Hack? U.S. Files Charges Against Nine Iranians for Massive Cyberattack on American Systems
The Department of Justice on Friday announced an indictment charging nine Iranians with a massive cyberattack against computer systems in the United States. The hack, which the U.S. claims was carried out on behalf of the Islamic Revolutionary Guard Corps, stole research, academic and proprietary data as well as intellectual property.
The hackers, said the Justice Department, targeted hundreds of universities along with private companies and government agencies.
At a press conference Friday morning, Deputy Attorney General Rod Rosenstein said that the hackers targeted "approximately 320 universities in 22 countries, 144 of the university victims are American universities." He added: "The defendants stole research that cost those universities $3.2 billion to procure and maintain. That information was used by the Revolutionary Guard or sold for profit in Iran."
In all, the hackers "stole more than 31 terabytes of academic data and intellectual property from universities, and email accounts of employees at private sector companies, government agencies and nongovernmental organizations," the Justice Department said in a release.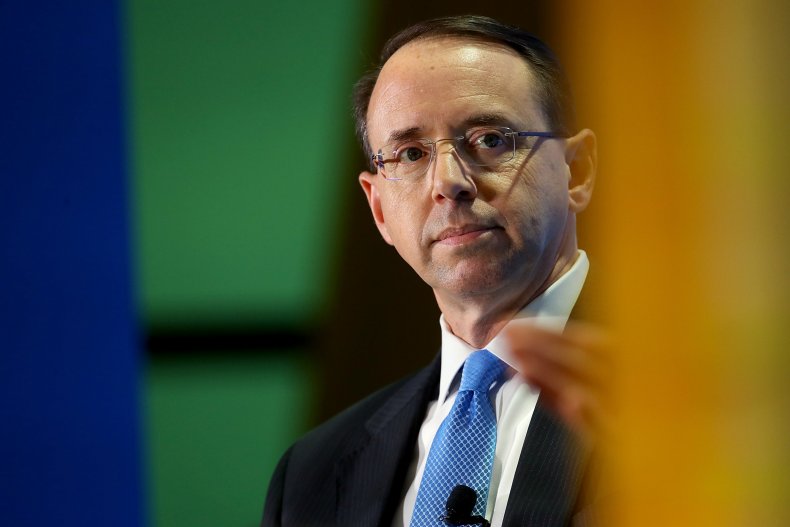 Geoffrey Berman, U.S. attorney for the Southern District of New York, said that the attacks constituted "one of the largest state-sponsored hacking campaigns ever prosecuted by the Department of Justice." All nine Iranians accused of carrying out the attacks, Berman said, were still in Iran. Yet he gave those accused a stark warning.
"We have worked tirelessly to identify you," Berman said. "You cannot hide behind a keyboard halfway around the world and expect not to be held to account. Together, along with our law enforcement partners, we will work relentlessly and creatively to apply the legal tools at our disposal to unmask and charge you. We will do all we can to bring you to justice. While the defendants remain at large, they are now fugitives from the American judicial system."