Iran Has Executed Almost 700 People So Far This Year: Amnesty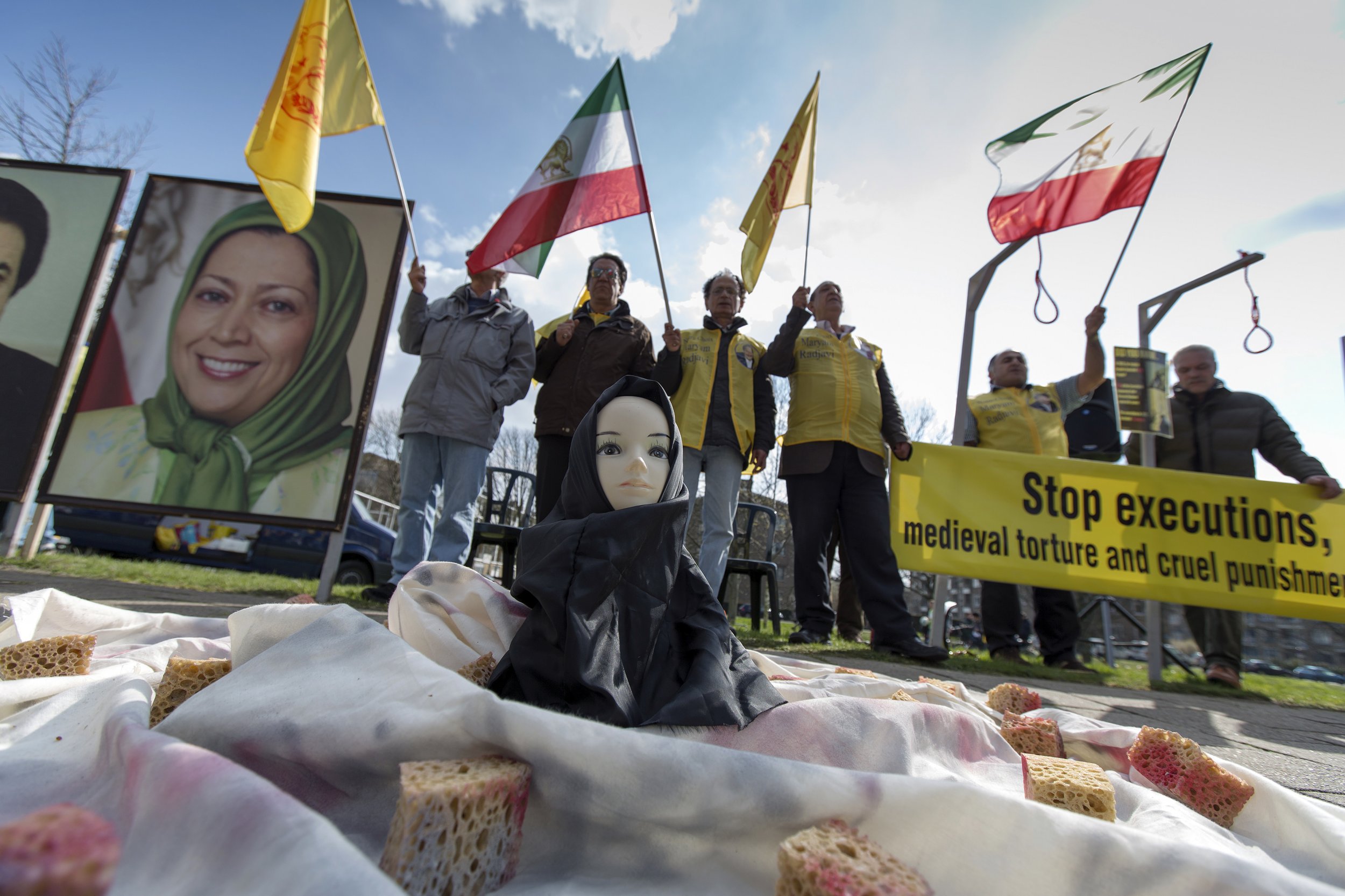 Iranian authorities have executed 695 prisoners in the first half of this year, Amnesty International said on Thursday, an "unprecedented spike" in the country's use of the death penalty.
Amnesty estimates that, on average, more than three people are being executed per day, nearly twice the rate in 2014 when at least 753 people were executed. If executions continue to be carried out at this rate, the figure could pass 1,000 by the end of this year, the organization estimates.
The Iranian authorities have only officially acknowledged 246 executions reported in state media from the start of this year until July 15, but Amnesty claims to have received credible reports of a further 448 executions carried out in this time period.
The majority of those put to death were convicted on drugs charges. Under Iranian law, mandatory death sentences apply for a wide range of drug-related offences, such as trafficking more than 5kg of opium-based narcotics or more than 30g of heroin, morphine or cocaine. The severity of Iran's sentencing is in violation of international law established by the U.N. which Iran has ratified, and which stipulates that the death penalty is only applicable to the "most serious crimes."
Among those being executed are also members of ethnic and religious minorities convicted of vague charges such as "enmity against God" and "corruption on earth" as well as those found guilty of rape and murder, Amnesty reported.
Amnesty based its report on data compiled by working with other human rights organizations documenting executions in Iran, the Iranian state media, lawyers working to defend those on death row, and by speaking to families that have been affected.
"Iran's staggering execution toll for the first half of this year paints a sinister picture of the machinery of the state carrying out premeditated, judicially-sanctioned killings on a mass scale," Said Boumedouha, Amnesty International's deputy director of their Middle East and North Africa Programme, said in a statement.
Amnesty also condemns the trial process preceding the executions, which it described as "deeply flawed,' claiming that detainees are often denied access to lawyers in the investigative stages, and there are inadequate procedures for appeals, pardons and commutations.
"The Iranian authorities should be ashamed of executing hundreds of people with complete disregard for the basic safeguards of due process," said Boumedouha. "The use of the death penalty is always abhorrent, but it raises additional concerns in a country like Iran where trials are blatantly unfair."
Iran Human Rights (IHR), an Oslo-based NGO, has said that torture is systematic in the run-up to trials in Iran, and prisoners are often beaten with cables and subjected to electric shocks. In one case, the organization said, an innocent man was forced to sign a confession while blindfolded.
The majority of executions are carried out by hanging. In most cases, public executions are carried out using cranes, while in prisons they are usually carried out by having the object the prisoner is standing on kicked out from beneath their feet, IHR said.
Young people and women are also executed by the state. One case documented by IHR concerned that of Jannat Mir, a 15-year-old Afghan boy executed for alleged drug trafficking. He was not given access to a lawyer.
The rise in executions comes a week after a landmark deal was reached between the Islamic Republic and the U.S., U.K., France, Germany, Russia and China, paving the way for sanctions against Iran to be lifted by the EU, U.S. and U.N., in exchange for a drastic reduction in its nuclear capabilities.
However, the deal has been criticised by those who say it will do nothing to address the country's poor human rights record, and might in fact lead the Iranian authorities to crack down even harder on human rights freedoms, as Iranian leaders look to tighten their grip on power.