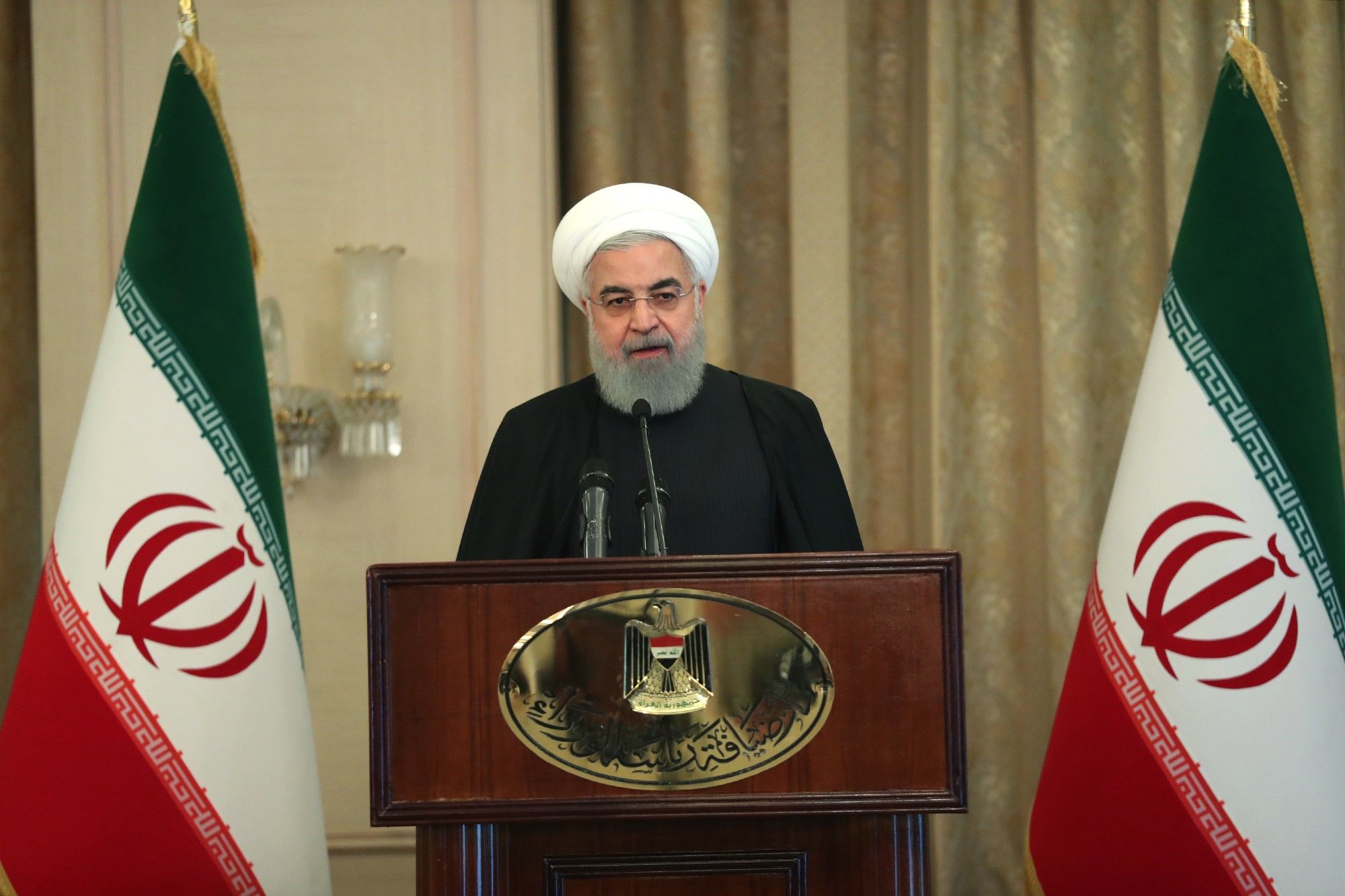 Iran's president has called the U.S. the "leader of world terrorism" as the theocracy responds to President Donald Trump's classifiying the country's Revolutionary Guard as a terrorist organization.
President Hassan Rouhani delivered a speech on state television in which he angrily rejected the White House's decision, Agence France-Presse reported. The terrorist classification means that anyone doing business with the Revolutionary Guard risks a U.S. prison term.
"Who are you to label revolutionary institutions as terrorists?" Rouhani asked. He claimed that the organization had, in fact, consistently fought against terrorism since it was created in 1979 to safeguard the Islamic Revolution.
"You want to use terrorist groups as tools against the nations of the region... you are the leader of world terrorism," Rouhani continued. "Who is propagating and encouraging terrorism in today's world? Who wanted to use ISIS as a tool?" he asked, accusing the U.S. of "hiding" the leaders of the Islamic State militant group.
The Iranian regime had already lashed out at the White House on Monday, immediately after Trump announced his decision, claiming that all American troops in the region were "terrorists."
Rouhani pointed to the downing of Iran Air Flight 655 in July 1988 as evidence of American terrorism. The passenger plane was destroyed by missiles fired by the USS Vincennes, killing 290 people.
"You have done everything imaginable," Rouhani said. "Which force was it that shot down our civil airliner in the waters of the Persian Gulf?… You wanted to tell the Iranian nation that we do not have any red lines, you wanted to say that we also kill children, you wanted to say that we also kill women," Rouhani continued, suggesting that Washington was sending "a message of terrorism in the whole world."
Supreme Leader Ayatollah Ali Khamenei also hit back at Washington as Iran marked the annual National Day of the Revolutionary Guards on Tuesday, Reuters reported. He said the organization was at the "forefront" of national defense and claimed the "vice and deceit" of American officials "will return boomerang on them."
Khamenei also predicted that the "vicious move" would lead "the enemies of the Islamic Republic such as Trump and those around him at the U.S. ruling apparatus to go down the drain."
On Tuesday, members of the Iranian parliament wore Revolutionary Guard uniforms to express their support for the elite organization, which the U.S. has accused of masterminding a long list of terrorist attacks and funding extremist groups across the Middle East.
Lawmakers also chanted the infamous "Death to America" refrain that became synonymous with the 1979 revolution.