Iran, Hezbollah Pull Back From Israeli Border at Russia's Request, Syrian Watchdog Group Says
Iran, Hezbollah and other Tehran-backed militias in Syria have begun withdrawing from the disputed Golan Heights border with Israel, a watchdog group announced Thursday.
The Syrian Observatory for Human Rights (SOHR) said that the militants were headed 40 kilometers (25 miles) away from the border, in response to Russian demands following previously reported negotiations between Moscow and Israel.
Earlier this month, a delegation of senior Russian officials traveled to Israel, where the two countries discussed the future of Syria and a plan to move Iran's militias away from the region of southern Syria that borders Israel. Moscow and Tehran are deployed in Syria to provide military and other support to Syrian President Bashar al-Assad in his fight against rebel groups.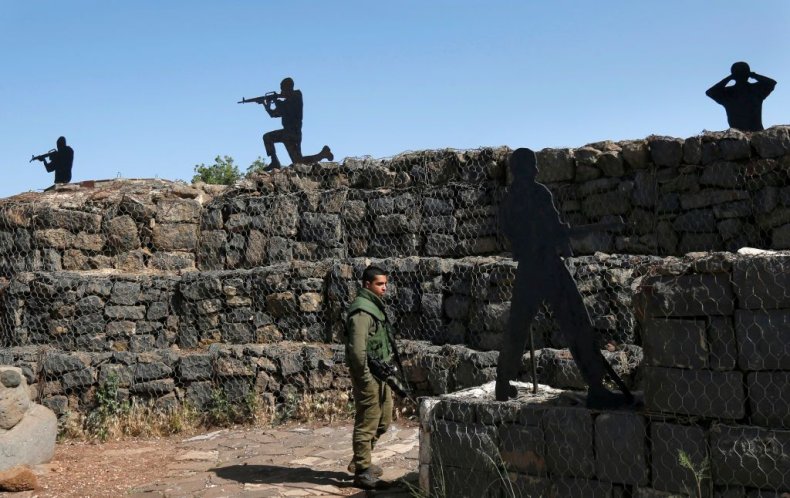 In the past few months, Israel has stepped up strikes on Iranian forces and Iranian-backed groups, such as the Lebanese militant organization Hezbollah. Although these groups are in Syria to support Assad, they are also openly hostile to Israel. As a result, the Israeli military has moved to preemptively target Iran and its allied militias.
Following the initial reports on Russia and Israel's agreement, a top Iranian general brushed aside the possibility of withdrawal.
"The Zionist regime's greatest fear is the proximity of Muslim fighters near its border. It has come to pass. Now that this has come true, the U.S. and Israel are making desperate efforts to change the situation. But they should know that this condition is not going to change," Iran's Brigadier General Masoud Jazayeri said. The SOHR's report suggests that the condition did change, however.
Israeli Energy Minister and cabinet member Yuval Steinitz recently appeared to threaten that his nation could kill Assad if necessary to stop Iran. "If Syrian President Bashar Assad continues allowing the Iranians to operate out of Syria, it would be the end of him, the end of his regime," Steinitz said last month.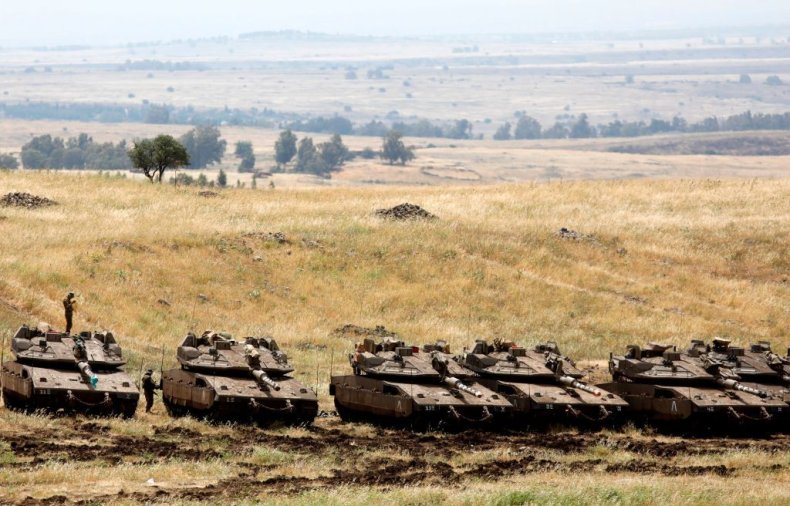 Iran's withdrawal also comes as Assad's forces have launched an offensive on Syria's rebel-held southwest region. Syrian military helicopters dropped leaflets over the region on Tuesday, warning of pending attacks. Damascus also called on local civilians to help Assad's forces remove rebels from the region. However, the region was one of the first in Syria to rise up against the government at the start of the war, seven years ago.
Since Tuesday, thousands of civilians have escaped the region, Al Jazeera reported. Most have fled to other rebel-held strongholds still unaffected by the offensive. Assad's military has turned its attention to the south following successful campaigns to take back control of Damascus and the surrounding regions.
For their part, rebels fighting in the south have vowed to put up a major defense in response to Assad's advance.
"We have made up our minds. There will be no retreat from the principles of the revolution or surrender of a single inch of the Syrian south," Nassim Abu Arra, commander of one of the main Free Syrian Army groups in southern Syria, told Reuters. "If the regime launches any attack on any sector of the south, it will be faced by volcanoes of fire."