Iran Internet Censorship Forces Protesters to Turn to Dark Web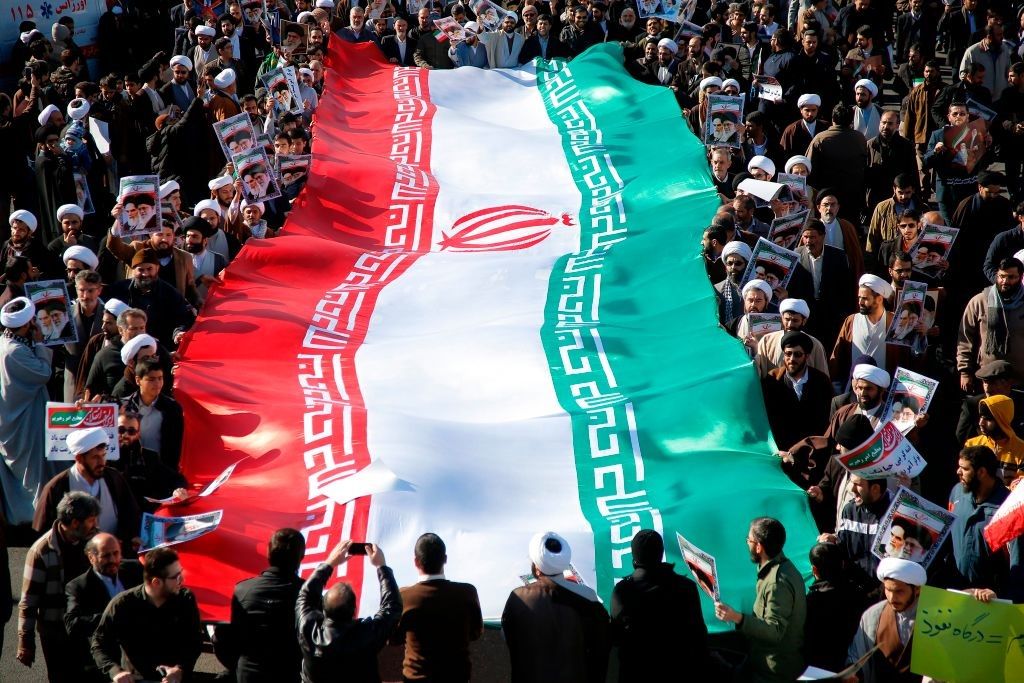 Internet censorship in Iran has caused thousands of Iranians to turn to specialist software to bypass the restrictions, as anti-government protests continue across the country.
Statistics from the Tor Project—which provides access to the so-called dark web through its anonymous Tor web browser—show that its users in Iran almost doubled when the protests first began at the end of December.
Protesters in Iran have used the internet and social media to organize and spread information about the events to the outside world, leading the government to block access to Instagram, Telegram and other social media and messaging platforms.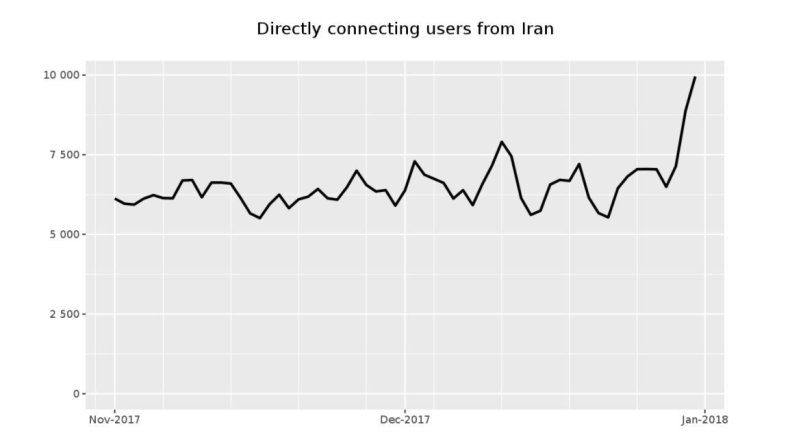 Iranian President Hassan Rouhani publicly backed freedom of speech rights of the country's citizens, telling his cabinet on December 31: "We are a free nation and based on the Constitution and citizenship rights, people are completely free to express their criticism and even their protest."
On the same day, however, the Iranian government blocked access to the instant messaging app Telegram. This prompted Telegram founder Pavel Durov to denounce the censorship.
"Iranian authorities started blocking Telegram in Iran today after we publicly refused to shut down channels of peaceful Iranian protesters," Telegram founder Pavel Durov said in a blogpost on December 31.
"We are proud that Telegram is used by thousands of massive opposition channels all over the world. We consider freedom of speech an undeniable human right, and would rather get blocked in a country by its authorities than limit peaceful expression of alternative opinions."
Durov revealed that Iranian authorities filed criminal charges against him in September for allowing the platform to spread "uncensored news" and "extremist propaganda."
Read more: Iran unrest gives former U.S. embassy in Tehran hostages hope for justice after 36 years
Former Crown Prince Reza Pahlavi said on Wednesday that the U.S. government should be doing more to enable American tech firms to support Iranian protesters. The exiled Pahlavi told Reuters that Trump should help Iranians determine their own fate.
"We need more than lip service," Pahlavi said. "We need to see concrete actions. This has to be immediate… As we speak, the regime is attempting yet again to try to shut down whatever it is, whether it's Instagram or Telegram."
Under former President Barack Obama's administration, a government official requested that scheduled maintenance on Twitter be delayed so that Iranian protesters could use the platform during mass protests in 2009.
Iran spent $36 million in 2016 to develop "smart filtering" technology that would allow authorities to selectively censor the internet access of its citizens. At the time, China was the main supplier of censorship technology, however, China's largest telecoms firm, ZTE, was ordered to pay $1.2billion to the U.S. government in 2017 for violating trade sanctions on Iran by selling the country the product.