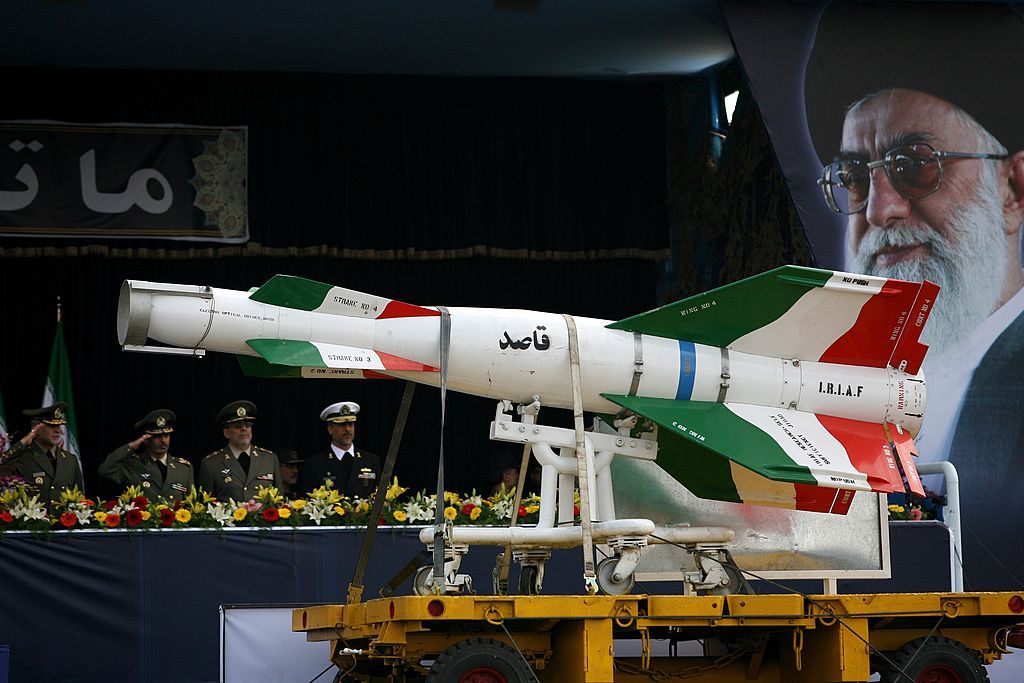 Iran has announced the launch of a new missile production line, as reports emerged that the Trump administration is seeking to undermine the Iran nuclear deal.
The Sayyad 3 missile can reach an altitude of 16 mile and travel up to 74 miles, Iranian defense minister Hossein Dehghan said at a ceremony, as reported by Reuters.
The missile can target fighter planes, unmanned aerial vehicles, cruise missiles and helicopters, Dehghan said.
Tensions between Iran and the U.S. have escalated since Trump took office in January. Last week Foreign Policy reported that Trump asked a group of trusted White House staffers to prepare the case for undermining the nuclear deal, which was forged between Tehran and Washington under the Obama administration.
The landmark deal saw Iran give up its nuclear weapons ambitions in exchange for the lifting of a range of economic sanctions. Under the terms of the deal, the U.S. must certify that Iran is complying with the conditions every 90 days.
According to the report, the staffers were charged with preparing a case for the U.S. to withhold certification that Iran was upholding its side of the deal, after Secretary of State Rex Tillerson did not give the president the option of refusing to rubber stamp Tehran's compliance on Monday.
Last week, the U.S. imposed new sanctions on Iran over its ballistic missile program and said Iran's "malign activities" in the Middle East undercut any positive contributions coming from the 2015 nuclear deal.
The U.S. government said it was targeting 18 entities and people for supporting what it said were "illicit Iranian actors or transnational criminal activity."
The Trump administration said Monday that Iran complied with the conditions of the accord, but was deficient in the spirit of the agreement. It was the second time Trump had certified Iranian compliance with the deal since taking office, despite lambasting it as the "worst deal ever" on the campaign trail.
Trump's reported move to prepare the ground for decertification in 90 days is causing a rift with the State Department and Rex Tillerson, who reportedly backs continued certification of the deal.
While chief strategist Steve Bannon and deputy assistant Sebastian Gorka reportedly lead opposition to the deal within the White House, continued certification is backed by officials including Defense Secretary James Mattis and National Security Advisor H.R. McMaster.
Dehghan said at the ceremony on Saturday that Trump's recent $10 billion arms deal with Saudi Arabia, a regional rival of Iran, constituted a threat.
"We recently witnessed an immense purchase that some countries in the region paid as a ransom to America and they intend to bring weapons into the region, and this purchase was done with the goal of threatening Islamic Iran," Dehghan said on Iranian state TV.