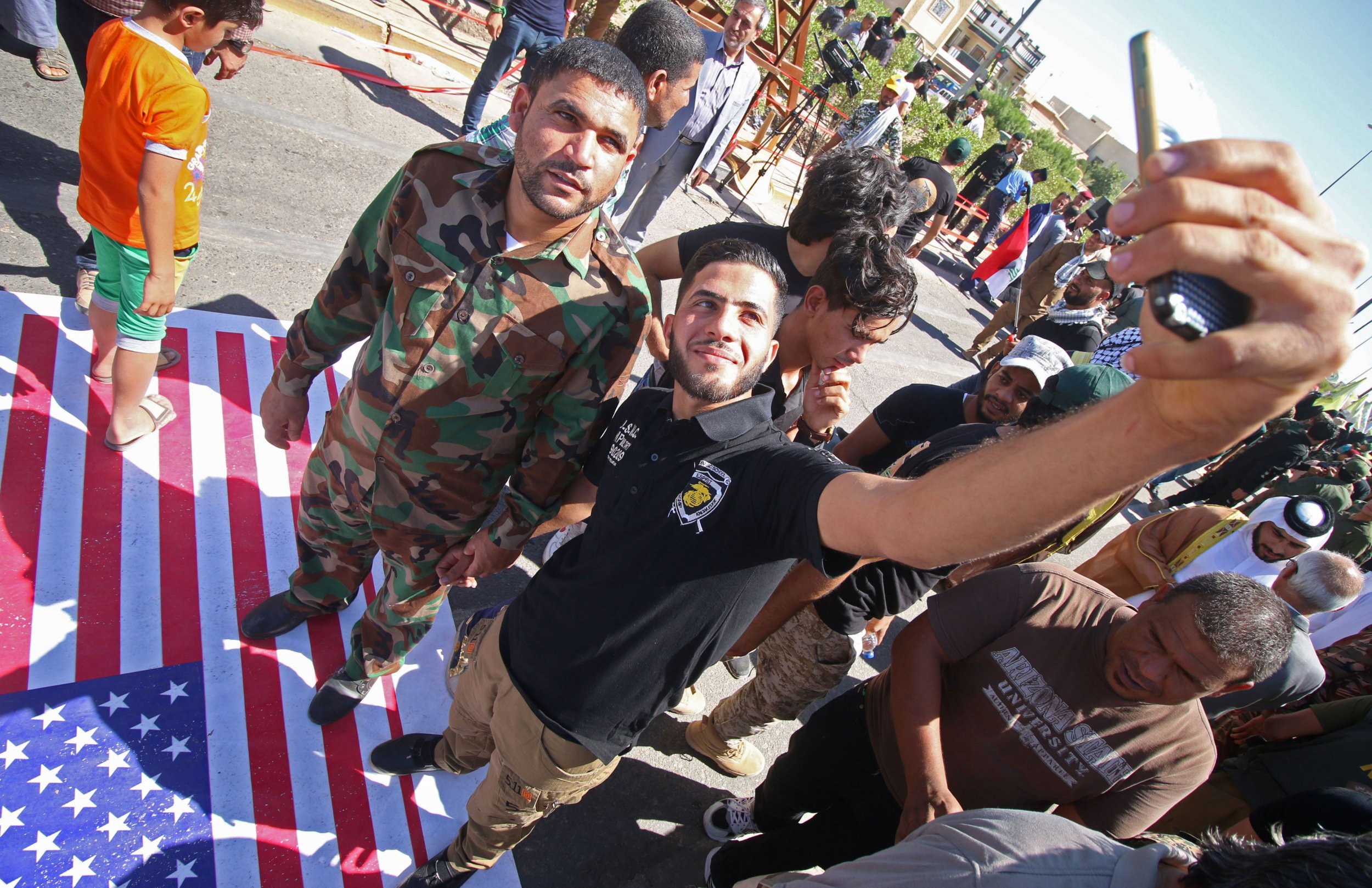 Iran and Iraq have pledged to join forces against militant fighters and ideology in the region by boosting bilateral defense ties, a move that could present a challenge to U.S. foreign policy goals.
Iranian Defense Minister Hossein Dehghan and Iraqi Defense Minister Irfan al-Hiyali met Sunday in Tehran to sign a military agreement aimed at improving joint efforts to curb the influence of jihadis such as the Islamic State militant group. ISIS has conducted deadly attacks in both countries and is still being fought by Iraq with support from Iran and the U.S., but the U.S. has become increasingly concerned about Iran's growing foothold in Iraq. Despite the volatile history of the two majority Shiite-Muslim neighbors and their differing views on Washington, the new deal will reportedly see Iran and Iraq's armed forces work together on a number of strategic levels.
Related: U.S. military must leave Iran's borders and stop calling us terrorists, Revolutionary Guards say
"Extending cooperation and exchanging experiences in fighting terrorism and extremism, border security, and educational, logistical, technical and military support are among the provisions of this memorandum," Reuters quoted Iran's state-run Islamic Republic News Agency (IRNA) as reporting.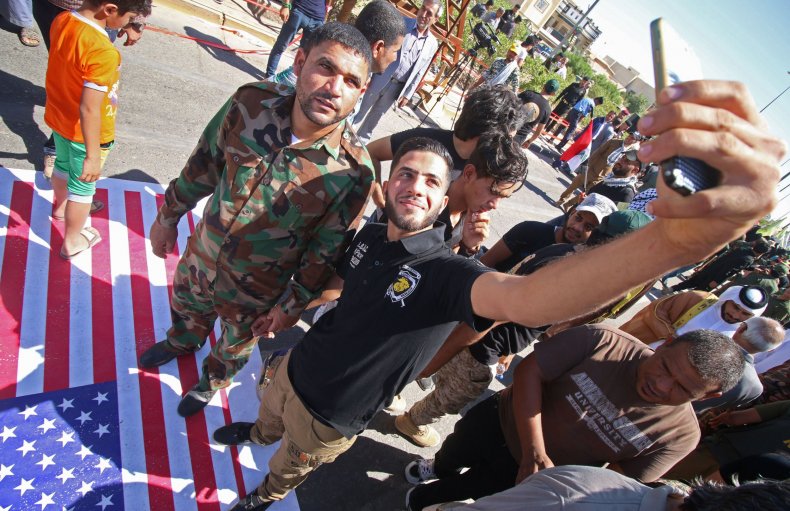 While the U.S. has yet to offer an official response, Iran's Foreign Ministry reportedly said the following day that Iran's international relations were no one else's business. Iranian Foreign Ministry spokesperson Bahram Qasemi confirmed Monday that the military agreement had been signed and maintained that no third country should be involved in Iran and Iraq's relationship, IRNA reported.
Iran and Iraq fought a bitter war in the 1980s, in which the U.S. publicly backed Iraqi President Saddam Hussein, a Sunni Muslim Baathist, against the new Islamic revolutionary government of Shiite Muslim cleric Ayatollah Ruhollah Musava Khomeini. Privately, the U.S. backed both sides to attain funds to battle leftists in Latin America. After the U.S. ultimately toppled Hussein in 2003, Iran quickly began to build relations with the newly installed Shiite Muslim-led government of Iraq and has contributed the services of its elite Islamic Revolutionary Guard Corps. toward battling ISIS after the militant group took over nearly half of Iraq in 2014.
The U.S. has also sent troops and has lent extensive resources to assist the Iraqi military and Iraqi Kurdish forces, both of which have fought alongside Iran-backed, majority-Shiite Muslim militias, known as the Popular Mobilization Forces. The U.S. and Iran accuse each other of attempting to destabilize the region and of funding foreign groups classed as terrorist organizations in order to advance their own respective interests. Relations between the U.S. and Iran have become particularly tense since the election of President Donald Trump, who has pledged increased support for Iraq, but has taken a hard-line stance against Iran by increasing economic sanctions and suggesting a renegotiation of a 2015 nuclear treaty signed between the U.S., Iran and several other nations.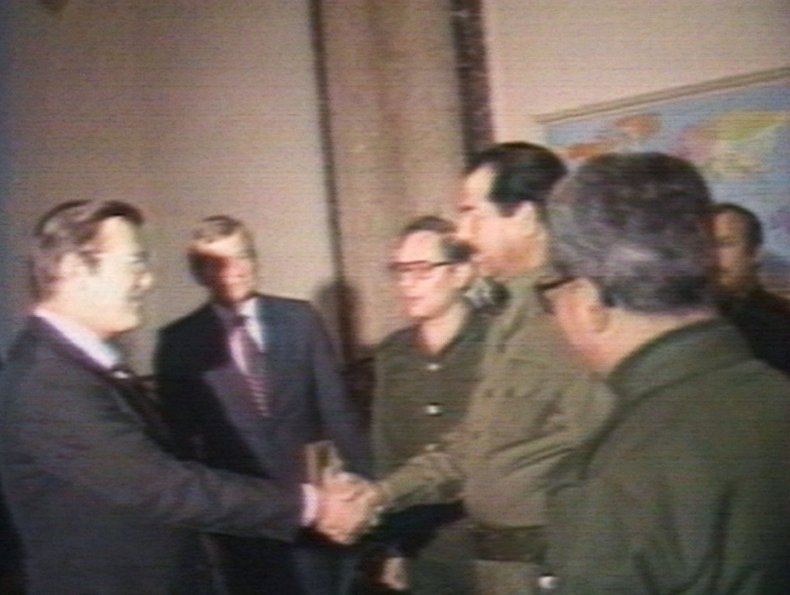 As ISIS loses the last of its ground in Iraq, Iran has taken the opportunity to court its neighbor. In addition to Sunday's defense agreement, Iranian Deputy Foreign Minister Hossein Jaberi-Ansari and Iraqi Parliament Speaker Salim al-Jabouri also met Sunday in Baghdad, where the second Iran-Iraq Joint Political Committee is due to be held, according to IRNA and Press TV, an affiliate of the semi-official Islamic Republic of Iran Broadcasting agency.
Iran and the U.S. have also downplayed each other's role in defeating ISIS in its former stronghold of Mosul, Iraq's second city and by far the largest population center the jihadis have ever controlled. The U.S. and Iran are also conducting parallel campaigns against ISIS in neighboring Syria, where their partnered factions have clashed at times.