Iran Lawmakers Shout 'Death to America,' Vote to Expand Missile Program by $260 million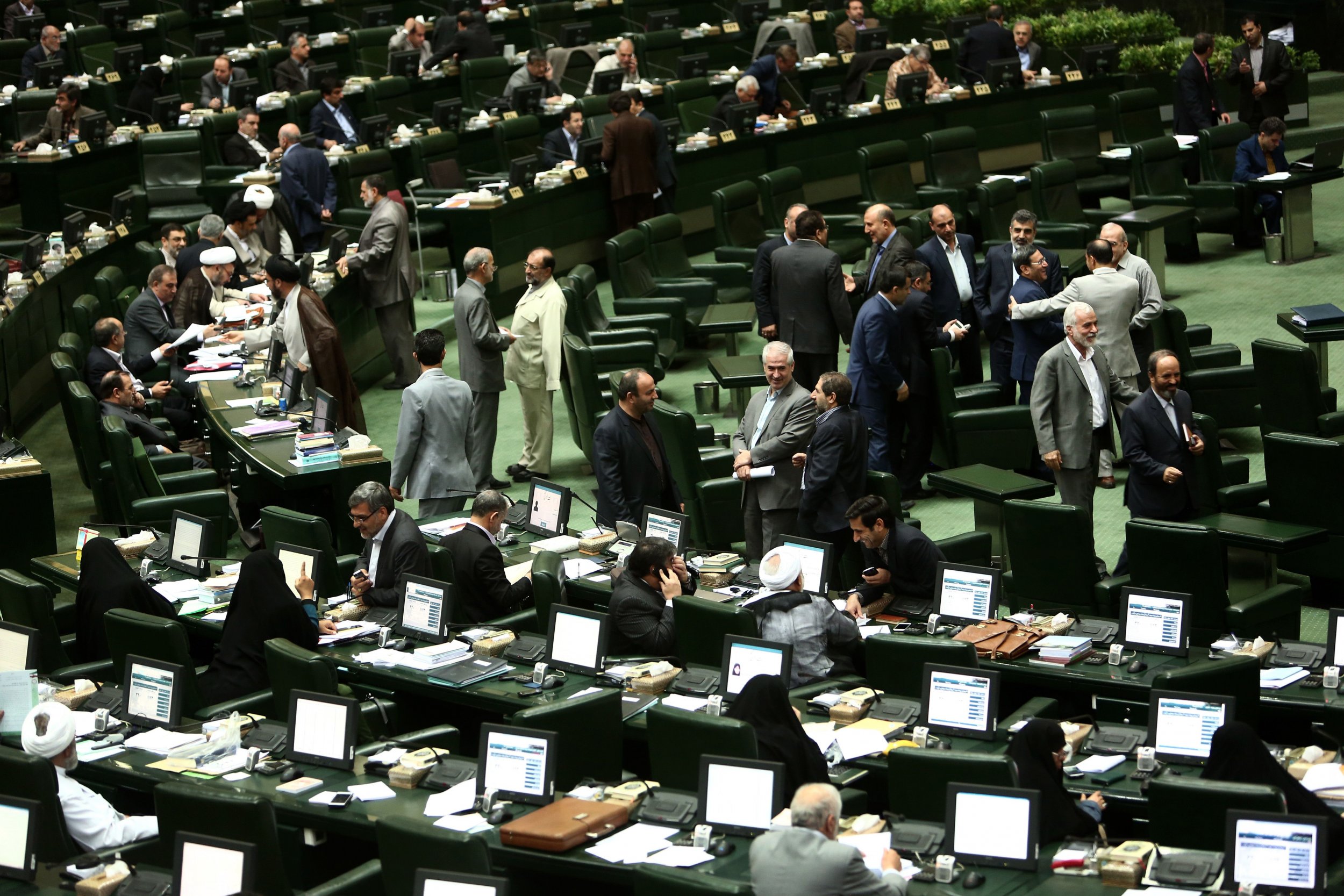 Iran's parliament voted Sunday to expand the Islamic Republic's ballistic missile program and foreign operations, a reaction to sanctions against Tehran signed by President Donald Trump in early August.
Hard-line members of Iran's parliament shouted "Death to America" after the bill—which will increase the country's military budget by almost $800 million—passed with an overwhelming majority.
Related: Why Donald Trump could find a friend in Saudi Arabia
Under the new law, Iran will funnel $260 million into the country's missile program. The plan will divert $300 million to the country's Quds force, the Iranian Revolutionary Guard Corps (IRGC)'s shadowy international operations wing. The group is one of the linchpins of the wars Iran is supporting in Iraq, Syria and Yemen. The remaining $240 million will reportedly be spent on other military and intelligence-related projects.
According to The New York Times, the bill, which still requires a rubber stamp from one overseeing body, charges the government of re-elected President Hassan Rouhani with confronting the "threats, malicious, hegemonic and divisive activities of America in the region."
The legislation also aims to impose sanctions on the United States administration in its entirety and the CIA.
Trump said repeatedly on the campaign trail and since taking power that he would dismantle the 2015 Iran nuclear agreement with the U.S. and other world powers. The deal ended most sanctions against Iran after Tehran agreed to restrictions in its nuclear program, verified by regular inspections from the International Atomic Energy Agency. Trump's rhetoric on Iran has so far been more aggressive than that of his predecessor, Barack Obama, under whom Iran enjoyed a period of rapprochement with the West.
The deal has improved living conditions for Iranians due to the removal of sanctions on certain goods, including medicines, and the change of tack between administrations has angered many in Tehran, where moderate supporters of the deal face anti-U.S. hard-liners, backed by the influential IRGC.
Iran's armed forces have increased, rather than decreased, their missile tests in the face of pressure from the United States. The commander of the IRGC, Major General Mohammad Ali Jafari, said Sunday that the U.S. had sought to undermine Iran's capabilities and since the signing of the nuclear deal had been "imposing defensive and missile sanctions to weaken the country's armed forces."
Iranian Foreign Minister Abbas Araqchi said the bill "was designed wisely so that it does not violate the [nuclear deal] and provide excuses for opposing sides," according to Reuters.
Iran denies that its missile program violates a U.N. resolution backing the 2015 deal. Under the nuclear agreement, Tehran cannot work on missiles designed to deliver a nuclear payload. Iran has denied that any of its programs involve such weapons.