Iran Writes Letter to Saudi Arabia, Warns U.S. Its Time Has Passed
Iranian President Hassan Rouhani has reached out to Saudi Arabia along with other regional entities to shore up regional relations at the same time his top general is warning that the United States' dominance in the Middle East is waning.
Iranian government spokesperson Ali Rabiei said at a press conference Monday that Rouhani has sent letters to Saudi King Salman and Bahrain's Hamad bin Isa Al Khalifa. Tehran has not had formal relations with either country since 2016, but has repeatedly opened the door for talks in a bid to improve ties as the Persian Gulf witnessed new unrest it blamed on Washington.
"The basis of the letters has been regional peace and stability," Rabiei was officially cited as saying. "We believe that multiple bilaterals could be shaped in the region, and the U.S. pressures should not take the neighbors away from each other."
Iranian Foreign Ministry spokesperson Abbas Mousavi revealed Saturday that Rouhani sent separate addressed to the Gulf Cooperation Council members and Iraq. These correspondences were said to be part of the president's efforts to build a "Coalition for HOPE," or Hormuz Peace Initiative, for cross-strait coordination that would push back against growing U.S. military presence near the world's busiest maritime oil chokepoint.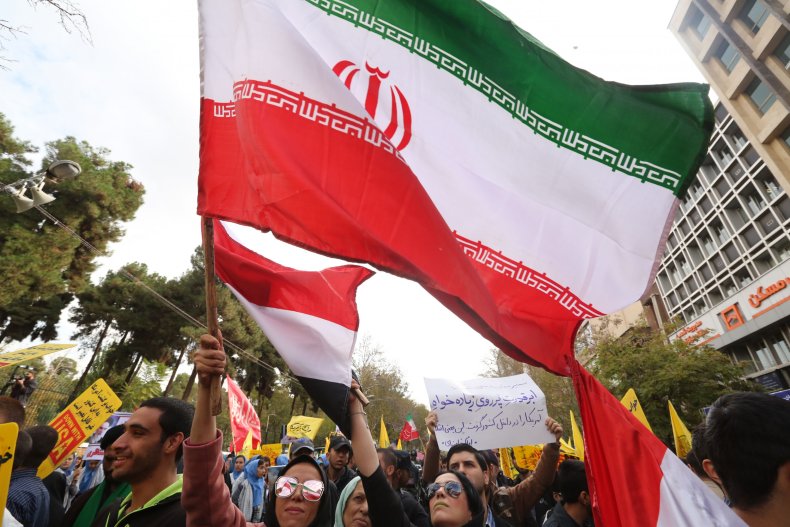 The Strait of Hormuz has long been a flashpoint for U.S.-Iran tensions, part of a feud dating back to the 1979 Islamic Revolution that overthrew a monarchy and brought to power a Shiite Muslim government skeptical of foreign influence. On the 40th anniversary Sunday of the Iranian takeover of Washington's embassy in Tehran, Rouhani said this event came in response to the CIA-orchestrated coup that ousted Iran's prime minister and reinstalled the shah in 1953.
A number of Iranian officials discussed these two pivotal events Monday at several ceremonies across the country. Revolutionary Guard Major General Yahya Rahim Safavi told a crowd in the northeastern city of Mashhad that "looking realistically at the political and geopolitical changes in the region and the world, it can be seen that American power is declining and America is now much weaker and discredited than it was four decades ago."
Saudi Arabia has aligned itself closely with the U.S., however, and has so far publicly rejected Iranian attempts at rapprochement. Behind the scenes, countries such as Iraq and Pakistan have sought to play mediating roles, although the U.S. has maintained a hard-line stance.
"We look forward to the day when we can again safely send U.S. diplomats to Tehran," the State Department said Monday in a statement. "It's unfortunate that this anniversary serves as a reminder of the long history of malign behavior by the Iranian regime and the danger it has posed to the United States and the world over the past 40 years."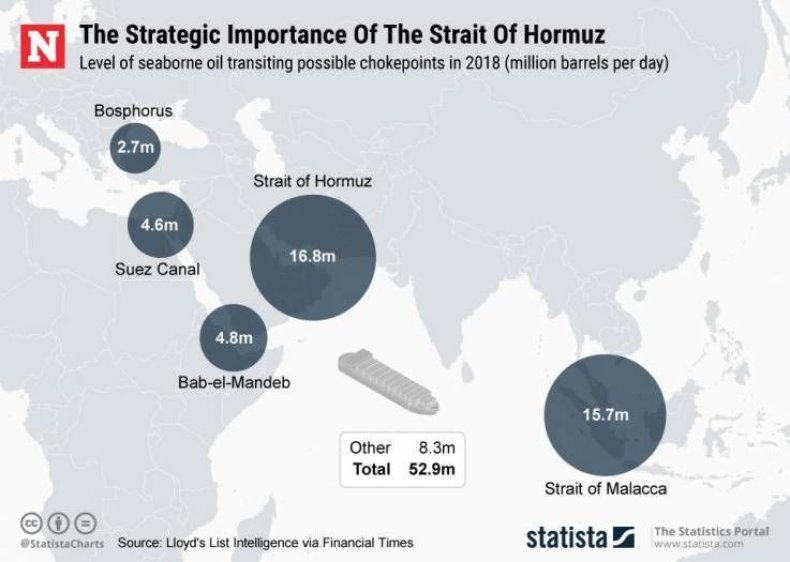 Source: Statista
Washington and Tehran managed to overcome their dispute to sign a nuclear deal in 2015. The agreement, also endorsed by China, the European Union, France, Germany, Russia and the United Kingdom, lifted sanctions on the Islamic Republic in exchange for a curb to nuclear activities, but the arrangement has increasingly failed since President Donald Trump's administration unilaterally walked away last year.
The U.S. has increasingly constricted Iran's economy, aiming to cut off its oil trade entirely as the Trump administration blamed its foe for unclaimed attacks on tankers in the Persian Gulf region and a strike against key Saudi oil facilities. Rouhani has rejected these claims and has called on his U.S. counterpart to drop sanctions to return to the negotiating table, and for European powers to live up to their commitments to normalize trade with Iran.
With Iran still denied much of the promised benefits of the nuclear deal, the country announced on Monday further commitment-reducing measures, as outlined in the agreement in Article 26. Atomic Energy Organization of Iran head Ali Akbar Salehi unveiled a chain of 30 IR-6 centrifuge machines for uranium enrichment at the Natanz nuclear site in Isfahan province.
Also at Monday's press conference, Rabiei said Rouhani was set to announce what would be the fourth step away from the Iran nuclear deal within two days.