McMaster: Iran Is Growing Network of Proxy Forces in Syria, Yemen and Iraq, National Security Adviser Warns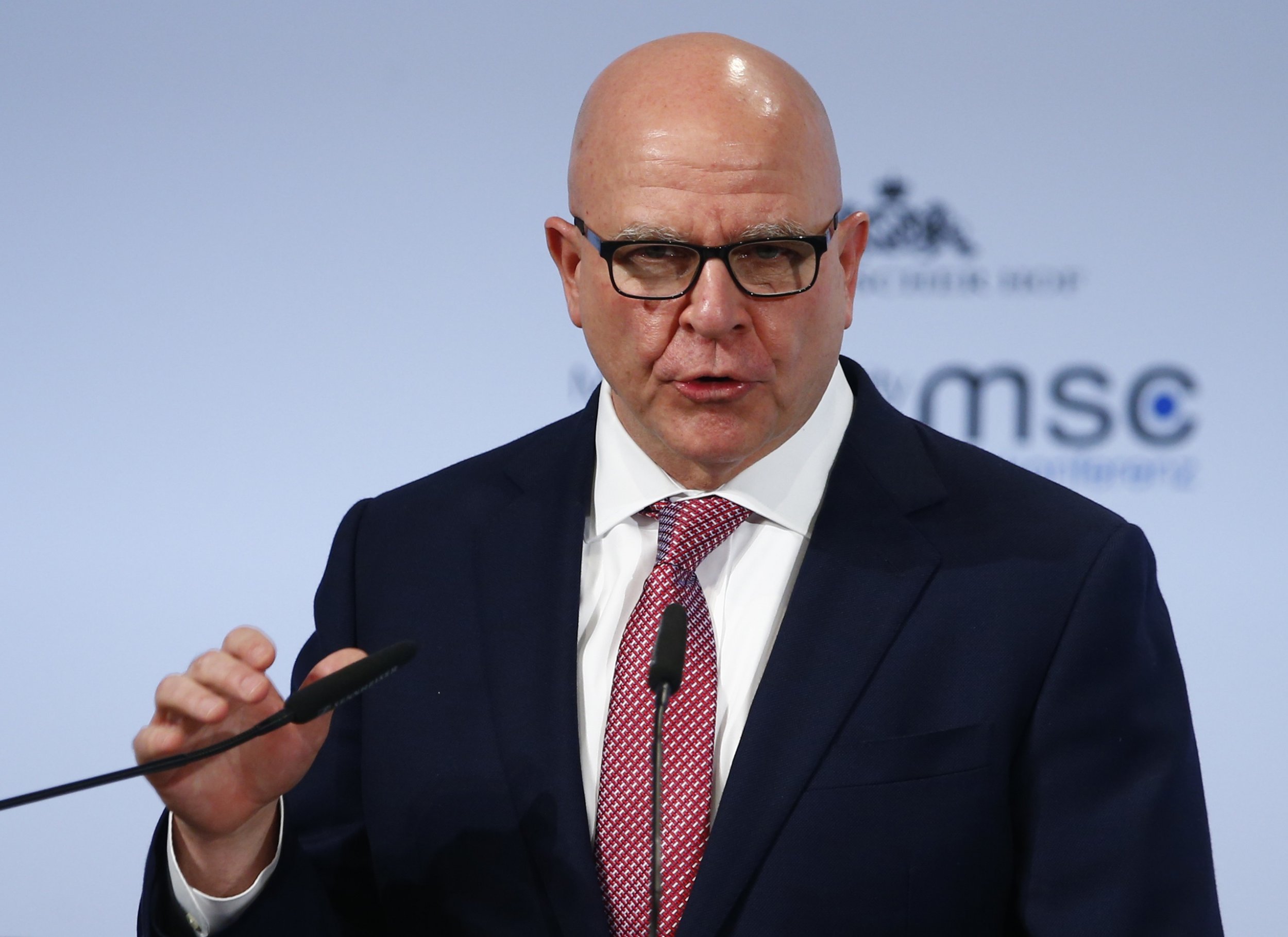 Iran is cultivating a network of proxy forces and militias in countries like Syria, Yemen and Iraq that could turn against their own governments, national security adviser H.R. McMaster has warned.
Addressing the annual Munich Security Conference on Saturday, he said the time has come to "act against Iran."
Iran is feeding increasingly powerful weapons to these proxies, he told the conference. "What's particularly concerning is that this network of proxies is becoming more and more capable, as Iran seeds more and more...destructive weapons into these networks," he said.
Growing Western Concern
The U.S. is not alone in concerns about Iran's activities. On Thursday, French President Emmanuel Macron expressed apprehension about the use of Iranian-linked ballistic missiles in Syria and Yemen. He called for new negotiations akin to the 2015 Iran nuclear deal, in which the U.S., U.K., Russia, France, China and Germany agreed to reduce economic sanctions if Iran limited its nuclear energy program.
Macron told reporters: "I want a new cycle of negotiations with regional parties and the permanent members of the Security Council, like we did for the nuclear deal, but widening it to regional countries so that we can reduce and eradicate this insecurity."
President Donald Trump has famously ridiculed the 2015 agreement, however. In July that year, he tweeted that the deal "had to be stopped." During his presidency, he has continued to mock the agreement and threatened to withdraw U.S. support.
Syrian Chemical Weapons
During this speech, McMaster also stated that Syrian President Bashar al-Assad is still using chemical weapons in the ongoing Syrian civil war. "Public accounts and photos clearly show that Assad's chemical weapons use is continuing," he told the conference. "It is time for all nations to hold the Syrian regime and its sponsors accountable for their actions and support the efforts of the Organization for the Prohibition of Chemical Weapons."